Prayer is powerful.
God, in His mercy and kindness, continues to answer the prayers of His children. Occasionally, however, it seems as though there is some confusion as to what prayer is and what it is not.
Imagine that you're on the Family Feud. Your family is amped up and excited about the prospect of winning $10,000 and possibly a new car. The first survey question is presented to both families by Steve Harvey.
"Give me Sean and give me Elizabeth. The top twelve answers are on the board. Twelve? We're going to need a bigger board! What kind of question resulted in so many different answers? Okay, let's get to the question. We asked one-hundred random customers exiting Chick-Fil-A this question: 'What is prayer?'"
The Bible is filled with scriptures on prayer. In the NIV there are 367 specific Bible verses about prayer. This does not include the word "ask" when it is used as a substitute for prayer.
Today, we're going to go into the Bible and uncover truths pertaining to prayer. What does the Bible say about prayer?
Bible Verses About How To Pray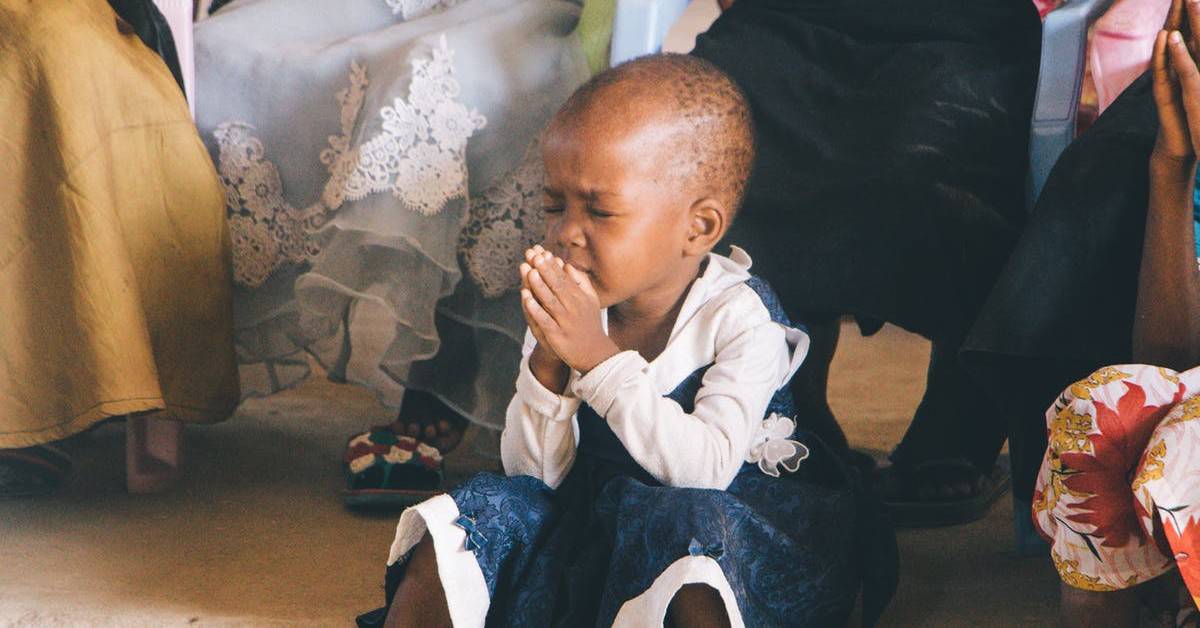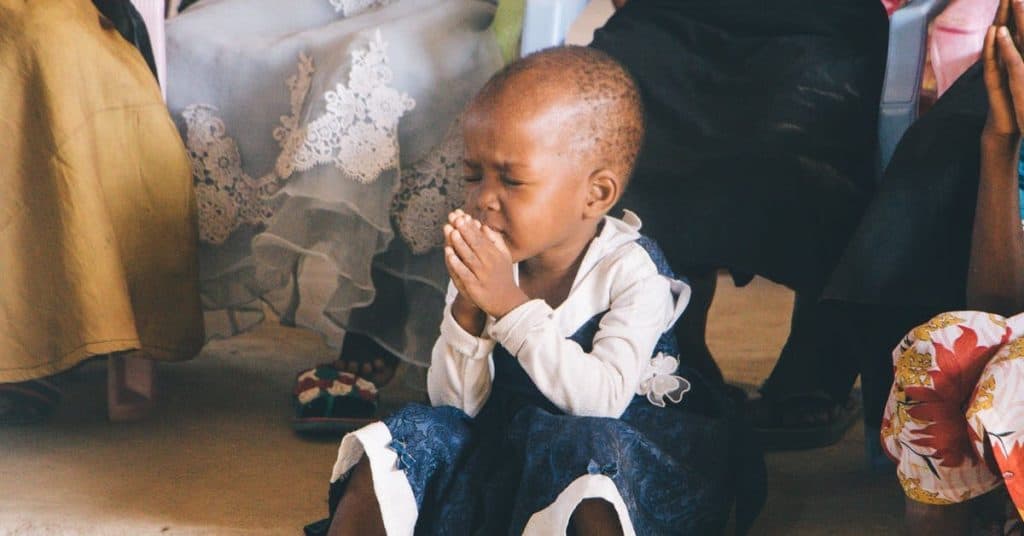 Prayer is simply communication between us and our Heavenly Father. The Lord's Prayer is a great outline for us to use to structure our prayers. Jesus used this outline, according to Luke's gospel, to teach His disciples to pray.
The Lord's Prayer begins with a call to honor Him.
Matthew 6:9 In this manner, therefore, pray: Our Father in Heaven Hallowed be Your Name.
Next, we are encouraged to prioritize His will over our own will.
Matthew 6:10 Your Kingdom come. Your will be done on earth as it is in Heaven.
Guess what? It's perfectly fine to ask God to help meet your physical needs.
Matthew 6:11 Give us this day our daily bread.
It's about to get real in our prayers. We get to the point in the prayer where we ask for forgiveness for our sins. This is also a time where we willingly, and intentionally forgive others.
Matthew 6:12 And forgive us our debts, as we forgive our debtors.
The world is getting darker and darker. We need God's mercy and grace to keep us on the narrow path. When we pray, we need to ask Him to keep us from evil.
Matthew 6:13 And do not lead us into temptation but deliver us from the evil one.
Finally, we can finish our prayers with a time of praise, adoration, and thanksgiving to our King.
Matthew 6:13c For Yours is the kingdom and the power and the glory forever. Amen.
Powerful Prayers In The Bible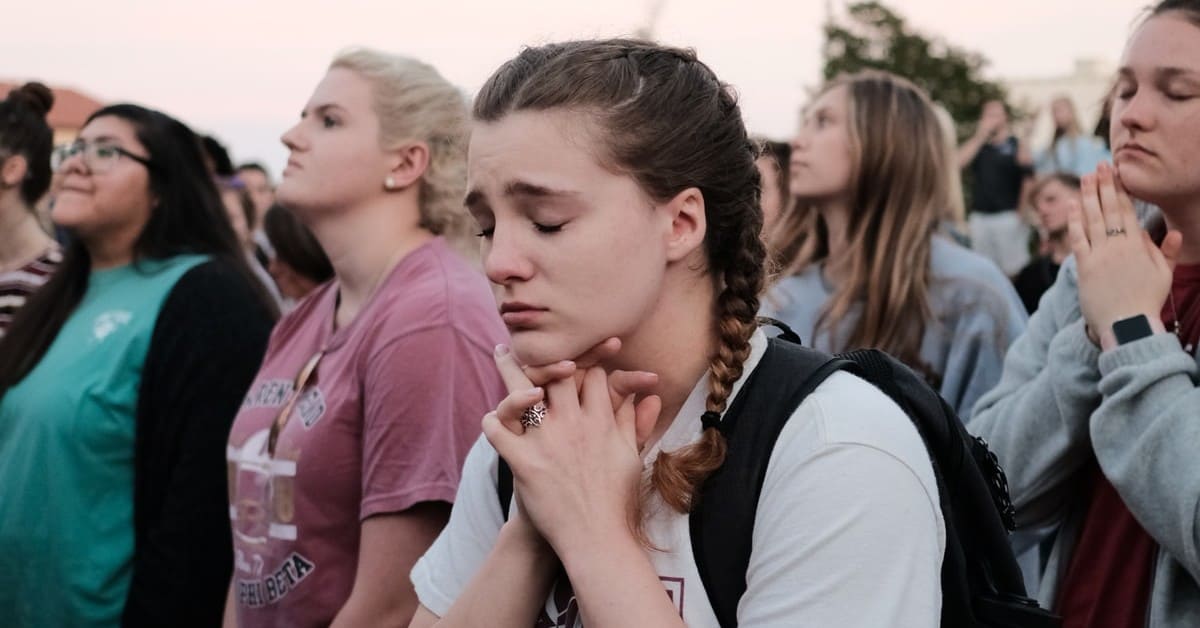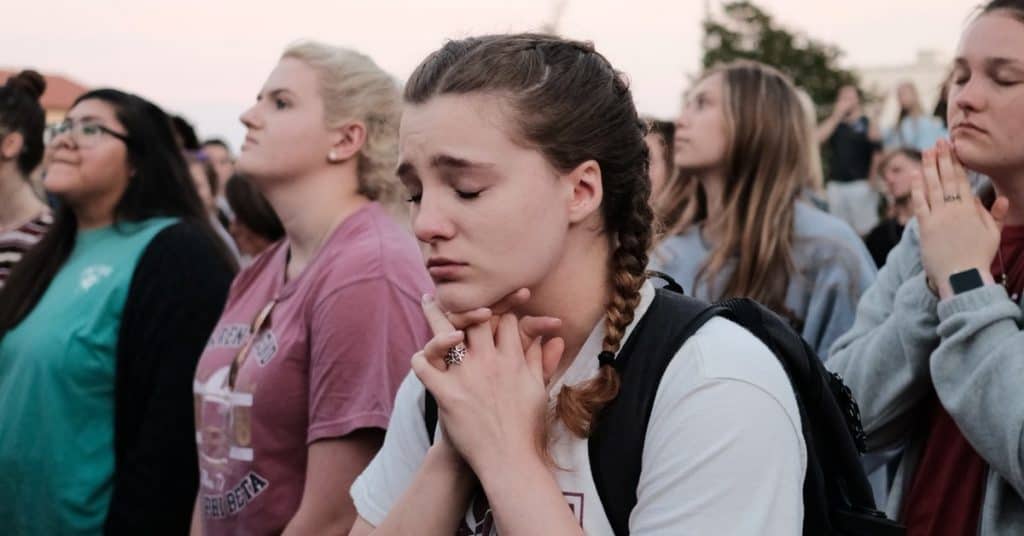 Prayer is powerful! Fortunately, it has nothing to do with our spiritual strength but with God's unlimited power. Here are a few examples of powerful prayers that are recorded in the Bible.
James 5:17-18 Elijah was a human being, even as we are. He prayed earnestly that it would not rain, and it did not rain on the land for three and a half years. Again he prayed, and the heavens gave rain, and the earth produced its crops.
2 Kings 20:10-11 And Hezekiah answered, "It is an easy thing for the shadow to go down ten degrees; no, but let the shadow go backward ten degrees." So Isaiah the prophet cried out to the Lord, and He brought the shadow ten degrees backward, by which it had gone down on the sundial of Ahaz.
John 11:41-44 So they took away the stone. Then Jesus looked up and said, "Father, I thank you that you have heard me. I knew that you always hear me, but I said this for the benefit of the people standing here, that they may believe that you sent me." When he had said this, Jesus called in a loud voice, "Lazarus, come out!" The dead man came out, his hands and feet wrapped with strips of linen and a cloth around his face. Jesus said to them, "Take off the grave clothes and let him go."
Acts 16:25-26 But at midnight Paul and Silas were praying and singing hymns to God, and the prisoners were listening to them. Suddenly there was a great earthquake so that the foundations of the prison were shaken, and immediately all the doors were opened and everyone's chains were loosed.
Powerful Prayers For Healing In The Bible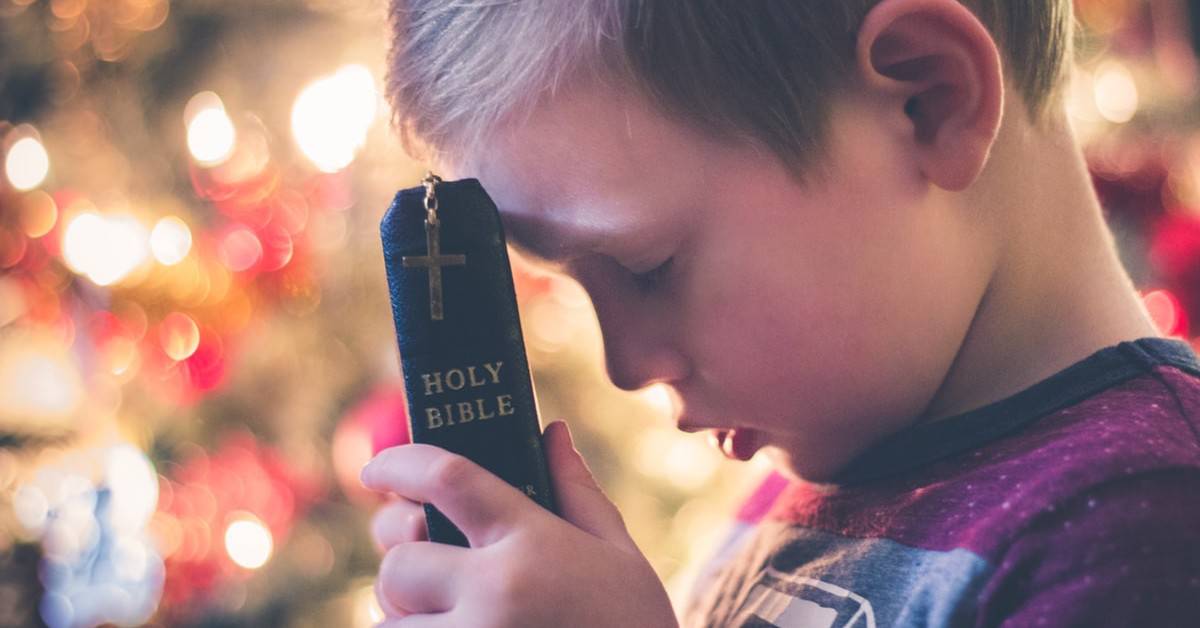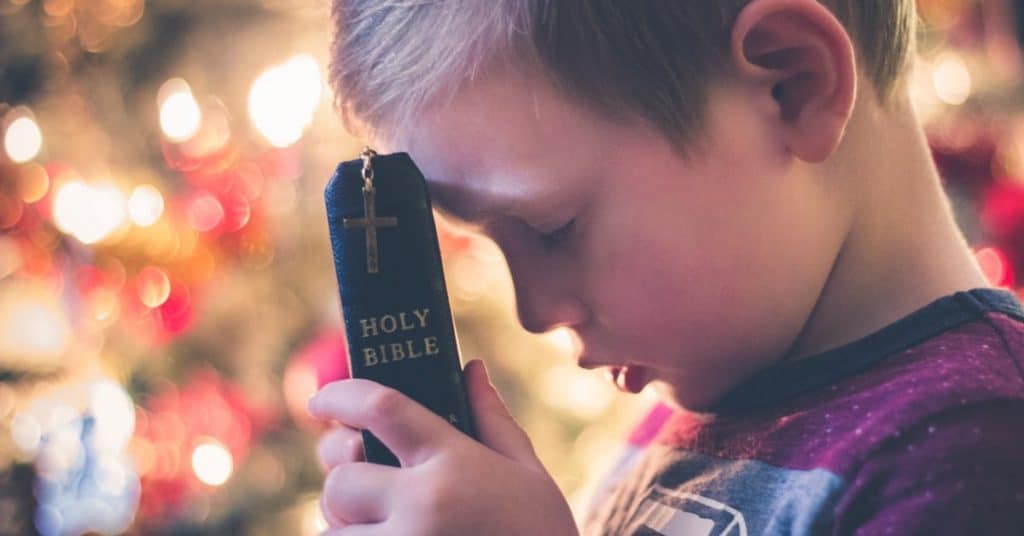 Gratefully, God is still in the business of healing and doing the miraculous.
I have a family member who has been battling cancer for nearly ten years. We've been praying fervently and consistently for her since the original diagnosis. She recently, after ten years, received her first positive report from her medical team. God is awesome!
2 Kings 20:5-6 "Return and tell Hezekiah the leader of My people, 'Thus says the Lord, the God of David your father: "I have heard your prayer, I have seen your tears; surely I will heal you. On the third day, you shall go up to the house of the Lord. And I will add to your days fifteen years. I will deliver you and this city from the hand of the king of Assyria, and I will defend this city for My own sake, and for the sake of My servant David."
James 5:16 (AMPC) Confess to one another, therefore, your faults (your slips, your false steps, your offenses, your sins) and pray [also] for one another, that you may be healed and restored [to a spiritual tone of mind and heart]. The earnest (heartfelt, continued) prayer of a righteous man makes tremendous power available [dynamic in its working].
Matthew 8:2-3 A man with leprosy came and knelt before him and said, "Lord, if you are willing, you can make me clean." Jesus reached out his hand and touched the man. "I am willing," he said. "Be clean!" Immediately he was cleansed of his leprosy.
Psalm 30:2 Lord my God, I called to You for help, and You healed me.
James 5:14-15 Is anyone among you sick? Let them call the elders of the church to pray over them and anoint them with oil in the name of the Lord. And the prayer offered in faith will make the sick person well; the Lord will raise them up. If they have sinned, they will be forgiven.
Prayer For Infertility And Pregnancy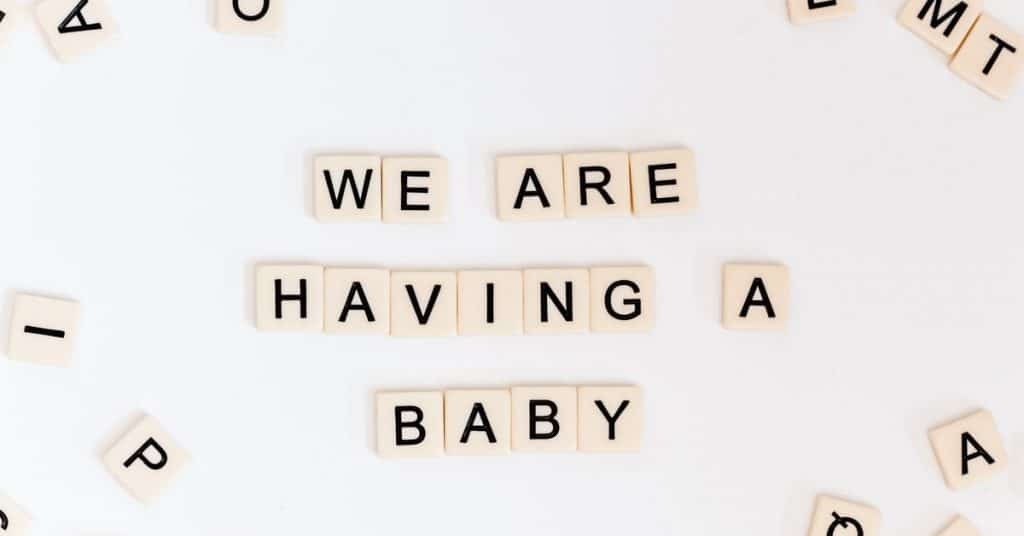 This is a particularly thorny issue. There are families who have prayed and received the blessing of children. Others are still praying.
Here are three Biblical instances where God intervened in times of infertility.
Genesis 11:30 & Genesis 21:1-2 Now Sarai was childless because she was not able to conceive. Now the Lord was gracious to Sarah as he had said, and the Lord did for Sarah what he had promised. Sarah became pregnant and bore a son to Abraham in his old age, at the very time God had promised him.
Genesis 20:17 Then Abraham prayed to God, and God healed Abimelek, his wife and his female slaves so they could have children again.
1 Samuel 1:10-11, 20 In her deep anguish Hannah prayed to the Lord, weeping bitterly. And she made a vow, saying, "Lord Almighty, if you will only look on your servant's misery and remember me, and not forget your servant but give her a son, then I will give him to the Lord for all the days of his life, and no razor will ever be used on his head." So in the course of time, Hannah became pregnant and gave birth to a son. She named him Samuel, saying, "Because I asked the Lord for him."
Bible Verses About Prayers For Strength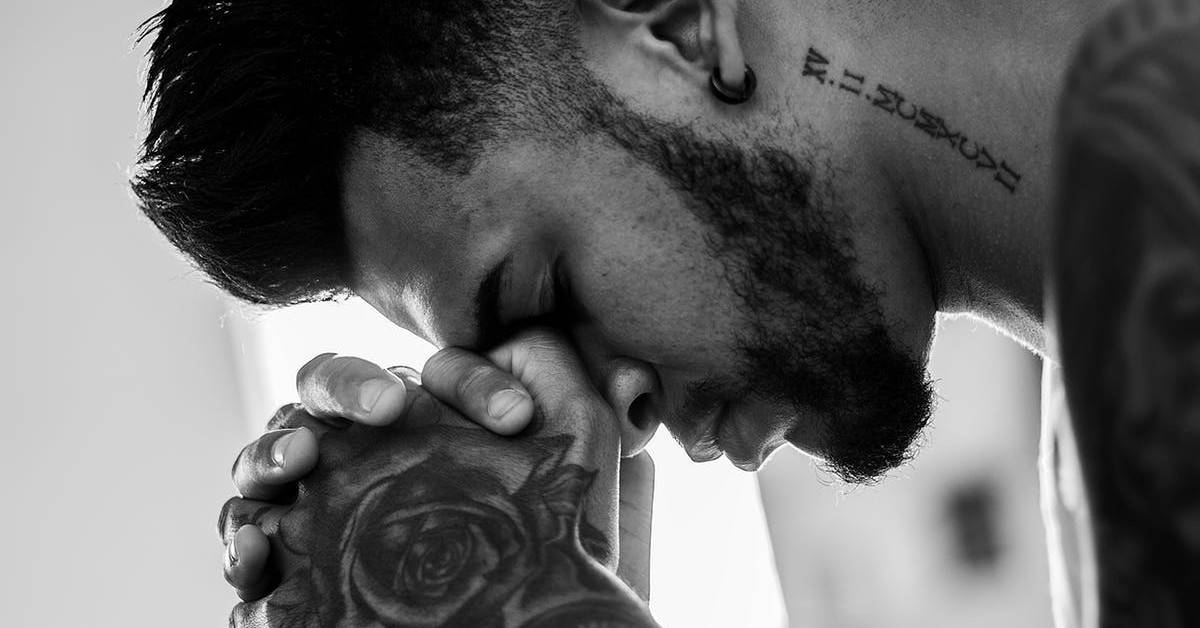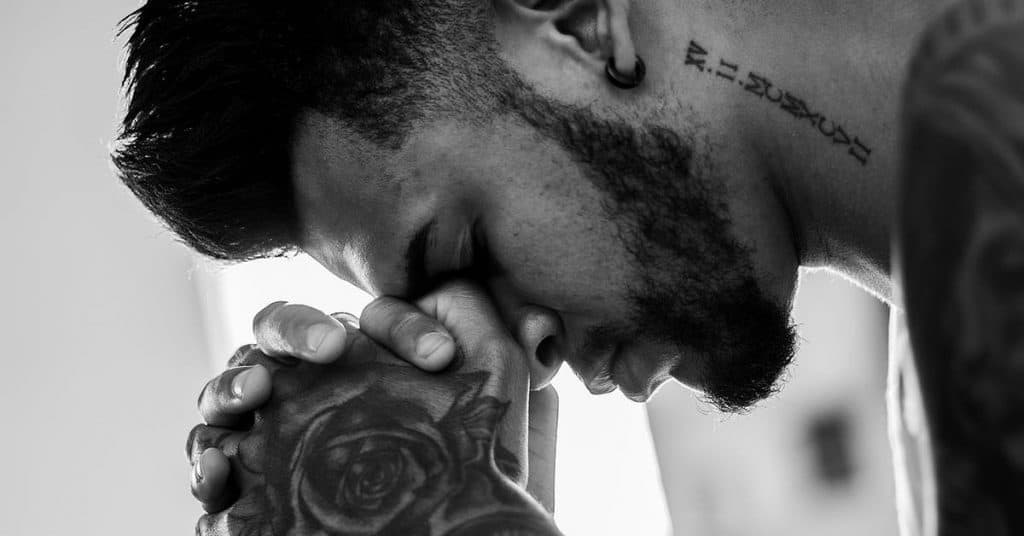 The daily grind of life can easily wipe us out physically and emotionally. That is one of the many reasons why we must spend some time talking to God as often as possible. During prayer, we unburden our hearts and are transformed by God's grace. God gives us strength. Prayer is a powerful weapon.
Ephesians 3:16 I pray that out of his glorious riches he may strengthen you with power through his Spirit in your inner being.
Isaiah 26:3 You will keep in perfect peace those whose minds are steadfast because they trust in you.
2 Thessalonians 2:16-17 May our Lord Jesus Christ himself and God our Father, who loved us and by his grace gave us eternal encouragement and good hope, encourage your hearts and strengthen you in every good deed and word.
Isaiah 43:1-3 Do not fear, for I have redeemed you; I have called you by name, you are mine. When you pass through the waters, I will be with you; and through the rivers, they shall not overwhelm you; when you walk through fire you shall not be burned, and the flame shall not consume you. For I am the Lord you God, the Holy One of Israel, your Savior.
2 Thessalonians 3:3 But the Lord is faithful, and he will strengthen and protect you from the evil one.
Quotes About Prayer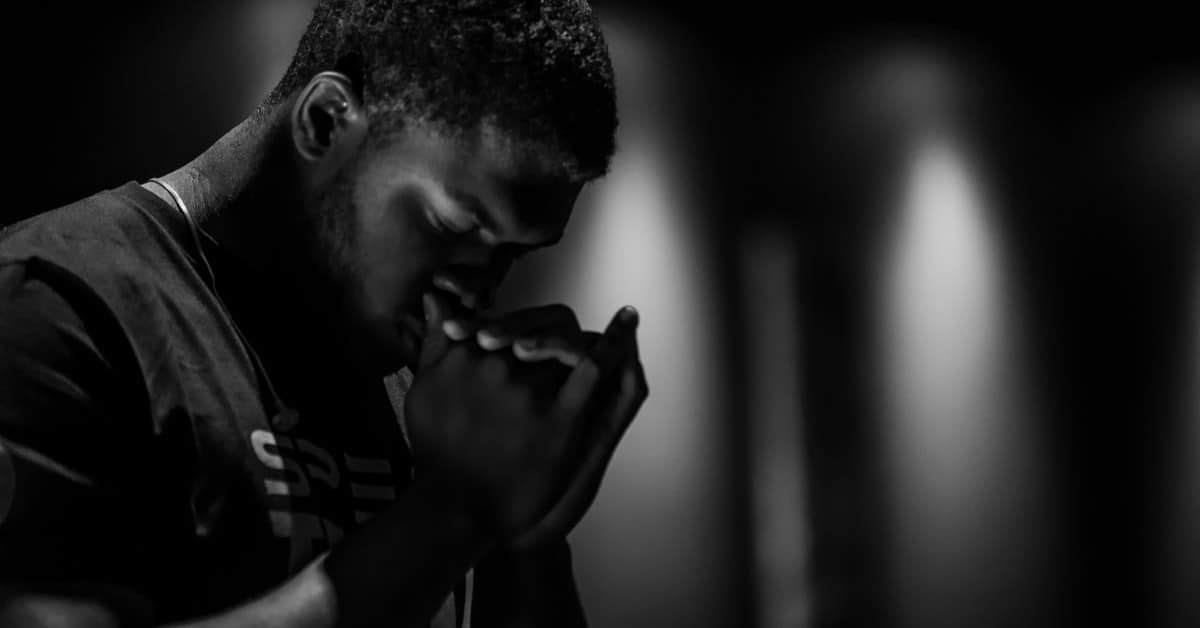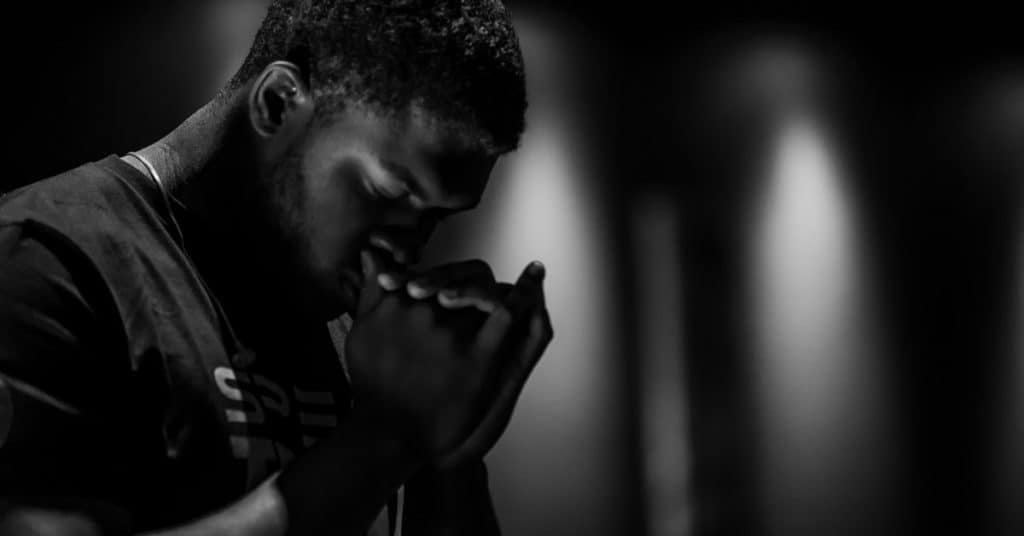 I'm encouraged when reading quotes from other Christians about prayer. Let's be honest, prayer can often be challenging. It's good to take a step back and learn from those who have gone before us on this journey of faith.
Max Lucado "The power of prayer is in the One Who hears it and not in the one who says it, our prayers do make a difference."
Corrie Ten Boom "Any concern too small to be turned into a prayer is too small to be made into a burden."
E.M. Bounds "Prayer should not be regarded as a duty which must be performed, but rather as a privilege to be enjoyed, a rare delight that is always revealing some new beauty."
Billy Graham "The Christian life is not a constant high. I have my moments of deep discouragement. I have to go to God in prayer with tears in my eyes, and say, 'O God, forgive me,' or 'Help me.'"
Soren Kierkegaard "The function of prayer is not to influence God, but rather to change the nature of the one who prays. "
Mother Teresa "God speaks in the silence of the heart. Listening is the beginning of prayer."
Pray Without Ceasing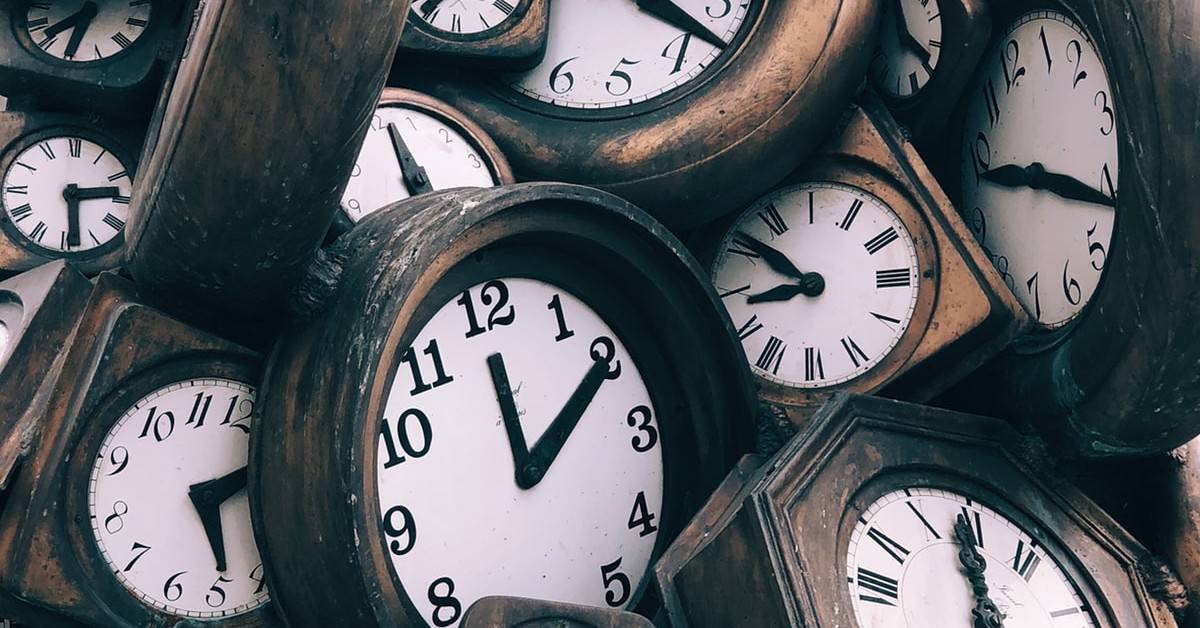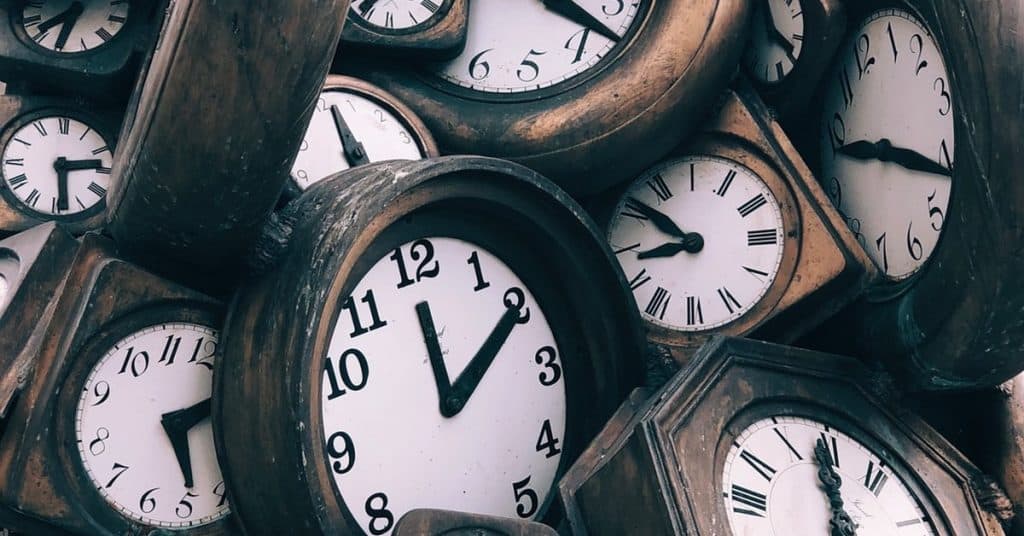 There is no wrong time to pray. I don't schedule times with my wife to get my "married time" in with her. Getting our prayer time "in" is not the best perspective. We should be both intentional and spontaneous in our conversations with our King.
Paul encourages us to pray without ceasing. Jesus spent whole nights in prayer with His Father. Nehemiah had a two-second warning to pray. Be ready at any time!
I Thessalonians 5:15-18 See that no one repays anyone evil for evil, but always seek to do good to one another and to everyone. Rejoice always, pray without ceasing, give thanks in all circumstances; for this is the will of God in Christ Jesus for you.
Luke 6:12 In these days He went out to the mountain to pray, and all night He continued in prayer to God.
Nehemiah 2:2-4 And the king said to me, "Why is your face sad, seeing you are not sick? This is nothing but sadness of the heart." Then I was very much afraid. I said to the king, "Let the king live forever! Why should not my face be sad, when the city, the place of my fathers' graves, lies in ruins, and its gates have been destroyed by fire?" Then the king said to me, "What are you requesting?" So I prayed to the God of heaven.
The Power Of Prayer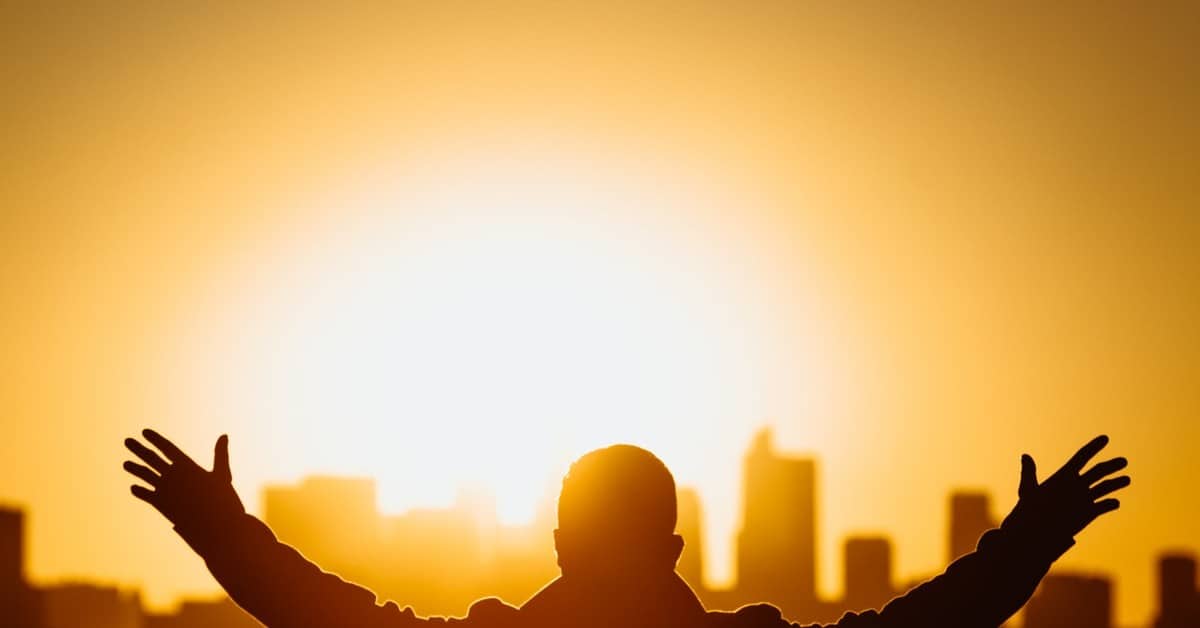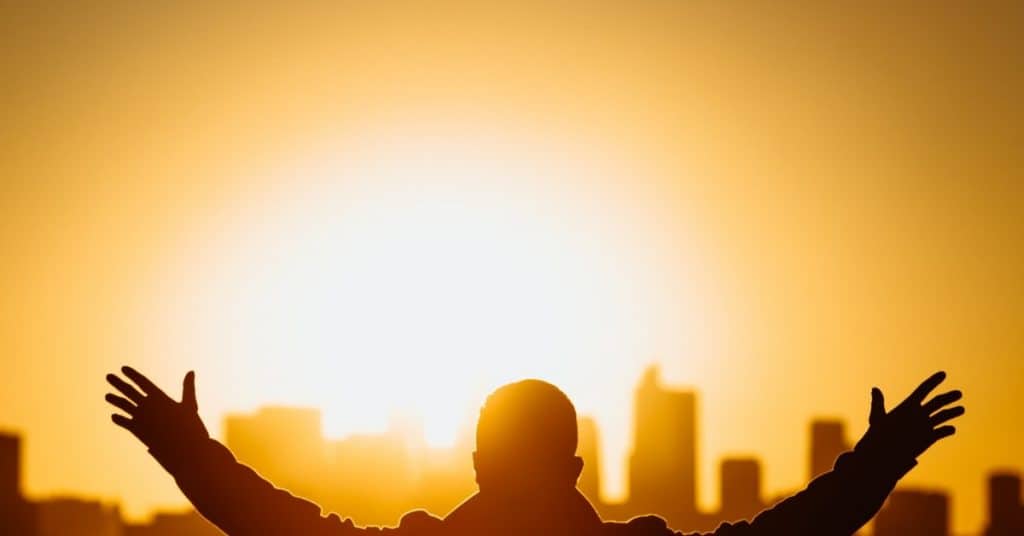 The power of prayer is undeniable. God, for whatever reason though, expects us to ask Him to meet our needs. His Kingdom and His rules.
James 4:2-3 …You do not have, because you do not ask. You ask and do not receive, because you ask wrongly, to spend it on your passions.
Jeremiah 33:3 Call to me and I will answer you and will tell you great and hidden things that you have not known.
Prayer Room
When is the last time that you spent some time alone with God in your prayer room?
It's obvious to me when I am giving God the silent treatment. Don't feel as though if you can't complete an hour of prayer it's useless. A second of prayer (Nehemiah) is more valuable than hours of human wisdom.
Make a decision today to spend some time alone with Him. Allow Him to work in you both to will and to do of His good pleasure. Enter His throne room boldly and take your rightful place as a child of the King.
It's time for us to pray! Will you join me?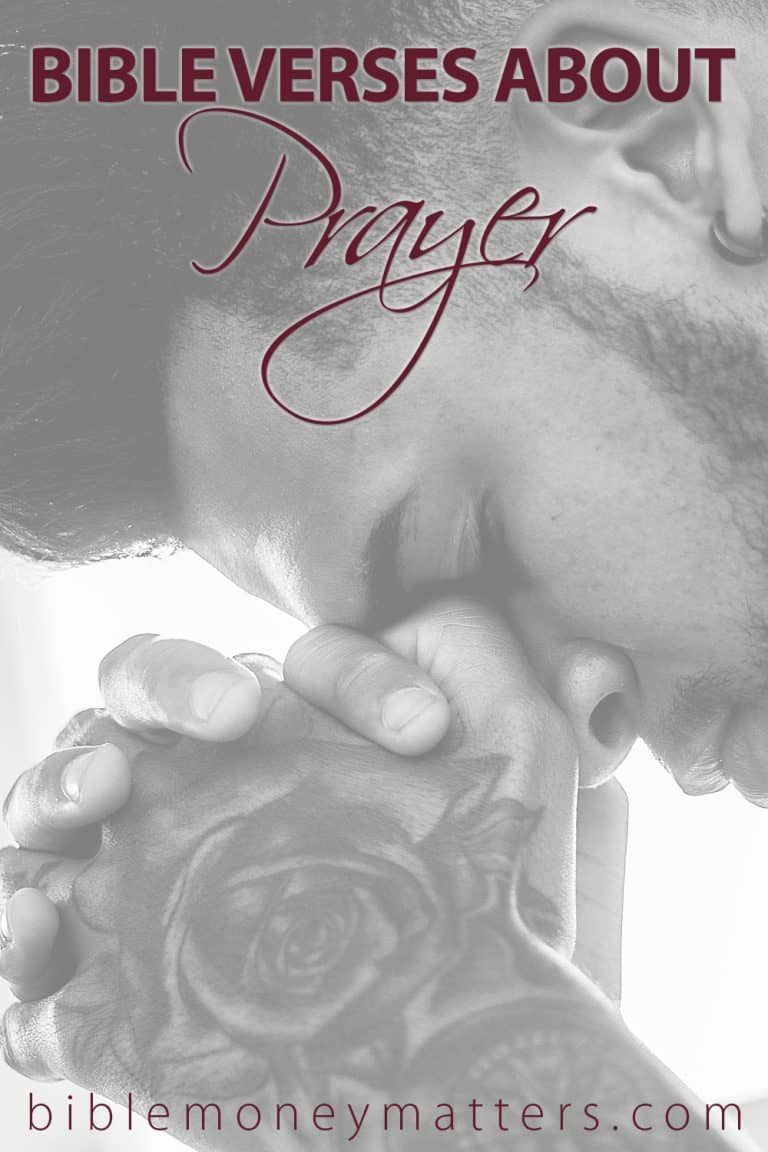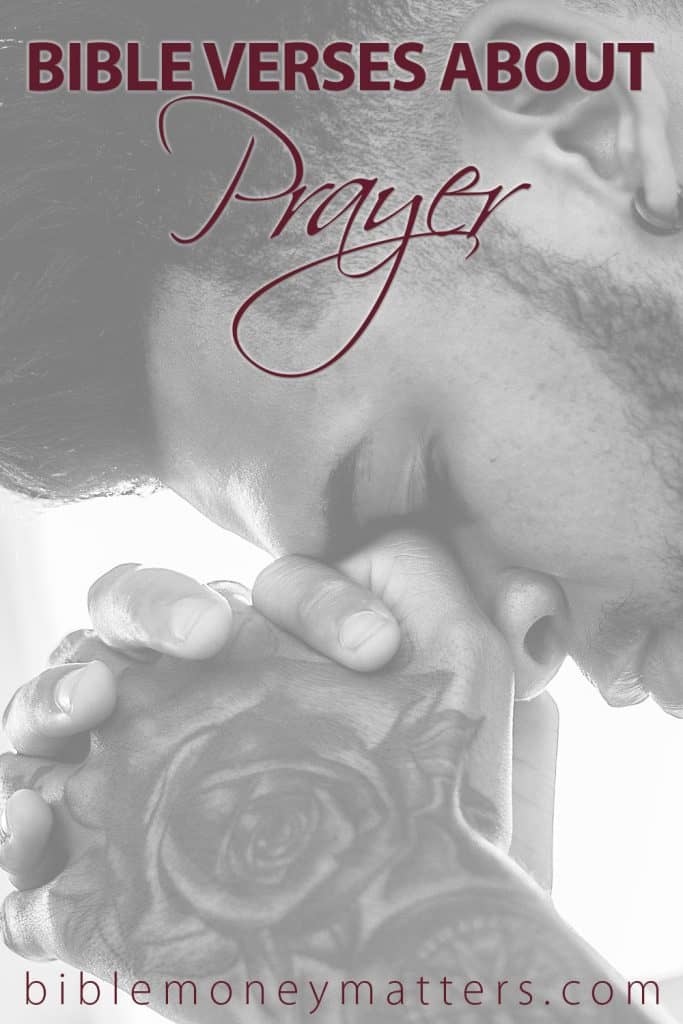 More Bible Verses
Want to find more helpful verses in the Bible? Check out our other articles on various topics.
Don't have your own Bible? Find out where to get a free Bible.