For some women this year, there will be an extra special present under the Christmas tree—an engagement ring.
Christmas Eve and Christmas are two very popular days to get engaged. Another—Valentine's Day—is just a few months away.
That means very soon excited brides-to-be will be heading to the store with their future grooms to register for gifts. No doubt, registering is an exciting event. Not only do you get to plan out what you think will be useful to you and your spouse-to-be, but you get to daydream about what you think your married life will be like.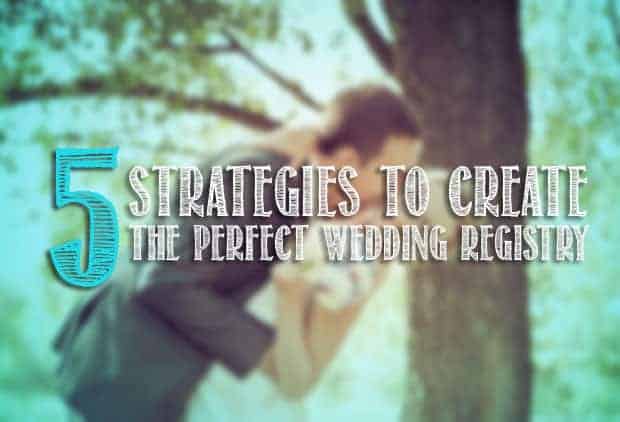 You will also likely have well-meaning family members who will be full of suggestions about what to register for. However, to make the most of your registry, take the time to plan carefully. Your guests will likely buy you most of what's on your list (assuming you're not too extravagant).
My husband and I were fairly conservative in our registry, but now that we've been married 15 years, I realize I would have definitely registered differently.
Know Your Lifestyle
If you're laid back and casual, don't feel that you have to register for fancy, expensive china that you'll never take out or only take out for Thanksgiving and Christmas.
My husband and I resisted the expensive china, but we still registered for things like table cloths and cloth placemats, which we never used. I finally sold the placemats, with the tags still on, at a garage sale just this summer.
Register For More Than You Think You Need
We choose the items for our registry carefully. We picked simple plates and bowls that we loved. We only registered for a set of eight, which was a mistake.
After kids and accidents, we now only have three or four of the original plates and bowls. If I could go back in time, I would register for 12 or even 18 of the plate and bowl sets. If I had done that, 15 years later, we'd still have at least a matching set of 8.
Don't Go Overboard
More than a few of my family members were disgruntled when my cousin registered for a homemade beer kit and other "toys" that really had nothing to do with starting a life together and more to do with his individual hobbies and interests.
Ask For Things You Might Not Be Able To Or Want To Buy Yourself
My husband and I love to cook.
We never registered for a KitchenAid mixer because we felt it was too expensive. We've never been able or willing to afford buying a KitchenAid mixer ourselves, however.
In hindsight, I should have registered for it and several guests could have chipped in money together to buy it.
Update Your Registry Occasionally
You'll have many opportunities to receive presents from your registry—a shower for your side of the family, a shower for your beloved's side of the family, perhaps a shower from co-workers, plus gifts for the wedding itself. Rather than registering for items that you really don't want just to make sure you have enough on the list, consider updating the list occasionally.
According to The Knot, "A good point to keep in mind when you first register is to sign up for products you really want or need, like your china. Then, as the items on your checklist start to dwindle, add more. That way you won't be stuck with a gravy boat, when instead you really need those extra salad plates."
Creating a registry is a way to help family and loved ones give you gifts that you would appreciate as you start your life together. Just make sure you choose the right items for the registry so you won't be selling them at a garage sale 15 years later.
What advice would you give about creating a wedding registry?