If you follow any frugal bloggers or vloggers, you have probably heard of Zaycon Fresh.
Zaycon Fresh is a company that takes the middle man out of ordering meat.  You order online and pick up the meat at a designated location near you, direct from Zaycon.
You get a lower price than you would likely pay at the grocery store for your meat, and in return you have to buy the meat in bulk.
For example, I recently bought 20 pounds of wild caught salmon for $7.99 a pound, but I had to buy in 20-pound increments.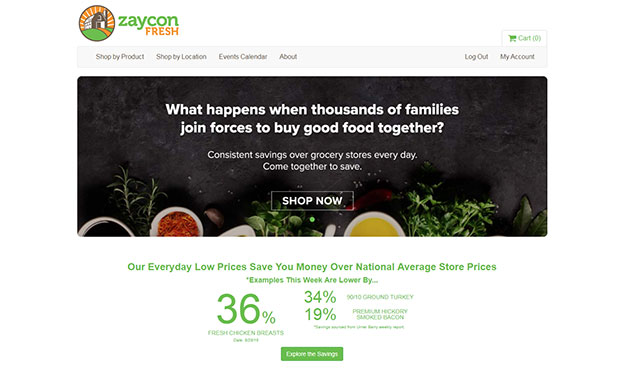 Benefits Of Zaycon Fresh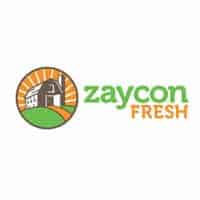 If you're looking for a way to cut your grocery bill and fill your freezer, Zaycon may be for you.
Regular Discounts
If you join Zaycon's mailing list, you'll regularly receive emails for deals.
Just recently, they had a sale for 22% off for three days.  You could go to the site and buy any type of meat that was being delivered in your area in the upcoming months and get 22% off.
I took advantage of that particular sale to get the salmon mentioned above at such a discounted price.
Quality Meat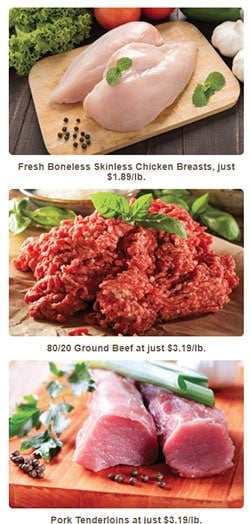 We loved, loved, loved the salmon and plan to order more.  It was tasty, quality fish at a great price.
Many on the Internet have raved about the high quality of Zaycon's meat and fish.
Buy In Bulk
Buying in bulk (as you must do with Zaycon) can help you stock your freezer at a discount.  Many people buy 40 pounds of chicken and then process it that day into single serve packages and freezer meals.
As you buy more and more Zaycon products, you'll be able to easily stock your freezer so that you never have to pay full price for meats.  Shop your freezer instead of the store!
Referral Discounts
If you refer friends to Zaycon, you earn $5 in credit for their first purchase, and then $1 for each order that they place and pick up after that.  Best of all, there is no limit to the number of referrals and credits you can earn!
Drawbacks Of Zaycon
As with any good product, there are drawbacks.
Zaycon does have one major one that keeps me from ordering as often as I would like.  The other, smaller drawbacks I can work around.
Paying Upfront
The biggest drawback for me is that I have to pay the money upfront for a product that I won't get for another month or longer.  When I paid for salmon, I had to wait six weeks after I paid for my order for the delivery date.  Depending on how tight your grocery budget is, taking advantage of the savings can be difficult when so much money is required well before you get the food.
Change In Schedule
Our delivery date was six weeks out, but we ended up having to wait eight weeks to get our salmon because they changed the delivery date.  I'm not sure how frequently this happens, but I did find it inconvenient.
Luckily, my schedule is flexible, so we were still able to get our product.  If you can't get your product on the rescheduled date, you can contact Zaycon and let them know.
Large Quantity
For some who don't have additional freezer space or have a small household, buying in bulk may be difficult.  However, you could always split the order with a friend or two so that you're not getting as much meat at once.
If you're looking to lower your grocery bill and buy in bulk, Zaycon Fresh may be just the company for you.
We plan to order salmon again, and we'd like to buy more meat as we have room in our grocery budget.
Have you bought from Zaycon Fresh before?  If so, what was your experience.  Would you recommend it?