When I was 17, I was between jobs for a few weeks.
I had quit one job and was interviewing for a new job. I had $20 to my name. I was also a bookworm, so when my friend, Meg, and I were at a secondhand bookstore and I saw a book I really wanted, I was tempted to buy the book.
Meg, who was a spendthrift, tried to cajole me into it, but I resisted. Meg's mother, who happened to be with us, praised me for my smart money sense. She said, "You're smart. If you don't have money, you shouldn't spend it."
Such basic advice, isn't it? Yet, so many of us have forgotten that.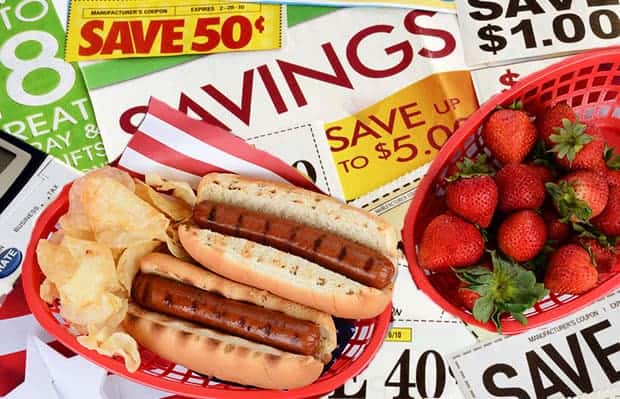 The Rationale Behind Stocking Up On Deals
Since the recession in 2008, too many of us are in search of the next great deal. If we can pay as little as possible for something, we can make our money go further, we rationalize.
Toys are on clearance after Christmas? Stock up! They can be future birthday or Christmas presents for the kids or they can be a birthday party gift for a friend's kid.
Shirts are on sale, buy one, get one free? Stock up! You'll save money because you won't need to buy shirts for a while.
Kids' summer clothes are on clearance? Stock up! Next year you'll have their summer wardrobes for a fraction of a price.
In theory, this practice makes sense. You are being smart with your money because you're getting things at a much lower cost than they normally retail for.
When Stocking Up Doesn't Work
The problem is that stocking up doesn't often work in real life. Maybe you buy your son size 12 summer clothes for next year because he's currently in size 10. But when next summer comes, he's had a growth spurt and passed size 12 altogether. Now he wears size 14.
What do you do with all of those clothes you bought for such a great deal? Turns out the deal actually cost you money because you didn't need those clothes. They didn't even fit your child when the time came to wear them!
Unfortunately, this type of scenario happens way too often when we try to stock up. Instead we're left with merchandise that we didn't use and didn't need.
Plus, it clutters up our house, so we need to buy storage containers to store the stuff we're not going to use. Now our deals are costing us even more money.
What If We Only Bought What We Truly Need?
I've been deep in the stock up cycle for 5 or 6 years, thinking I was making smart money moves. Turns out all I was making was clutter. That fact hit me over the head when we were packing for a cross country move two years ago. So much stuff! So much stuff to somehow get rid of because I didn't want to pay to ship it across the country.
Now, my attitude has changed.
Now I try to buy on an as-needed basis. This summer, my daughter needed new shorts. I didn't want to pay full price, so I hit up Goodwill and our local consignment shop. True, we didn't find everything she needed on our first trip. But, whenever we passed by those stores while running errands, we stopped in. Within three weeks, we had her summer wardrobe complete.
There were no items to store for months or years while I waited for her to grow into the items I had already bought. Plus, she got to pick clothes she liked rather than ones mom had bought on clearance at a rock bottom price.
Because I still shopped secondhand and I bought only what she needed, I didn't pay any more than I would have had I stocked up. In fact, I think I spent less because I bought ONLY what she needed.
Rather than stocking up when I see sales, my new motto is to buy on an as needed basis. I'd prefer to keep the cash in my pocket and my house a little less cluttered.
What about you? Do you still buy items on clearance and stock up or do you take an as-needed approach?