What are you thankful for this thanksgiving?
Since I'm asking the question, I'll start us off.
This year I'm thankful for my beautiful wife, that she has survived a serious blood clot, a 3 week hospital stay and is now on the road to recovery. It was touch and go for quite a while, and at times we didn't think she would survive. At other times we honestly didn't think she was going to be able to keep her leg, there was quite a bit of talk of amputation if we weren't able to clear the clot. After much prayer and intercession from family and friends, the clot was finally cleared after the 3rd procedure, and it stayed clear. My wife is on the mend, and we were even able to take a Mediterranean cruise this fall. Thank God!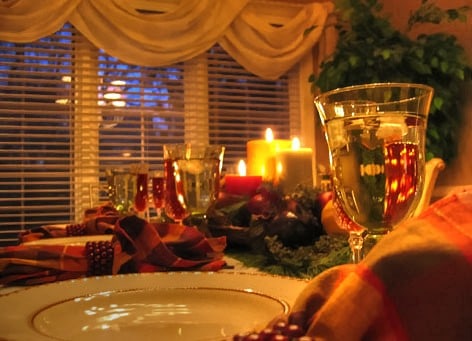 I'm thankful that I have a good job, a job that I've been at for over 10 years now. That's not that common in this day and age. They've been flexible while I've dealt with Maria's health issues, and my co-workers have been very supportive.
I'm thankful that I have a nice home and wonderful friends and family surrounding me.
I'm thankful for the opportunities I've had in starting this blog earlier this year. I've learned so much about personal finance, and have made new friends online. I feel extremely humbled to have been able to share over 475 posts with you all since January of this year, and have been amazed as we have already reached over 300,000 page views in only 10 months!
I am so grateful, and so exceedingly thankful to God for all that he has done in our lives this year.
So what are you thankful for this thanksgiving? Leave a comment on this post!
Happy Thanksgiving everyone!