Dave Ramsey has helped thousands of people around the world through the 7 Baby Steps for financial peace and freedom.
The process works.
His book titled the Total Money Makeover has had some impressive sales numbers. The book has sold over 5 million copies and has been on the Wall Street Journal Best-Selling list for over 500 weeks. (That data is from August 2017, over 4 years ago, so it's sold more by now.)
So, we know that the 7 Baby Steps work. There's a lot to love above the process, and we will address 4 of those attributes here. We will also cover 4 things that we think could be updated this year (as it has been almost 30 years since the Baby Steps were created).
What Are The Baby Steps?
Before we begin, let me lay out what the Baby Steps are for those who are unfamiliar with them: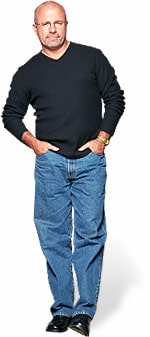 Save up $1,000 to start an emergency fund.
Pay off all non-mortgage debt using the debt snowball.
Save up 3 to 6 months of expenses to complete your emergency fund.
Invest 15% of household income into Roth IRAs and pre-tax retirement accounts.
Work on college funding for children.
Pay off your mortgage early.
Build wealth and give!
Now, let's address the 4 things we love about Dave Ramsey Baby Steps.
1) It's Evident How Intentional Dave Ramsey Was In Creating The Baby Steps
I doubt there will ever be a change to the Baby Steps because it is clear how much thought went into comprising the steps. The 7 Baby Steps really do work. There are three great reasons why the plan actual works:
a. The Baby Steps Force You To Get Gazelle Intense When It Comes To Paying Off Debt
I'll mention this later, but I really appreciate that Dave Ramsey keeps the emergency fund smaller to force you to be gazelle intense. Having such a small emergency fund of $1000 really does force you to get out of debt faster because having too much money in the bank can cause you to stagnate.
b. Dave Strongly Encourages Your Behavior Modification
Too many financial gurus don't give it to you straight. They may tell you that you need to invest in real estate or cryptocurrency. It often feels like a lie that you can achieve financial freedom without putting in a lot of work.
Dave Ramsey comes off as blunt many times, but he forces people to confront that the debt is often our fault (with some exceptions). His bluntness, along with the Baby Steps, forces you to self-reflect.
c. The Plan Is Simple And Shows How You Need To Focus On One Step At A Time
I'll mention this more below, but it's evident that his focused intensity on the Baby Steps plan helps you stay focused on the task. You complete the first 3 steps consecutively and the following 4 steps concurrently in a prioritized order.
You don't have to multitask. Also, you don't need to think about another step. You just need to focus on the step at hand.
2) Dave Ramsey Is Right That You Need A Plan
Dave Ramsey has many helpful quotes. One of my favorite of Dave Ramsey's quotes is, "You must plan your work and then work your plan".
Too often we go through life without a plan, but we expect that everything is going to work out just fine. I remember the first time I budgeted. I thought that I spent a certain amount of money on eating out each month, only to realize that number was much higher.
We need plans. It could be a debt payoff plan to stay on top of your debt. It could also be a budget to understand your income and expenses. Or it could be a plan to pay off your home early as per Baby Step 6.
Dave Ramsey understood that which is why the Baby Steps plan is so useful. You stick to the plan and you get out of debt. Voila.
3) The Baby Steps Get Progressively More Challenging
One thing I noticed early was that the Baby Steps seems to get progressively more challenging. This helps build momentum. It is much easier to save $1000 than to pay off your house early. By starting and taking baby steps, the baby steps themselves actually don't feel very babyish.
Paying off your home early per Baby Step 6 feels much more like a big kid step, but it's still just a Baby Step like the others. It's impressive how Dave structured these baby steps.
4) The Community Around Dave Ramsey Baby Steps Is Incredible
You don't have to look far to realize that the community around Dave Ramsey is incredible. You can take a Financial Peace University class at your local church. These classes are excellent to encourage you and help keep you accountable while you eliminate debt. You'll learn the baby steps inside and out with others in your community.
You can also be a part of a vibrant Dave Ramsey Facebook Community. Personally, I am a part of many of these communities where I receive a ton of encouragement when sharing wins and losses in the process of debt elimination.
There's a lot to love about the Dave Ramsey Baby Step method.
Now, let's cover a few things that could use a refresh.
1) Can Creating A Budget Be Baby Step #1?
I am a budget fanatic. I would love to see a Baby Step dedicated to budgeting. Why? Because budgeting helps you understand where every dollar goes. I used "every dollar" like that on purpose because Dave Ramsey himself created a budget app called EveryDollar for that very purpose.
What better way to understand how much money you have to put towards your emergency fund than starting with a budget.
I am not sure why Dave doesn't start with a budget, but I would be keen to start the Baby Steps with creating one.
2) Dave Ramsey's Emergency Fund May Need A Refresh
Dave Ramsey's emergency fund calls you to save $1,000 in Baby Step 1. Is $1,000 enough? It really depends.
First, adjusted for inflation, $1,000 in 1990 is now worth $2,043.26 per the US Inflation Calculator.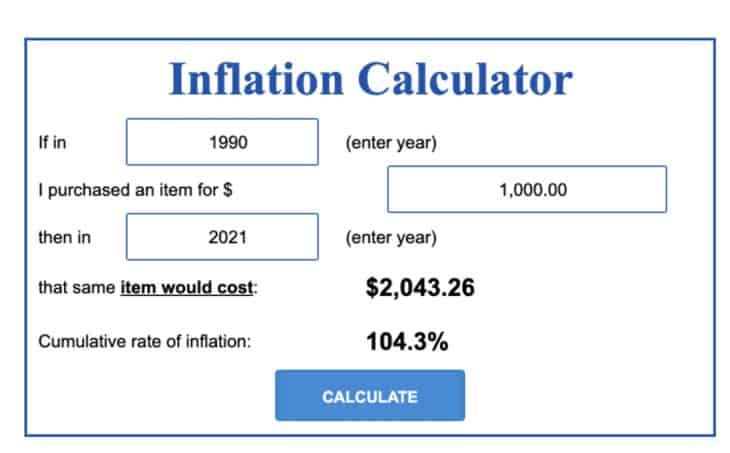 There's a plethora of questions you can ask yourself when considering whether the emergency fund is big enough, such as:
How much debt do you have to pay off?
Do you own a home?
How old is your car?
How many kids do you have?
Do you have insurance?
Another question I like to ask is, "where do you live?". Personally, my family and I live in the Bay Area, California where the cost of living tends to be quite high. $1,000 wouldn't get us very far.
3) Is The Snowball Method The Best Way To Pay Off Debt?
As a refresh, the debt snowball method means that you line up your debts from smallest to largest and pay your monthly extra to your smallest debt first then snowball into higher debts. The debt avalanche method is where you line up your debts from the highest interest rate and use your monthly extra to pay off the highest interest first. The savvy debt method is where you pay off 1-2 of your smallest balances first via snowball before reverting to the avalanche method to save the most in interest.
Dave Ramsey loves the debt snowball method. It has worked for many people, so why wouldn't he? He feels the opposite for the debt avalanche where he mentions that it doesn't work.
The challenge is that you could lose thousands in interest if your smallest debts also have the smallest interest rates. This can be possible because higher debt amounts carry a higher risk to the lenders, meaning potentially higher interest rates.
You can see how much the snowball method loses in comparison through this debt payoff calculator which compares interest paid from snowball to savvy methods. For reference, we are comparing 4 debts: $23,000 at 22%, $18,000 at 19%, $12,000 at 9% and $8,000 at 7% interest rate. The monthly payment is $1,825.00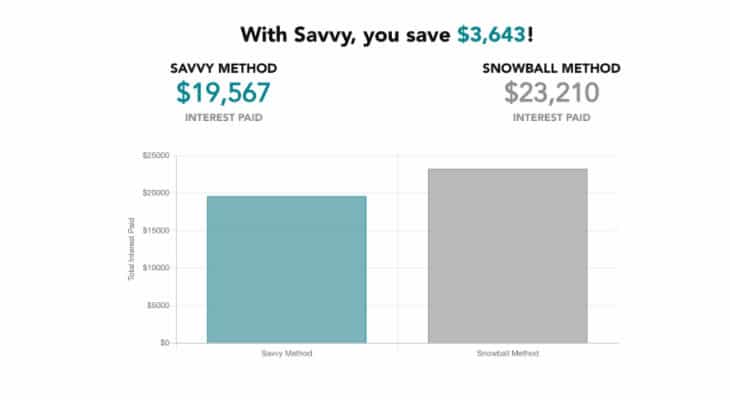 In this example, you would lose over $3,500 in interest by choosing the snowball method.
Does that mean that the snowball method is always worse? Absolutely not. The snowball method may provide the psychological benefit that you need to exterminate your debt.
You choose the debt payoff app and debt payoff method that is best for you.
4) Should You Follow Dave Ramsey's Advice And Pay Off Your House Early Or Invest?
Dave Ramsey loves mutual funds and paying off your home early. My question is what if your mutual funds are making so much more in interest than paying off your home would save you?
Wouldn't the prudent thing be to continue to pay off your home and then get the higher interest from investing in mutual funds? It's not a one size fits all solution, but it is something to consider.
There are also often benefits of not paying off your home early such as interest paid being tax-deductible. That said, you would really need to determine whether you would make more money from mutual funds than saving from interest payments to determine what's best for you.
What Do You Think About The Baby Steps?
The Dave Ramsey Baby Steps have helped thousands around the globe. What do you like about the Baby Steps? Do you agree or disagree with what we would change in 2021?