A couple of weeks ago Bank of America announced that they were going to be making changes to their checking accounts, and would now be charging a $5 fee for debit card usage. This was done in response to recently passed Dodd-Frank Legislation which put caps on the amounts that banks can charge retailers for swipe fees.
While they understandably want to try and make up the money they're losing in other places, they decided that the best place to do it was to start charging people for the privilege of using their own checking account. So Bank of America announced that they were going to start charging debit card users a $5 monthly fee.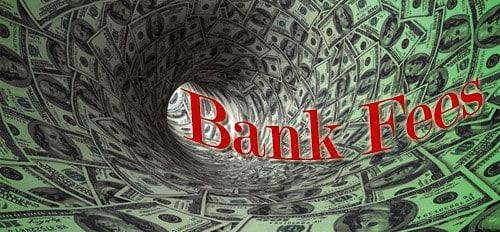 When asked about why they decided to go that route Bank of America CEO Brian Moynihan responded:
"I have an inherent duty as a CEO of a publicly owned company to get a return for my shareholders," Moynihan said.

Moynihan said that the bank will talk to its customers, teammates and shareholders and "they'll understand what we're doing — understand we have a right to make a profit."

..he said the new charge was necessary because the "ability to be profitable" in retail banking has changed. He added that Wall Street reforms in the so-called Dodd-Frank Act will cost his bank "billions."
While I understand that the banks have to make a profit, and they're not just in existence to make us happy, I find it a bit strange that regulation that was supposed to help consumers get lower prices at retailers, ends up hurting them by helping to usher in higher cost banking. Isn't it funny how when the government passes regulation they don't always think about those unintended consequences – and it ends up costing us as consumers?
Bank Of America isn't the only one starting to charge new fees for their accounts. Wells Fargo, JP Morgan Chase, Sun Trust and Regions Financial Corp have all recently started charging for debit usage as well. Now that Bank of America has done the same, experts are predicting that others will follow suit. The days of the free or fee free account seem to be numbered.
Are There Still Free Checking Accounts Out There?
Is there anywhere you can go to find a free checking account, or are any banks pledging not to start adding fees?
After digging around a bit more I discovered that the changes to interchange/swipe fees are only affecting banks with $10 billion or more in assets. In other words – this mainly affects the big banks.
Because of that you'll probably continue to see bigger banks adding fees and changing their policies. Smaller banks, however, will be slower to add fees, and in the process could see their customer numbers go up. The need for these smaller, more customer-focused, banks just increased.
Perkstreet Pays Me To Bank With Them!
So while the big banks are starting to add fees to make up for roughly $9.4 billion in estimated revenue losses annually, smaller banks are able to continue offering lower cost banking.
I signed up for my Perkstreet Financial free checking account earlier this summer. I had heard good things about them since I discovered them last year and decided to finally jump on board and sign up.
What did I discover once I signed up? Not only is the checking account free of charge – with no fees for debit card usage – but Perkstreet also pays you 2% cash back!
I've now been earning cash back in my account for just over 2 months. This past week I got my first $100 cash back Mastercard that I can now use to pay for gas, groceries or whatever my heart desires.

So not only do I not have to pay fees like BofA customers, but Perkstreet is essentially PAYING ME to use their account.
Note: At the current rate I'm getting earning rewards I'll be getting about $50/month in cash back. That means I'll make about $600 in cash back rewards this year, just for spending like I normally do.
So let's see, I could bank with Bank of America and pay $60 for the privelege, or I can bank with Perkstreet and have them pay me $600.
$600 vs. -$60 ?
Not a hard choice for me. How about you?
Are you currently with Bank of America or another bricks and mortar bank that has started to charge new fees for using their services? Have you considered switching?
Sign Up For Perkstreet Financial – Get Paid By Your Bank