One of the essential questions that many families have to answer is whether or not parents should pay for their kids' college costs. Increasingly, some parents are paying less for their children's schooling.
CNN Money recently reported on a survey from Discover Student Loans claiming that 77 percent of parents will help their children pay for college. This represents a decline from 81 percent of parents last year. Even though many parents still think that going to college is worth it for their kids, they are worried about their own finances.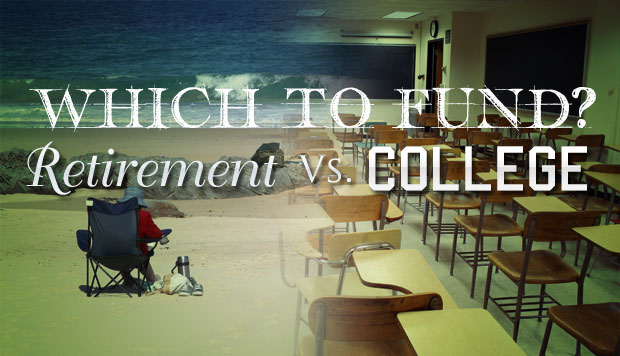 Taking Care of Your Own Needs First
It's been famously observed that there aren't loans for retirement the same way there are loans for attending school. As a result, many parents realize that, if they want to retirement comfortably, they need to make sure they are funding their 401(k)s and IRAs, not putting that money toward college or other education costs.
The CNN Money article reports that 15 percent of parents think that their children should be solely responsible for their college costs, and 32 percent think that their kids should foot most of the bill. These numbers are up from last year — 12 percent and 27 percent, respectively.
This indicates a shift in the way we, as a society, view college and how it should be paid for. Parents are increasingly looking at their own financial situations, and realizing that they really aren't in the position to help their kids pay for college. Many parents know that they just can't afford the cost, as tuition continues to rise at a pace that leaves inflation in the dust.
Parents are also starting to set terms for their kids. About 33 percent of parents say that they will limit what they are willing to do for their children based on degree choice. Clearly, some parents are concerned that they will simply be enabling their children to study "useless" degrees that result in a high amount of debt and a salary insufficient to make payments.
How to Better Help Your Child with College
Of course, the survey indicates that most parents are still interested in helping their children pay for college to some degree, even if they aren't going to foot the entire bill.
As a parent, how can you make your portion of college costs a little more affordable? Here are some things to try:
Be clear about expectations. Let your child know early on what he or she will be responsible for so that he or she can begin to save up, work toward scholarships, or take other actions.
Start saving as soon as possible. Don't forget begin saving. There are tax-advantaged accounts like 529 Plans that can help you build up money for your child's education.
Teach your child about money: Finally, make sure that your child understands smart financial choices so that he or she is prepared to be on his or her own. If you want to help your child avoid the kinds of mistakes that can result in you coming to the rescue during and after college, you need to take the steps to teach your child to handle money.
It's a tricky situation, but you need to start thinking about — no matter how long you think you have.
How will you help your child pay for college?