Being a mother is more than a full-time job.
In the early days, many moms struggle with the demands of breastfeeding, chronic lack of sleep, and an inability to soothe their infants, especially if the baby is colicky. Understandably, both parents are in survival mode, and the parents' relationship likely is neglected.
But some moms completely lose themselves in their children. Motherhood is their most important role, and all of their other roles as wife, individual, sister, daughter, etc., are neglected at the price of motherhood.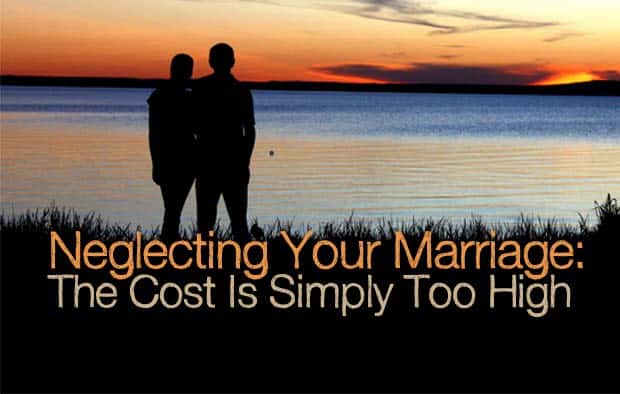 Recently, one writer at Good Housekeeping wrote an article, "I'm 99% Mother and 1% Wife—and It Has to Be that Way."
She states to her patient husband, John, "Let me be clear: If I have to choose between you or one of the kids, you will lose every time. Do you have a problem with that?"
Her reasoning for this strong opinion? "I'm exhausted mentally and physically."
I get that. As a work-at-home mom who also homeschools three kids, I get how demanding the job of motherhood can be. I get how easy immersing yourself completely in your children can be.
But here's the thing. The writer is not the mother of three young children, as you may expect. No, she's the mother of a college student, an 11 year old daughter, and another son whose age is not given.
To her neglected husband she states, "You've said you feel like a second-class citizen in our family, and for that, I am sorry. You deserve better than me, you do. I hope that on some level, you know that the reason why I am the way I am has nothing to do with you. I love you, believe it or not.
"When the kids are all off enjoying their successful, happy lives, and the two of us are left looking at each other, please, please, ask me to lunch."
Marriage Can't Be Paused For 20+ Years
The last sentence quoted above bothers me. A marriage simply can't be put on auto-pilot for 20 some odd years while you raise all of your children.
My guess is that when the children are grown, this writer and her husband, if they're still married, will have nothing to talk about. While they may go out to lunch, they'll be like those couples you sometimes see at restaurants who eat their meal together in silence.
I understand if she doesn't want to leave her young children to go on a date night or to have a weekend away, but her children are old enough that she should once again make marriage a priority.
In our world of temptation and divorce, nurturing your marriage must be a priority if you'd like a lifelong marriage.
The Consequences Of Neglecting Your Marriage
At the least, a neglected marriage can lead to unhappiness. The writer herself addresses this when she says that her husband feels like a second-class citizen. Not only does she know that's how he feels, but she blatantly tells him that's the way it must be for now.
However, a neglected marriage can lead to much more than unhappiness such as an affair or a divorce. The writer of this article mentions how she is doing what she can to make sure her child who is in college has no debt. That goal, and many other financial goals, become much harder if a divorce happens.
A Lesson To Husbands And Wives
I am mostly addressing wives here, mainly because the writer was a woman. However, men are also guilty of neglecting their wives and their marriages by being consumed with their career, their hobbies, or their children.
The simple truth is that husbands and wives need one another and need to make each other feel loved and important. Without a secure marital foundation, a family can crumble, both financially and physically.
If you truly love and care for your children, you best serve them by also caring for your spouse. Just as an airline instructs you to first put on your oxygen mask before helping children, so, too, must you nurture your marriage. It simply can't be put aside until the children are grown.
Are you guilty of putting your spouse last? What do you do to nurture your marriage and show your spouse that he or she is important to you?