For the past couple of years we have watched as the government has handed out bailout after bailout and tried to prop up our foundering economy by not allowing companies that are "too big to fail" to go into bankruptcy. I'm one of the ones who happen to think this was a mistake, and that you just have to let companies that aren't run well to go out of business. Let the market do it's job and let badly run companies go under.
I had joked back in 2009 and 2010 that the government was going to start running out of companies to bail out, and pretty soon they were going to just start bailing out individual homeowners. Turns out I wasn't far off.
The Emergency Homeowner Loan Program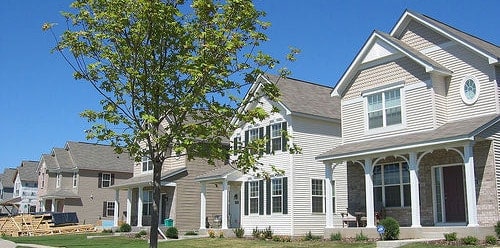 The federal government has just launched "The Emergency Homeowner Loan Program" which aims to help homeowners who are struggling to make their home mortgage payments by giving them financial help to pay their monthly payments.
If you're a homeowner struggling to make mortgage payments because you are unemployed or underemployed, the federal government has just launched a program to help. The Emergency Homeowner Loan Program, or EHLP, will provide zero-interest loans of up to $50,000 to pay your mortgage, property tax and insurance bills for up to two years.

The program will essentially subsidize your mortgage payments, allowing you to pay just 31% of your income or $150, whichever is greater. EHLP will pay the balance. Homeowners can receive this help for up to 24 months, or until they run through the maximum EHLP loan amount of $50,000.
So basically if you're having problems paying your mortgage payments, insurance and property taxes, you can apply for this program that will give you an interest free loan for up to $50,000 in order to pay those expenses.
But it gets better. If you continue not being able to afford your mortgage over the next few years and still meet eligibility requirements, the "loan" will essentially become a government grant as the balance is forgiven in 20% increments each year.
No payments are due on the 5-year term of these loans as long as the borrower continues to meet the program requirements. Better yet, if you do meet all the conditions of the program, your loan will be forgiven in 20% increments each year, essentially turning the loan into grant over five years.
Who Qualifies For The Emergency Homeowner Loan Program (EHLP)?
To qualify for this government aid program you must act quick because there is 1 billion available for the program, and when it runs out – it's gone. You must meet the following criteria:
Have experienced a 15% decline in income due to a job loss or serious illness, leaving you at risk of losing your home.
You must reside in one of 32 states that are affected by the program: Alaska, Arkansas,Colorado, Connecticut, Delaware, Hawaii, Idaho, Iowa, Kansas, Louisiana, Maine, Maryland, Massachusetts, Minnesota, Missouri, Montana, Nebraska, New Hampshire, New Mexico, New York, North Dakota, Oklahoma, Pennsylvania, Puerto Rico, South Dakota, Texas, Utah, Vermont Virginia, Washington, West Virginia, Wisconsin and Wyoming.
Documentation You'll Need To Apply For EHLP Mortgage Bail-Out Program
If you decide to apply for the program, you'll need to supply documentation of your situation. Among the things you'll probably need include:
Recent mortgage statements.
Written notice from your employer, showing your termination or cut in pay.
A notice from your lender, saying you're at risk of foreclosure
Tax returns for the past two years.
Citizenship documents (such as a passport or birth certificate).
Documentation of current income, such as a pay stub.
To get a .pdf document of the entire list of required documents,
click here
.
Conclusion
While I'm sure this program may help some folks who have hit hard time through no fault of their own, I also think that for many it will just be prolonging the inevitable foreclosure or home loss. I'm more of a 'rip the band-aid off' kind of guy, and I'd rather have some folks experience some pain now and go through foreclosure rather than using a billion dollars of taxpayer money to give grants that probably aren't going to be paid back.
What do you think of this program? Is it a good idea? Should the government be giving these loans/grants – or are they just helping to re-inflate the housing bubble?