Have you refinanced your mortgage in the past year or so? If you haven't refinanced yet, are you thinking about doing it? If so, you may want to get started now, and here's why…
Rates Are At All-Time Lows
Mortgage rates are currently at the lowest levels in recorded history. If you're waiting for better rates, they may never get better than they are right now. It isn't that they couldn't go lower—they can. But the historic expected return on long-term fixed investments is 3 percent, plus an allowance for risk (default).
Since 30 year fixed rate mortgages are only a little above three percent now, the chance of it going any lower is remote. And if it did, it would only drop fractionally. At these levels, rates will no longer drop by full percentage points—they're already too close to the ground.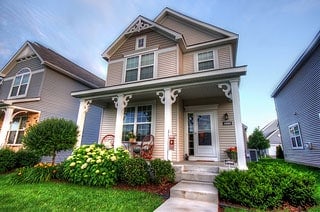 The flip side of a rate move is that there's plenty of room for mortgage rates to rise. At such low levels as now they may drop fractionally, but they can very easily move up in whole percentage points and maybe even a few of them.
Right now, a lot of people are sitting with 5-6% mortgage rates wondering if they should refinance now. With rates below 4% refinancing makes sense. But an upward move of just 1% would effectively close the refinance window and possibly for a long time.
Advantages Of Refinancing
Most often, when homeowners refinance their mortgages they do it to lower their payments. That's a good enough reason by itself, after all, the less money you have to pay on your monthly mortgage payment, the more you have available for everything else.
But lower interest rates even by themselves may be a compelling reason to refinance, even if they don't result in a radically lower monthly payment.
A lower interest rate means less of your monthly house payment is going toward interest, and that's important because interest is a pure expense. A lower rate also means that more of the payment is going toward principal, and that's equally important because principal builds home equity—and that's an asset.
Take Advantage Of Low Rates To Pay Off Your Mortgage Sooner
One of the advantages that refinancing to a lower rate provides is an increased ability to pay off your mortgage faster. We just touched on how lower rates translate into more of your monthly payment going to principal reduction, but that's just the start of what can be done.
If you can combine the lower rate with a shorter loan term, you can cut years off your mortgage. But a lower monthly payment can also enable you to make additional principal payments that will also shorten your loan term.
Let's say that in refinancing you lower your monthly payment by $150 per month; if instead of settling comfortably into the new, lower payment you continue making the old payment amount. All of the additional $150 will go into principal reduction. That will take at least a few years off your mortgage.
How To Avoid The Biggest Refinance Mistake
If your plan is to payoff your mortgage faster as a result of the refinance, there's one common trap that you want to avoid.
Many homeowners, anxious to lower their monthly house payment, recast the new loan back to the original term. If they have 25 years remaining on a 30 year mortgage, they refinance the new loan as a 30 year term as well. With that action, they're back to square one on their mortgage—30 years to go.
They've effectively converted their mortgage into a 35 year loan—30 years for the new loan plus the five years they've already paid on the old one. That will have the exact opposite effect on paying off your mortgage faster.
If you do refinance, be sure that the term of your new mortgage does not exceed the remaining term of the current mortgage. If you started with a 30 year loan, and have 20 years remaining, your new mortgage should be 20 years, not 30.
Are you thinking of refinancing your mortgage? What's keeping you from doing it now?
Kevin Mercadante is professional personal finance blogger, and the owner of his own personal finance blog, OutOfYourRut.com. He has backgrounds in both accounting and the mortgage industry. He lives in Atlanta with his wife and two teenage kids and can be followed on Twitter at @OutOfYourRut.