Have you ever felt guilty about not being able to give enough to worthy causes or charities? Do you find yourself short on time and money and fail to find a way to give back to the community?
As a person who has been in school for six straight years, I know this feeling all to well. The title, 'poor college student' has described my life for the past several years. I am limited in the ways that I can give, but have started a new journey to fix all of this.
Different Ways of Giving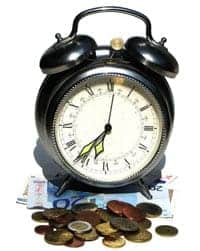 People often say that you can give in two ways: money and time. While money is given a high priority in our culture, I still believe that both are valuable. Giving your money to a cause is great, but taking time out of your day to work alongside the people in the trenches shows a different level of support.
Yet, I have found myself limited in both aspects. My mediocre salary and costs of school have long prevented me from being able to contribute financially to any worthy causes. Moreover, trying to stay in the black by working full-time while going to grad school, I find that time is limited as well. When I began to see that my life was not really going anywhere and I was always busy trying to achieve some lofty goals, I decided to re-consider my life's plan.
New View of Life
Instead of continuing on this path in order to work a job for forty years, at which point I will retire and literally do nothing, I have decided to shoot for a different goal. In my early retirement plan, I detail how I want to re-orient my life so that I can give back NOW.
I hope to create enough passive income from online and real estate efforts in order to quit my day job in 2-3 years. I know that blogging and maintaining these income streams will not be truly "passive" and will take time to manage. Since I am young, I don't just want to sit around all day anyway. I want to stay active. Thus, I estimate that I will need 3 days to keep these income streams going. Can you imagine only working 3 days a week starting at age 27? I can't imagine it either, but that is my goal.
The most important aspect of my new view of life is that I hope to gain what I have been missing: time and money. I hope to earn enough money to live a normal life. Since my wife will be earning enough money for us to live off of, I hope to use the money from my passive income streams to contribute to society. Since I will only be working 3 days each week, I will have 2 extra days to offer my time to worthy causes. I believe that in achieving this goal of mine, I will be able to make the world a better place. While this goal is about me and my life's direction, it is also about the community that I live in.
Do you find yourself wishing you could give back more?
This was an article from Corey at Passive Income to Retire, where he writes about his plan to "retire" by the age of 27.