Ah, the second job: stressful, tiring, and yet more income. When is it time to get a second job? What kind of job should it be? How long should you have it?
Before you think about getting a second job, you must learn how to destroy bad financial habits. Bad financial habits can gobble up a new income in the blink of an eye. Then it is time to reduce your expenses. After you have brought down your expenses to the bare minimum, it may be time to start thinking about that second job to accomplish your financial goals. Maybe you're already working 40 hours a week and can't conceive of adding another job into the mix. Perhaps you're already working two or three jobs, but you still need more income. Let's consider a few scenarios.
I'm working one job now, why should I work two?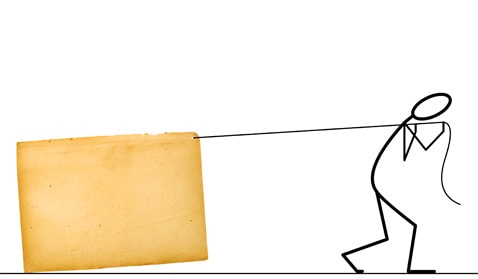 After you have sacrificed heavily by reducing your monthly expenditures, you can't stop there. A second job is a great way to dramatically increase your income.
Think of things that you can do on the side of your "regular" job. Often, second jobs become primary jobs after a certain amount of time.
I encourage you to think about what you enjoy doing and turning that into a job. For example, I love to research personal finance and write. Therefore, blogging about personal finance is a perfect job for me. I enjoy doing it and it produces an income.
Blogging isn't for everyone, but I think you get the point. Do what you love and turn it into income. There must be a purpose to finding a second job rather than merely producing more income. To work a second job just to have more cash is foolish. There must be a reason why you're working that second job. After all, a second job usually means less time with family, physical strain, and large amounts of sleep deprivation. What are some tangible financial goals you have set for yourself and how will a second job help you achieve those goals?
Here are some potential reasons to take a second job for a short period of time:
To get out of debt. As mentioned before, this is the most popular reason. Getting out of debt requires gigantic amounts of effort, and an extra job helps tremendously to reduce your debt.
To build an emergency fund. If you're without an emergency fund, you may consider getting an extra job to build up 3-6 months worth of expenses. Emergency funds create a buffer between you and the uncertainties in life. Don't go without this safeguard.
To build wealth. Okay, maybe you're out of debt and have your emergency fund. But why stop there? Temporarily undertaking a second job will put you in a better position to invest well.
Keep in mind that working a second job (after your full time occupation) should only be a temporary solution. I understand the strain of a second job can be overwhelming and unhealthy in some cases.
I'm working multiple jobs already. When should I reduce my workload?
I've found that sometimes it is difficult for people to quit their extra jobs when they really don't need them anymore.
Only you can determine whether your extra jobs are weighing you down or not. Don't work a job just because you are accustomed to doing so. If it's time to cut back, do so.
Remember to consider the consequences of reducing your income. Can you afford to cut back your workload? Do the math before you take the plunge.
I'm working a few jobs, but my income is too low still. Help!
If you feel like you're spinning your wheels and not going anywhere, maybe it's time for a change. Don't limit your value in the marketplace. You have skills that can translate into a great income.
Learn some foundational tactics to improve your income, and you'll be well on your way to replacing your low paying job with an income-maker!
To work a second job requires diligence and purpose. During the times you feel like you can't continue, remember your goals and the reason you started in the first place. Your purpose will propel you forward. You can do it. But don't settle for just anything. Seek a fun second job that you enjoy doing. When the time comes to cut back your workload, do so! Keep everything in the correct perspective and you'll do fine. Seek God's will and you'll thrive. Have you worked a second job? What was it? Share your story with the rest of us in the comments!
Lazy hands make a man poor, but diligent hands bring wealth. -Proverbs 10:4 NIV