I recently received the new Consumer Reports Top 2010 cars edition. This annual review provides a number of interesting car analyses covering ratings, reliability, value and performance (as mentioned in the title).
While the top picks and best and worst cars sections are certainly interesting, I was much more attracted to the best values of cars.
As an aside, my approach for cars is to purchase a used car (when needed) and drive it until it is either unsafe or to the point to where repair is just ridiculously out of the question.
When in the market for a new used car, having such information can be extremely beneficial. Doesn't everyone want to drive a car 200,000 miles plus? Of course!
As the article concludes, most people are looking to make every dollar count these days. Hunting for a car based on value, according to Consumer Reports, will provide you a vehicle that performs well for the least amount of money.
How Does Consumer Reports Define Value?
Consumer Reports determines their value score based on three areas: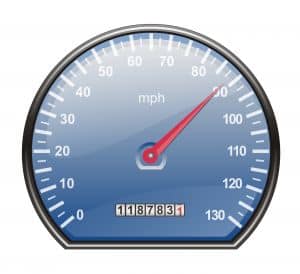 1. Road tests: They perform a bunch of tests and evaluate a cars performance based on those tests. No need to go into the technicalities unless you're a serious car person.
2. Reliability ratings: These are forecasts have how new cars will hold up based on information provided by subscribers.
3. Five year owner-cost estimates: Consumer Reports states these estimates include such costs as depreciation, fuel, insurance premiums, interest on financing, maintenance, repairs and sales tax.
Essentially, (and this is why their scoring is so helpful), Consumer Reports tries to identify what you're going to get for your money. Based on the above, you can see definitely see why the lowest purchase priced vehicle doesn't always provide you the most value.
We often forget that concept as consumers. Often we look for the best deals in the store, but find the product doesn't give us the value or dependability we're really seeking.
In the car buying situation, you might find a really cheap car, but not be able to drive it more than 5 years. This completely goes against my strategy of ridding our family of car payments forever! You can drive certain cars as much as 10 years (and maybe more) based on their overall value and that's what we're looking for folks!
Cars That Provide The Most Value

So, here we go with the results. Consumer Reports provides the top value scoring cars across the following categories:
Small cars
Family cars
Upscale sedans
Luxury sedans
Sport cars
Wagons/Minivans
Small SUVS
Midsized SUVS
It's probably not a shocker, but the analysis concluded small cars and family cars have the best overall value scores.
Within the small car category you'll find the Honda Fit, Volkswagen Golf and Honda Civic in the top 3 (yeah for the Civic (my car)). The top 3 in the family cars include the Toyota Prius IV, Volkswagen Jetta and Toyota Camry. It's worth noting that most of the top models are from Asian companies. Consumer Reports notes the analysis shows a total of 12 models built by Toyota, 8 by Honda and 5 by Nissan.
About 4 years ago I was in the market for replacing a horrible lemon, my VW Passat. Quite honestly, the luxury, sporty look and features attracted my wife and me. But, we paid dearly and literally for this car. We needed a new strategy. The strategy was one focused around value (remember, price for the least amount of money). So, we found a Honda Civic and have never been happier.
How can you use this information when shopping for a car?
If you're in the market for a car, I recommend picking up a copy of this particular Consumer's Report. In my opinion, the approach to finding a good reliable car should have a value oriented focus and this article is an excellent resource.
Final Thoughts
It's important to note that the analysis for car value doesn't cover such things as the color of the car, type of interior or the overall look as was heavy on our minds when we bought our VW Passat . If you're truly trying to save and get more for your money, try to find a compromising approach or balanced approach.
Look within these high valued cars across the categories and find something that provides value, meets your needs first. But don't forget about the esthetic things as well. Keep those in mind too and you'll feel good about your choice. And your checking account will look better too!
What are your thoughts on what are the best criteria for finding a car that has good value? Tell us your thoughts in the comments!