Are you struggling to make ends meet? Do you have debt that you'd like to pay off? Are you looking at 2015 and hoping it will be a better year financially than last year?
If so, I completely understand. I'm hoping for the same thing.
But changing your financial life takes more than just hoping—it takes action.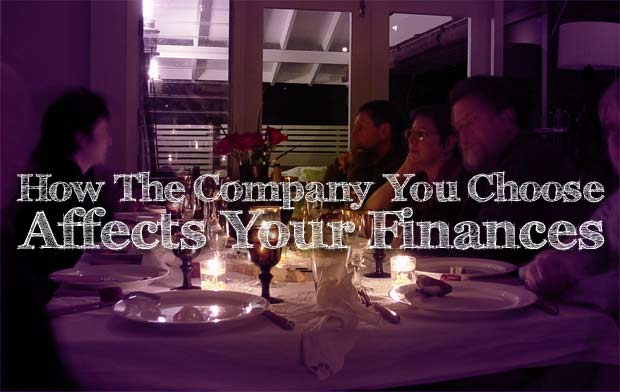 The One Action Step You Need To Take This Year
One of the best action steps you can take to improve your financial life isn't what you'd expect. I'm not going to suggest that you give up Starbucks or get a second job or get gazelle intense, though doing those things could help your financial situation. Nope. I'm going to suggest something completely different.
This year, surround yourself with people who are wise with their money.
Surround yourself with people who handle their money the way you'd like to handle yours.
How The Company You Choose Affects Your Finances
When I was in college, I was a bit of a spendthrift. I had grown up equating eating out with having fun and relaxing, so I often wanted to eat out with friends, even though I had little money. I had two friends, however, who were much more financially conservative. They often preferred to cook meals at home and relax and hang out that way. They subtly (and sometimes not so subtly) pressured me to not spend money and to have fun eating in. They were a good influence on me, and I still remember what I learned from them.
Those are the kind of friends you want to surround yourself with when you've decided to be wise with your money.
Most of the time, however, we surround ourselves with spendthrifts. Of course, this isn't hard to do since so many families have two incomes and so many people have debt. Yet, keeping only spendthrift friends can be discouraging. You may have to say no to expensive entertainment like dinner and a movie.
When my husband and I were first married, we went out with two of my colleagues and their husbands. Both couples had dual incomes and had no kids at home. My husband and I were surviving on my entry level salary while he went through graduate school. We were just scraping by. The couples chose to eat at a pricey Mexican restaurant, and I almost cried when I saw the bill. We never could afford to go out with them again.
What To Do If You Can't Find People Who Are Wise With Their Money
Sadly, finding people who are wise with their money is increasingly more difficult. However, even if you can't find people in your life, there are still ways to surround yourself with those who are passionate about making smart money decisions.
One technique is to read blogs (like this one!) and to participate by leaving comments and interacting with other readers on the site. Some blogs even have forums attached, so you can regularly chat with others and share tips and techniques for being responsible with your money.
You can also look for online groups. When I first became a stay at home mom, there was a frugal community that I participated in every day, and I learned plenty of ways to conserve my money.
When you learn there are others who are fiscally responsible, you may want to emulate them (rather than your spendthrift friends and family). You will likely become more responsible with your money, and you may even go further and find more ways to donate your money and help others.
This year, take the time to surround yourself with people who are responsible with their money, and you'll be amazed how much your own financial life improves.
Do your friends and family reflect your financial values? If they don't, how do you find those who do?