I love to read.
Reading as a hobby, however, can tend to get quite expensive especially if you are constantly buying books from Amazon, Barnes and Noble or even from a local used book store. One book leads to a second, and pretty soon you've bought the trilogy.
There are ways that you can make reading a much less expensive past-time. Getting books from your local library, buying books online at a steep discount and borrowing books from friends are all decent options that all have their pros and cons.
As technology changes, so do a lot of the things we've taken for granted for so long – including even reading.
In 2004 Sony released the first e-book reader with an electronic paper or e-ink display. E-ink displays are designed to mimic the look of ordinary ink on paper, reflecting light instead of giving it off like traditional backlit displays. It is easier to read in sunlight, and because the image is stable, it doesn't require a constant refresh like other screens. Many, including myself, believe it gives a more pleasant reading experience versus a backlit display that can tend to be harsh and hard to read in sunlight.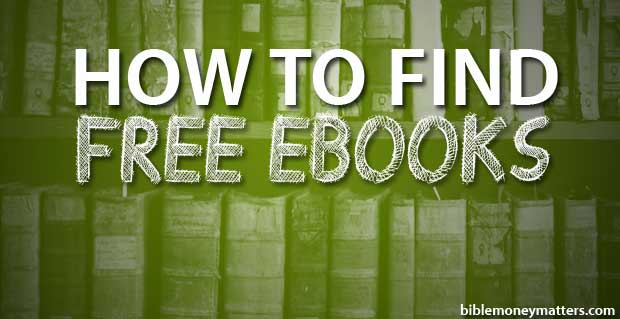 For some time I've been interested in the e-readers like the Amazon Kindle and Barnes and Noble Nook that use the e-ink technology. I decided to wait around for a few years, however, in order to let the technology mature a bit. I also wanted to make sure that the formats were standardized a bit, and that the prices would come down on the readers.
After holding off on buying an e-reader for several years, I took the leap and purchased the Amazon Kindle Keyboard. I have also won a Kindle Fire and a Nexus 7 tablet in blog contests, and love them so far as well (although I still prefer e-ink for reading)!
Here are the Kindle versions currently available, with two prices listed where there is a version with and without special offers:
While I realize buying a Kindle isn't cheaper than just getting all my books at the library, there are ways to find a ton of free reading material for your Kindle (or other e-reader device). Plus, if you want to go cheap you can get a Kindle for as little as $69!
Here's a quick rundown of some sources off free reading material that have made the Kindle that much more affordable for me.
Borrow Books From Others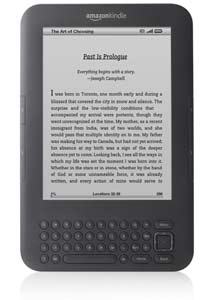 While some of the other e-readers – notably the Nook, allowed you to borrow books that other users had purchased, up until recently Amazon didn't allow this. Amazon has now instituted a book lending program for users of the Kindle where you can lend out books that publishers have allowed lending privileges for. Some newer titles won't allow lending.
There are quite a few sites springing up where you can either lend your books out, or borrow one from someone else. Usually you'll get credits to borrow books by lending your own. When you borrow a book you'll get two weeks to read it before the rights revert back to the book's owner. I've done this several times and it works quite well as I usually finish books within a week or less anyway. Some sites to check out for this:
Get Free Books From Amazon & Other Sources
There are quite a few sources for getting free books for your Kindle, or other e-reader. It should be noted that some of the sources will show you the same public domain titles as you've seen on other sites, while some will show more newer titles or original books.
Borrow E-Books From Your Local Library
A lot of local libraries allow you to check out e-books. Unfortunately sometimes the formats are not compatible with Kindle (depending on the library).
Luckily you can download software and plugins that will convert the files into a Kindle compatible format, so that you can download them to your Kindle. (Many library books also have DRM, which could be problematic depending on what reader you're using. While there are plugins for Calibre that will help you remove that DRM and convert files for Kindle, I won't go into the DRM removal here as it's a bit questionable.)
Amazon recently started offering native support for library lending, probably because many of their competion were already offering this. I've been using it with my local county library since it started earlier this year, and it works great! I just go to the library's website, choose the book I want to check out, then download the Kindle version via Amazon. It's then good for a 2 week lending period, at which time it expires. Easy!
Details about library lending for Kindle/Amazon can be found here: Library Lending.
Here are some software that you can use to find Library books to download both for Kindle and other devices.
Download Free .PDF Ebooks
Another thing I like about the Kindle is that it handles .pdf format documents out of the box. I've downloaded a ton of .pdf ebooks over the past couple of years, and now I'm able to open and read them on the Kindle. Before a lot of them were sitting un-read in a folder on my hard drive. Put all those ebooks to use and download them to your device!
Other Resources
There are a plethora of other resources for finding great Kindle reading material, and getting the most out of your e-reader. Here are a few of the best:
No Shortage Of Reading Material
As you can see from the list above there is no shortage of reading material for owners of the Kindle, or other e-reader devices. While you won't always find a lot of new releases or best sellers, you'll definitely discover a lot of good books you might never have thought to read before. You might also re-discover some of the classics since a lot of them are now public domain. Plus if you sign up for some of the sites or forums above you can also track new release free books that may only be free on Kindle for a limited time as a promotion.
I think the e-reader devices have definitely matured are now ready for prime-time. While the initial cost of the e-reader is definitely higher than buying physical books, over the long run you can still find plenty of frugal or affordable reading options, and ebook versions of books are often cheaper. For me I'm finding that the Kindle is a great way for me to enjoy one of my favorite past-times, reading.
Do you own an e-reader? What do you think of yours – and where do you go to find free or cheaper reading material? Join the discussion in the comments!