Most likely you haven't heard of peer lending yet but it is equally likely that you soon will.
Two companies in the market for online loans are issuing more than $200 million in new loans each month and Lending Club is getting ready to issue stock on the New York Stock Exchange. The revolution in peer lending is opening up a new world for borrowers but the new concept is not without risks.
Know the risks and tools before jumping into the world of online loans and you could join thousands of borrowers that are beating their banks.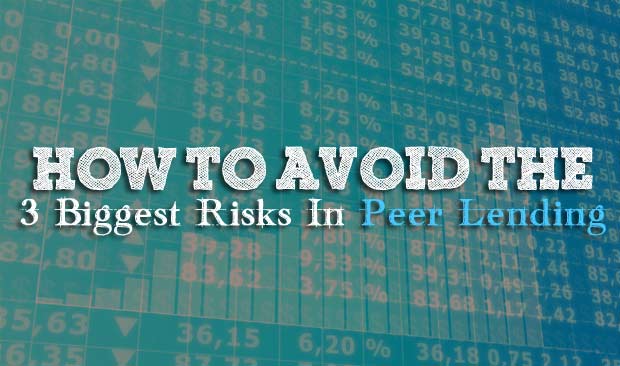 Peer Lending Is Taking The Power From Big Banks
The first peer loans were made on Prosper, one of the two major lending sites, before the financial crisis but the peer lending movement has only just begun to pick up speed. It took the website nearly a decade to originate its first $1 billion in loans. It took the loan platform just six months to fund its second $1 billion in loans this year.
Peer lending is the integration of social networking and traditional lending. Borrowers open an account and fill out an application for up to $35,000 on one of the two lending sites in the United States. Once the application is reviewed, including a credit check, the request is assigned a credit rating and an interest rate.
If the borrower accepts the rate, the loan goes onto the website's online system for investors to review. Individual investors decide which loans they want to fund and how much to invest in each one, as low as $25 for any one loan. Once enough investors have pledged to invest in the loan to reach its requested amount, the funds are released to the borrower's bank account.
Borrowers make monthly payments on the loan directly to the lending websites, which then pass the payments on to the investors. There is actually nothing new about the process. People have been investing in loans for quite some time, but they've always had to go through a bank or a brokerage firm.
Peer lending is taking the banks out of the picture and putting borrowers directly in touch with investors.
We All Hate The Banks, But Is Peer Lending Too Risky?
More than five years after the banks took us to the edge of financial Armageddon, loan officers have yet to loosen credit standards so people can get the money they need. I find it a little ironic that taxpayers like you and me bailed out the banks with hundreds of billions only to see regular people get denied for a few thousand dollars on a home improvement loan.
In five years, when peer lending has moved into other forms of loans like mortgages and student loans, the banks will wonder why they didn't see the writing on the wall.
But peer lending will not fix all our financial problems and it certainly isn't without its own risks. Like any good tool, peer loans can help you do a lot of great things. Many are finding out that, also like any tool, you could get hurt if you don't use it correctly.
Peer Lending Borrower Risk #1: Don't Pass Up The Opportunity To Lower Your Rate
Getting a loan through the peer lending platforms can be very quick, almost too quick. Some loans are reviewed, funded and dispersed to the borrower's bank within four days. Too many borrowers jump into peer loans, and any loan for that matter, without doing a little bit of work on their credit first. This oversight ends up costing them hundreds or even thousands of dollars.
As a borrower, you need to review your credit report and know the credit score factors that are most important to your score before you apply for a loan. The first thing you should do is check your credit report for errors and get them removed. Don't assume that your report is error-free. The Federal Trade Commission (FTC) found that at least 5% of reports contained errors that could result in higher interest rates.
Removing errors from your report is as easy as writing a few letters to the company that put them on the report and one of the three credit bureaus. The process takes a few months but is well worth it when getting a loan.
For example, if you have a clean credit history with no missed payments you might be able to get a rating of AA on Prosper and a rate of 6.75% on a loan. If, on the other hand you have a couple of mistakes on your credit report, you would probably be looking at a rating of a B and a rate of 9% at best.
On a $10,000 loan over 60 months with an A rating, you would end up paying $1,810 in interest and your payments would be about $196.83 a month. That same loan on a B rating and 9% rate would cost you $2,455 in interest and payments of $207 per month. You save $645 just by spending a couple of hours to clean up your credit report. That's an hourly wage anyone would take.
Peer Lending Borrower Risk #2: It's Not Like A Real Loan, So It Won't Hurt My Credit Score
A lot of people are finding out the hard way that this is incorrect. A peer loan is just like any other source of credit. It is reported on your credit report and affects your score. Many mistakenly believe that because the loan is not secured by your house or a car, it is not as important as making regular payments on other loans.
Missing a payment or defaulting on a peer loan can have disastrous affects on your credit score and it may take up to seven years to come off the report. Defaulting on a peer loan can also hurt your chances at getting another peer loan when you need it the most. Many investors look for borrowers that have a history of paying their peer loans and won't lend to those with missed payments.
Peer Lending Borrower Risk #3: Borrowing From Peter And Paul
Peer loans are becoming extremely easy to get. In fact, there is so much investor money pouring into the major loan platforms that many loans are being fully funded within 24 hours. This may be too easy in my opinion and I'm not sure borrowers really think about the decision when it is so easy to take out a loan.
Like any loan, peer loans should not be used for conspicuous spending. I am afraid that the easier peer lending gets, the less people will need to think about their fiscal responsibility. The majority of loans on the peer lending platforms are for debt consolidation and paying off high-interest credit cards. This is a great use of the loans, as long as borrowers do not rush back out to max out those same cards. Without financial discipline, any type of borrowing can lead you astray.
As long as you avoid the major risks, peer lending can be a great source of needed money. As great as the potential is for borrowers, peer lending is opening new opportunities for investors as well. Investors are happy to be helping people out while earning a decent return at the same time. Much like borrowing in peer loans, investing in the new asset class is not without its risks as well. Fortunately, blogs like peerloansonline.com exist to educate borrowers and investors to make your experience in the world of peer lending a success.
Peer Lending Sites To Check Out For Getting A Loan (Or To Invest)