If you've been in your house a few years, you may notice that its original luster is wearing.
When you first buy a house, the previous owners will likely have spent a lot of time and energy making the house look as appealing as possible.
Just a few years after living in the house, however, you'll likely find the time has come to make improvements and bump up the home's visual appeal.
You don't have to spend a lot of money making your home look spic and span and real-estate-listing ready (even if you have no intention of selling your home).
In fact, there are several low-cost ways that you can make your home look like it did when you first bought it.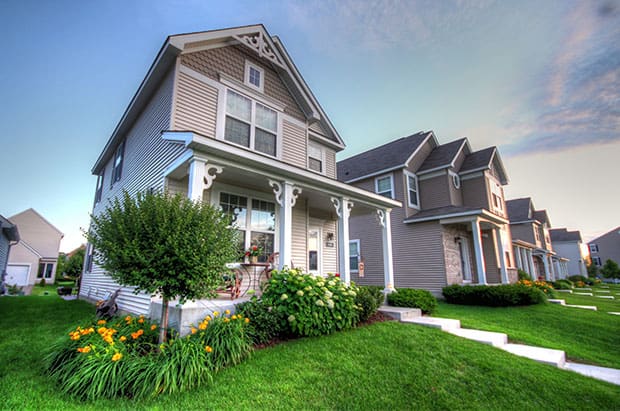 Declutter Your Home
You don't realize how unattractive clutter can make your home until you remove the clutter.
Immediately, your space becomes brighter, more attractive, and feels lighter. One of the simplest ways you can improve the look of your home is to simply declutter. You might even be able to make a little money with your extra stuff!
Wash The Walls
If you haven't washed the walls, that may be an easy (and free) first step to improve the interior of your home.
I noticed certain areas of our walls, usually on corners, about shin high that were much darker than the rest of the wall. I wiped them down, and the walls looked much better.
I later found that they were in spots where our cat would rub his face on the corner.
Paint With Neutral Colors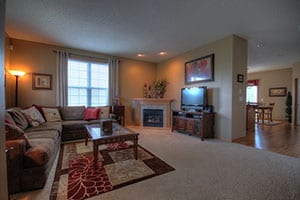 If washing the walls doesn't improve the look of your home as much as you would like, consider a fresh coat of paint. However, if you're going to go through the hassle of painting your walls to improve your interior, why not choose neutral colors?
Often you don't know when you'll move; sometimes you unexpectedly have to move due to a job loss or family illness. If you choose neutral colors, you will likely be helping yourself when it's time to sell.
My friend recently tried to sell her house, and doing so took her much longer than expected. Although her house looked nice inside, I can't help but wonder if the electric blue walls she had throughout the home discouraged potential buyers.
Clean Up The Landscaping
In as little as a year or two, without regular attention, your landscaping can look overrun. Bushes become too big for the yard, trees have overhanging branches that need to be trimmed.
Improve the curb appeal of your home by trimming bushes, taking care of dead leaves, and putting down new rocks or grass.
Power Wash
Likewise, you don't notice how grimy your exterior is until you clean it.
Borrow or rent a power washer to remove the built-up grime from your sidewalks and cement porches, the exterior walls of your home, and your deck.
You'll be shocked how much dirt you remove and how much better your home looks after you're done. Maintaining your home by doing things like washing it can greatly add to it's appeal.
Replace Outdoor Welcome Mats
If you have outdoor welcome mats, they're subject to wind, rain, snow and sun damage.
Under these circumstances, they turn shabby rather quickly, so make sure to replace them at least once a year. Your home will look that much more inviting.
Paint Kitchen Cabinets And Bathroom Cabinets
Are your cabinets from the 80s?
If so, you can improve them for a little cash and a lot of elbow grease by painting them yourself.
We have blond kitchen cabinets that are so old, the paint has worn completely through in some places. This winter when it's cooler, we plan to sand and repaint them. Doing so will vastly improve the look of our kitchen.
If you're repainting the cabinets, don't forget to add stylish handles and knobs to complete the look.
Update Light Fixtures
Light fixtures can make a room look dated. Both of our bathrooms have dressing room type lighting strips, which I hate. We also plan to replace these.
We'll buy the fixtures ourselves and hire an electrician to actually replace them.
If your home is looking a little worn and dated, these low-cost improvements can give it a whole new look.
What other frugal home improvements do you recommend to improve the look of your home?