YAY, It's Christmas! A time of family, joy, singing, and love that also happens to boost the US economy up and bring many retailers back into the black for the year. However, it is also a time when you will need more money than usual to buy gifts, hold parties, and travel to visit loved ones.
There are many great ways to make some extra cash during the holidays; here are five wallet fattening ideas that I have personally had success with: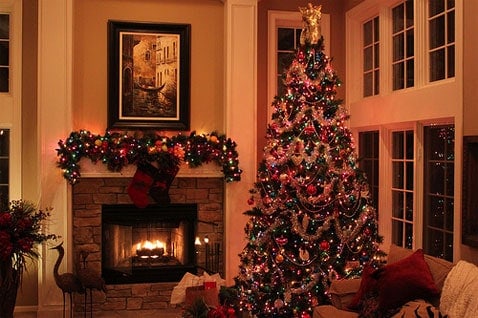 1.) Take a Holiday Retail Job
Starting in late October, many retailers begin looking for holiday help to accommodate the dramatically increased flow of customers through their store(s). Some of the bigger stores like Best Buy, Target, and Macy's hire up to 50 extra employees for this time of extra shoppers and increased commerce. Although many of these jobs pay minimum wage, it is still a great way to put a few hundred extra dollars in your wallet per week, which can more than pay for your holiday shopping and planned festivities.
2.) Baking, Cooking, and Crafts
In my household, it is a treasured tradition for my family to bake Christmas cookies, make wreathes and garland, and put up the Christmas lights outside. And while we thoroughly enjoy this time together, many people do not take pleasure in these jobs, viewing them as unnecessary work and extra labor that they normally would not need to expend energy on. If you enjoy these things, why not market them to folks around your neck of the woods? You can set up a baking and craft party, inviting the entire neighborhood into your home to sample and purchase your wares. Offer them coupons in the mail for deals at your party such as buy-one-get-one free and money off purchases of a certain amount. As part of this business venture, you can also offer your services to put up exterior lights and decorations for a small fee, which can be especially attractive to elderly friends.
3.) T-Shirts, Totes, and Mugs
For those who are handy with an iron or a paint brush, selling homemade t-shirts is a great way to earn some extra cash for the holidays. First, purchase a load of plain white t-shirts in bulk, which you can find at wholesale prices in many stores or online. You can then find many great iron-on prints online, sure to appeal to many folks in your neighborhood and in your family. Iron the prints on and voila: homemade t-shirts that you can re-sell for profit. The same strategy can also be employed for homemade totes, mugs, sweatshirts, or anything else that you can buy in bulk and modify. Once again, offer coupons for exclusive deals and savings on your awesome homemade creations.
4.) Letters from Santa
There is nothing that lights up a child's face during the holiday season more than receiving a hand written letter from jolly ol' Saint Nick. All it will take on your part is a bit of calligraphy skill and a small investment into some holiday themed card stock. Then, let all the parents in your neighborhood know what you are doing, and offer your services to write personalized letters to children from "Santa" using information the parents give you. Their children will be so excited that you will gain hero status among your neighbors for such an intuitive and exciting idea.
5.) Gift Wrapping
Nobody likes gift wrapping, and if they do it is simply because they do not have to do it that often. Offering your services in gift wrapping expertise for a small fee is an easy way to make some bucks over the holidays. And if you're not good at gift wrapping, there are many sites online with step-by step instructions on how to wrap up any size box or package and make it look awesome. Marketing this will be as easy as making up a flier and dropping it off in mailboxes and at local businesses. Including coupons in the flier is a great way to get your foot in the door with even the most frugal Scrooge in your target audience.
About The Writer: Cynthia Waverly works as a writer for several websites specializing in areas from motherhood to coupons. She enjoys the little things in life and loves to spread cheer not only during the holidays, but year round.