A mortgage refinance can be an intimidating process. But it doesn't have to be if you understand and avoid common pitfalls that homeowners should all be aware of.
Though there are many reasons to consider refinancing, the goal with almost every mortgage refinance is the same: trade your current loan for a new one that helps to reduce your rate and build equity faster.
Here are the typical mistakes that are made in today's refinance market.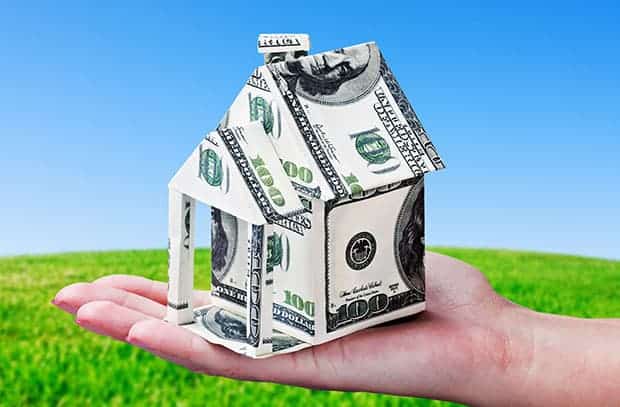 1. Failing To Do Your Homework
One of the initial steps in determining whether to refinance is understanding your loan-to-value ratio. To make the best estimate of LTV, homeowners should first get an idea of how much their home is worth.
Nowadays, through websites like Zillow, consumers can quickly ballpark the value of their home. Though the accuracy is oft-debated, tools like these give you a starting point for considering a refinance.
To drill down the price of your home more accurately, talk to a real estate agent as a final measure before getting home appraised.
Knowing your credit score is another key piece of information to arm yourself with before refinancing. Not only is it easy to do, it's also free. Every person is entitled to a free credit report once a year from the three major credit bureaus: Experian, TransUnion and Equifax.
Not only is it good financial practice, knowing your own credit history can pay off when you refinance. A one-point credit score increase – from 679 to 680 – can reduce your mortgage fees by one point. That equals $1000 for each $100,000 financed.
Your credit report might also contain errors. According to the Federal Trade Commission, 20-percent of credit reports contain wrong information. Being aware of these errors and having them removed from your credit history can dramatically impact your credit score, and thus your mortgage payment.
2. Not Understanding Your Loan-To-Value Ratio
Your loan-to-value ratio is defined as the mortgage loan balance divided by the home's value. As an example, a homeowner with a $200,000 mortgage loan balance and a home value of $250,000 has a loan-to-value (LTV) ratio of 80%.
Understanding the current LTV on your home allows you to pursue the right mortgage options for your situation.
Higher LTV's do not disqualify you from refinancing, but likely mean mortgage insurance will be imposed on your loan. If your LTV is high, a few options to consider are the Home Affordable Refinance Program (HARP), or the FHA Streamline Refinance program.
HARP loans are available to homeowners with existing mortgages backed by Fannie Mae or Freddie Mac, and allows homeowners with very little equity – or high LTV ratios – to refinance.
The FHA Streamline program is available to homeowners with existing FHA mortgages. But it's guidelines do not require an appraisal, so loans with any LTV, high or low, can be refinanced.
3. Failing To Comparison Shop
One of the biggest blunders most mortgage applicants make is not shopping around for multiple loan quotes. This especially applies to homeowners looking to refinance their current mortgage, who decide to continue working with their current lender instead of getting quotes from multiple sources.
Mortgage shoppers concerned about the effects of multiple "hard pulls" on their credit need not worry. Credit bureaus understand – and account for – consumers shopping around.
"Looking for a mortgage, auto or student loan may cause multiple lenders to request a credit report, even though the consumer is looking for only one loan," says Can Artali, principal scientist at FICO. "To address this, FICO scores ignore mortgage, auto and student loan inquiries made in the 30 days prior to scoring. So, if the consumer finds a loan within 30 days, the inquiries won't affect the FICO score while the consumer is rate-shopping."
Refinancers can save tens of thousands by shaving an eighth or quarter of a percent off their interest rate. Though consumers might think the ease of working with their existing lender is worthwhile, shopping around can reap significant savings. Not to mention, all documentation and other fees still apply whether you're refinancing with the same lender or a new one.
4. Failing To Rate Lock
Mortgage rates have been on the rise since the last Fed meeting, and further impacted by the results of the election. In fact, mortgage rates change often. Being aware of this as a mortgage shopper is imperative.
Borrowers can protect themselves from rate fluctuations by locking in the rate being offered by a lender. This ensures the rate the lender is offering is guaranteed for a period of time.
Typically, a rate lock on a refinance loan is 30 days. Locking in a rate means you are not at the mercy of the mortgage market, which can rise and dramatically increase the cost of your loan.
5. Starting Another 30-Year Term
One huge issue homeowners might overlook is what loan term they refinance into. Even if mortgage rates are lower than when you first bought your home, refinancing to another full, 30-year term means you'll be paying off interest for longer than if you kept your original loan.
Refinancing to another 30-year mortgage is essentially starting back at square one. Instead, homeowners who are at least a few years into their original loan term should move to a 20- or 25-year loan, to avoid paying thousands more in interest.
If you reduce your mortgage term by five years, the financial windfall is significant. For a $200,000 mortgage at 5 percent, you could save over $35,000 in interest by moving to a 25-year loan from a 30-year.
This post was written by Melissa McAllister for TheMortgageReports.com