No matter your political affiliation, you were probably irritated by this election season.
Most of America waited on bated breath to see who would become the next commander in chief. Democrats feared the worst if Trump became president, and Republicans feared a Clinton victory.
Now that we know Trump will become the next president, many people are contented, while others are either quietly grumbling, protesting, or pondering a move to Canada.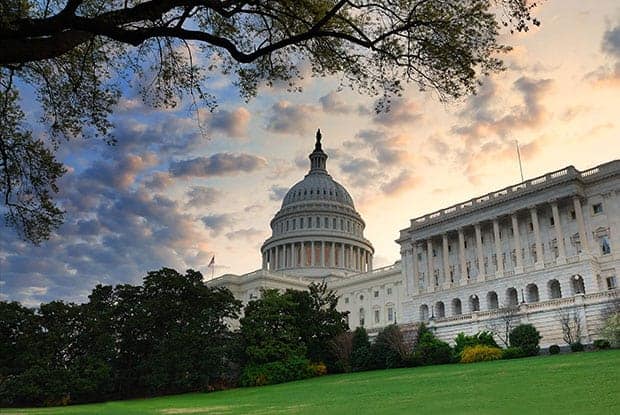 What's done is done. Trump is elected, and it's now time for all of us to take a step back and look at the fear that dominated this political election cycle. Each party worried about the repercussions, including financially, if the other candidate took office.
While politics can be frightening, I think part of our fear stems from how unprepared we as Americans now are to be self-sufficient. We spend all of our income and then some. We have no reserve to fall back on. That alone leads to fear.
Learning From Previous Generations
Generations of Americans have been much more self-sufficient than we are because they had to. There was no store to stop by to buy ingredients to make tonight's dinner. There weren't fresh vegetable shipped in from all around the world. People had to make their own meals and produce their own food. Money was not plentiful, so resourcefulness was required.
We can learn a great deal by learning from early generations.
Avoid Debt
Clara, who was the star of Cooking with Clara, said that she and her family were able to survive the Great Depression much better than their neighbors because her family owned their house outright and did not have debt.
By being resourceful and growing a very large garden, they were able to have enough food to eat. Because they owned their home and didn't have debt, they could survive on very little. How many of us can say that today?
Have Ample Food Storage
Look in your refrigerator and freezer right now. If something happened and you were unable to buy groceries for two weeks, either because of a catastrophe or because you suddenly didn't have the money, would you be able to survive? Previous generations routinely put up food to last them through the long winter months, but we no longer do that. Instead, we depend on going to the store every few days and buying what we need.
All it takes is one snowstorm for the shelves to clear. If you're not prepared, you'll have a much more difficult time. Our family likes to stock up during sales and fill the freezers and pantry. If worse came to worse, we have at least a week of food. After that, we'd still have food, but it wouldn't be as well rounded as I'd like.
Savings
For much of the last half of the twentieth century, Americans saved their money. Now? Not so much.
"From the end of the Second World War until the early 1980s, the personal saving rate—personal saving expressed as a percentage of disposable income—gradually trended up. . .The picture was that of a fairly steady rise in the personal saving rate, from about 7-1/2 percent in the early 1950s to around 10-1/2 percent in the early 1980s. Since that time, however, the household saving rate has declined precipitously, and in the last couple of years, it has averaged only about 1-1/2 percent" (Federal Reserve).
If we want to feel more secure and better able to handle any political turbulence, we must look to our ancestors and begin to practice self-sufficiency again.
The idea that we can live on the edge financially without repercussions is a dangerous one. In many ways, it's up to us to create our own financial security, regardless of which party assumes office.
How financially self-sufficient are you? What steps do you take to become self-sufficient?