Ten years ago, when my husband and I only had one child, we ate out. . .a lot. Every Friday night we ate out, but dining out two or three other times during the week was not unusual.
We spent hundreds of dollars every month at restaurants.
Our experience was not unique. According to the Bureau of Labor Statistics, in 2015, the average American household spent $3,008 on restaurant meals and takeout, compared to $3,971 on groceries. But in 2018, the average amount spent on restaurants and takeout jumped $451 to $3,459" (BLS.gov)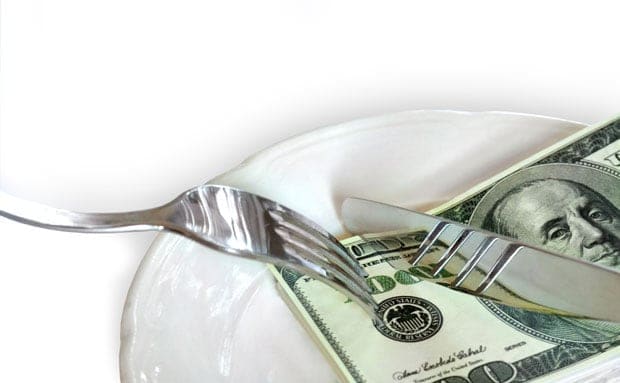 Nowadays, we have three children with growing appetites. Taking the entire family out to eat can easily run us $75 to $100, depending on the restaurant. So, we rarely eat out. Usually, we eat out less than a handful of times per year.
If you're trying, like us, to keep more money in your wallet and slay the dining-out dragon, here are some ideas that may help you:
Prepare Food Ahead Of Time
I know what it's like to come home from work drained. Who wants to cook? Or maybe you have to run the kids to an extracurricular activity, and you only have a small window to eat dinner. Rather than relying on restaurants or fast food, take the time to prepare some food ahead of time.
On the weekend, prep all of the ingredients that you'll need for your meals so you can easily get dinner on the table during the weeknight. Or, make two or three meals on Sunday that you can simply reheat on busy weeknights. (One of my favorite chefs who creates recipes for just this purpose is Robin Miller from The Food Network's Quick Fix Meals.) Another idea is to make double of any meal that you cook; eat one that night and pop the other one in the freezer. Then, you'll have your own fast food in the freezer. Simply pull out a meal to defrost in the morning, and cook it up at night.
Make Meal Time Easy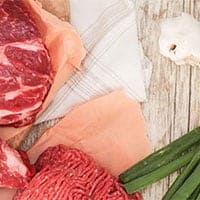 Weeknight meals don't have to be complicated. Pick simple meals for busy weeknights. Bacon, eggs, and toast (our favorite dinner—breakfast for dinner), come together quickly.
Hearty salads don't take long to prepare if you have the ingredients prepped ahead of time. Grilled cheese or homemade burritos can be made quickly in a pinch.
For inspiration, check out one of my favorite cookbooks, The Weeknight Dinner Cookbook. Online, you can find great recipes on Food Network—try 30 Minute Dinner Recipes.
Buy Some Convenience Foods
Even with the best-laid plans of making meals ahead and trying to make quick meals, you may still find yourself empty-handed some nights. For nights like these, you'll want to have some convenience foods in your pantry and freezer. Yes, convenience meals cost more, but you're still saving money compared to what you'd pay to eat out.
Buy Some Comfort Foods
Many times, years ago, I wanted to eat out because I was tired and stressed. I wanted comfort foods. We all have days like this. Rather than turning to dine out, create or buy your own comfort food. One of our favorites is Chicken Pot Pie, but I also buy frozen egg rolls for my kids when they're craving Chinese. True, these aren't the healthiest foods, but some days we just "need" comfort foods. If you allow a time and place for these foods at home, you'll be more easily able to resist the desire to eat out.
How many times a week do you eat out? How do you combat the desire to eat out more frequently?