I was reading the blogs in my reader this morning when I came upon two similar posts.  The original one by My Two Dollars talked about how some readers had asked to see what David's home office looks like.  He complied by posting pictures showing his very neat desk, big beautiful monitor and beautiful mountain view out of his window.  I'm jealous of that view since my home office is in our basement.
Jim at Bargaineering read the post and decided to share some pictures of his office setup as well.  His desk was slightly messier, and a more "lived-in" look.  He also had several monitors on his desk.  I'm jealous, I want a multi-monitor setup!
Here are the links to their posts:
Pictures of My Home Office
I thought it was kind of a fun exercise, so I decided to participate.  So here it is, my basement home office in all it's glory!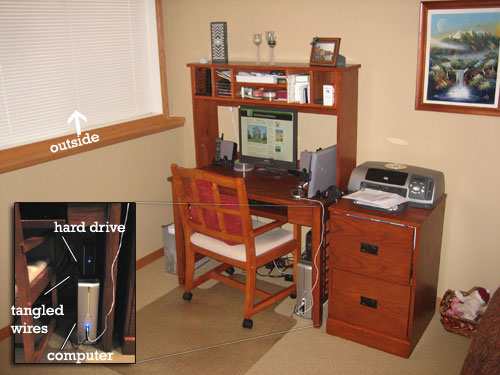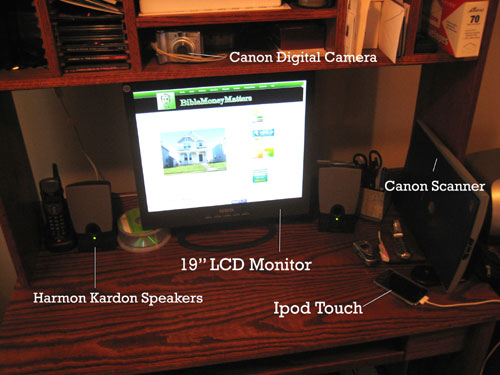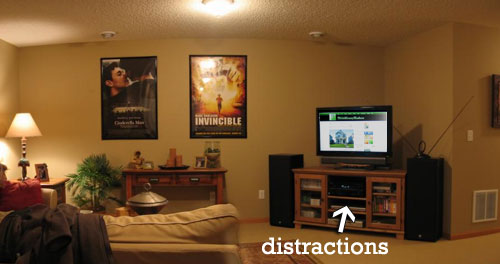 Since my home office also happens to be in our home theater/entertainment room I have plenty of distractions available to me.  If I'm set on not being productive there is a home theater, an Xbox 360 that i can spend hours doing nothing on.   It's a little dangerous.
What does your home office look like?  Take a couple of pictures, post about it and leave us a link!
Last Edited:

23rd January 2009
Related Posts