I recently was unfortunate enough to have some personal items stolen from my car, including a GPS and digital camera. I had only recently purchased the GPS, and digital cameras aren't cheap to replace.
I called my homeowner's insurance to see if they would cover the replacement cost, but my deductible was too high and I didn't have a rider for any of the items (If you have some big ticket items, you might consider adding a rider. Things like Digital SLR cameras, etc). I called my auto insurance, but they only covered items attached to the car itself, like a car radio or in-dash GPS.
Credit Card Member Benefits Sometimes Cover Theft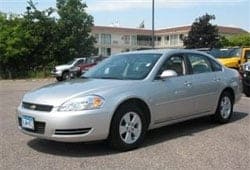 Then I got a notice in the mail for the Chase Rewards Mastercard that we have explaining the benefits of using their credit card. One of the benefits stuck out for me, because it was closely related to my situation. It was retail purchase protection:
Retail purchase protection
Protects most purchases made on your card against theft, fire and accidental breakage of up to $500 for up to 90 days from the date of purchase.
I quickly checked to see if I had purchased the GPS with my credit card, or if I had just used the debit card. I HAD used the credit card!
I then checked when the purchase had been made and found it was 89 days ago. So it was within that 90 day window!
Then I looked at the fine print for the purchase protection. There were a few more criteria I had to meet, but the biggies were:
File a police report on the theft within 48 hours, and send in a copy
Send in a copy of your purchase receipt
The item could not have been stolen from an automobile
So my hopes of getting reimbursed for my stolen items were dashed because of the last criteria – the items could not have been stolen from a car. Mine were taken from my car.
It's still nice to know for future reference that I may be covered if I have stuff stolen again. Here's a list of some of the other protections that are available when I use my card:
Price protection
If you buy something with your card and then see it advertised in print for less within 60 days, you will receive a refund for the difference up to $250. (Excludes internet purchases and certain items.)

$0 liability for unauthorized purchases, online or off
Complete protection against the unauthorized use of account.

Extended warranty
Coverage duplicates the terms of the U.S. manufacturer or store warranties of one year or less up to a maximum of 12 months on most items you purchase and is limited to the lesser of the amount charged to your card or $10,000. ( I may need to use this for my Xbox if it dies… Again!)

Trip cancellation/trip interruption coverage
If you are prevented from taking or continuing a trip you billed to your account, you are eligible to receive up to $1,500 in Trip cancellation/trip interruption coverage

Lost luggage coverage
You are eligible for up to $3,000 in lost luggage coverage for you and your dependents when you charge your entire common carrier fare to your card. This benefit covers permanently lost, stolen or damaged baggage or personal articles checked with a common carrier. (hopefully i won't need to use this on our cruise to Europe this coming week)

Roadside assistance
If your car breaks down, help is just a phone call away.

Car rental insurance
Provides up to $50,000 in secondary coverage against collision or theft when you reserve and charge your car rental to your card and decline the car rental company's collision, loss/damage waiver insurance.
So break out that terms of service folder for your credit card, and see what extra benefits you might have available to you. Those extra coverages just might come in handy! Don't wait to check until it's too late!
Have you ever used the extra protections that your credit card gives to you? Do things like those extra coverages factor into which card you sign up for? Do you think it is worth using a credit card just for some of those perks? Leave a comment and let us know!