One thing that none of us ever wants to deal with is having our identity stolen. No matter how your identity gets stolen, it is one of the biggest invasions of your privacy to have someone besmirch your good name and trash your credit by making unauthorized purchases, getting fraudulent loans and doing whatever they want with your credit cards, and other personal information.
Because of the rise of social media, and the internet, having your identity stolen has become easier than ever. Last year the number of victims of identity theft rose 12 percent!
The 2010 Identity Fraud Survey Report – released today by Javelin Strategy & Research – found that the number of identity fraud victims in the United States increased 12 percent to 11.1 million adults in 2009, while the total annual fraud amount increased by 12.5 percent to $54 billion
So your chances of having your identity stolen are better than they have ever been – so you need to be ready in case the worst happens to you. Today I want to go over the things you can do if it happens to you.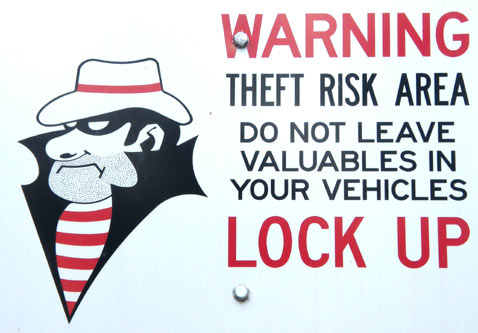 Things You Can Do To Prevent Identity Theft
There are a lot of things you can do to prevent identity theft before it happens.
Don't leave printed personal and financial information lying around where people can find it: A good deal of people who's identities are stolen have it stolen by someone they know who had access to their personal paper lying on their desk, or around the home. Make sure your personal documents are put away and secure.
Shred credit card offers before tossing them: If you get a credit card offer in the mail shred it with a cross-cut shredder before throwing it in the trash. Otherwise people can dig through your trash and apply for credit in your name. Another tip – only put your garbage can out shortly before the garbage truck arrives.
Review your credit card and bank statements: Make sure you review all your credit card and bank account statements for irregular activity.
Check your credit report regularly for any strange activity: Make sure to check your credit report regularly via annualcreditreport.com where you can get a free credit report from each of the credit bureaus every year. I like to stagger my free credit report requests out every 4 months. If you prefer to get more regular updates on your credit, you can sign up with one of the three credit bureaus to receive more frequent updates.
Don't give your your Social Security number unless absolutely necessary: There are times when companies or individuals ask for your social security number when they don't really need it. Decline to give it unless necessary.
Secure your computer: Make sure you have anti-virus software installed, that you have a firewall running, and that you're careful about what emails you open and links you click on. If you get rid of your computer, make sure to completely erase any personal information first.
Sign up for a credit monitoring service: Pay for a credit monitoring service like Lifelock to help you be proactive about protecting your credit. A free alternative is Credit Sesame where they have free identity theft insurance.

What To Do When Your Identity Is Stolen
Once you've discovered strange activity, accounts you didn't open on your credit report, or other inconsistencies, it's time to take action. Here are some steps you need to take.
Contact The 3 Credit Bureaus
One of the first things you should do is to contact the 3 credit agencies, and ask them to put a fraud alert on your account. Also, ask to add a victim's statement to each of your credit bureau reports asking creditors to call you personally to verify all credit applications made in your name.
Change All Account Passwords, Get New Account Numbers If Necessary
Once you've found that your information has been compromised, you'll want to go and make some immediate changes to the passwords on all of your important accounts. Change all of your online credit, savings, checking and other accounts. If you have cards that may have been compromised, change the PIN number for the account and/or get new account numbers and cards altogether.
Think someone is using your driver's license in their identity theft? Go to the DMV and get a new license and license number.
You can even contact the Social Security Administration at 800-772-1213 to get a new SSN.
Report The Crime
Report the identity theft to the FTC at (877) 438-4338. Fill out the ID Theft Affadavit a the FTC's Web site. make copies and send to creditors. The agency also has an online complaint form.While federal investigators will sometimes only be able to pursue larger, more sophisticated fraud cases, they do monitor identity theft crimes of all levels in the hopes of discovering patterns and breaking up larger rings.
Report the identity theft to local police department, and give them as much information as you can so that it can be investigated. Give the officers a copy of your ID Theft Affadavit, and ask that it be incorporated into the police report.
Get a copy of the police report that is filled out so that you can give it to creditors and others as proof that the crime has occurred.
Contact Your Creditors
You will also want to contact your current creditors to let them know that your identity has been stolen. If you've found fraudulent transactions on your account, document them and bring them to your creditor's attention so you won't be liable to pay them.
If there are accounts that were opened in your name but are not yours, contact them to close the account, and send them a complaint in writing. You can also send them a copy of your ID Theft Affadavit and police report as proof of the identity theft.
Deal With Debt Collections
If you start receiving collections notices on debts that you did not incur, DON'T pay them. Instead, send a written notice that you didn't create the debt, and ask that they send you written validation of the debt. When they do, send them written notice back that you are not liable for the debts and include copies of your ID Theft Affadavit and police report so they know it is legitimate. Also ask them to confirm in writing that you are not liable for the debts, and that the account will be closed.
Conclusion
Having your identity stolen is never fun, and if it happens to you it could really take over your life for a while until things are resolved. If you remember to do everything mentioned above, however, you can help to minimize the damage done, and make sure you aren't held liable for debts that you didn't incur.
Do you have any suggestions of your own, or ID theft horror stories to share with everyone else? Tell us about it in the comments!