As you read this its a pretty good bet we're somewhere over the Atlantic Ocean, on our way to Amsterdam, and then on to Barcelona for our 12 day Mediterranean Cruise.
As we were packing our bags last night, our little Shih-Tzu "Nala" decided that she wanted to come with us. She hopped up into my half packed bag and looked at me like she was saying "please take me with!".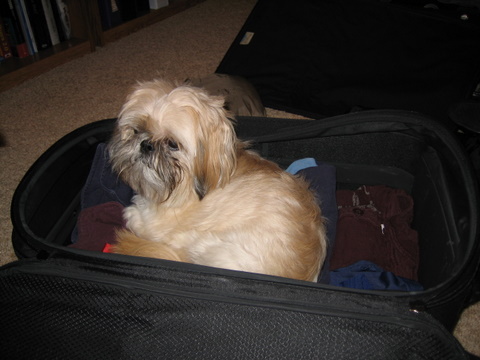 Sorry Nala, there's not enough room! We'll be back soon!