Over the last few months I've been added several staff writers to the Bible Money Matters site. The reason? I want to vary the content, bring in some different viewpoints, and make things interesting for the readers. I have a vision of making this site one of the go-to places in the blogosphere for Christian financial wisdom, but I definitely want things to be interesting.
Over the past few months we've added several staff writers to the site who I believe have made great contributions. Craig Ford has been with us for several months now and has written almost 40 articles on a variety of topics. Craig is truly one of the hardest working writers out there. We've also added the two Jasons within the pat few months – Jason Price and Jason Topp. Jason Price has written over 30 posts now on a wide ranging set of topics – everything from laptop warranties to family money topics. He has great writing, and I always enjoy reading his stuff. Jason Topp just joined the team a month or so ago and has written 6 great articles for us, many of them focusing on one of Jason's specialties – retirement topics. He's doing awesome!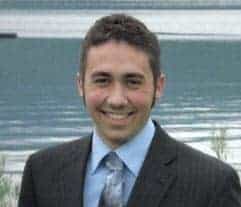 Today I want to announce that once again we're adding another staff writer. John Frainee of TheChristianDollar.com has agreed to write several articles per month for us. I discovered John when he was blogging on his previous site a while back, and rediscovered him when he launched his great new Christian personal finance site, The Christian Dollar. I was impressed with his writing on that site, and after he submitted a couple of guest posts, I asked him to come on board. (Read his first post here)
A little about John's philosophy from his about page:
My site is dedicated to those serious about getting their personal finances on the right track. Perhaps you're just starting, attempting to attack your mounting debt. Or maybe you've been financially blessed for decades, searching for ways to tweak your skills. Either way, this is about getting your financial life in order so you can be a blessing to those around you.
John enjoys spending time with his wife and two crazy cats, as well as reading and writing everything finance. He has a Bachelor's Degree in Christian Counseling.
Please welcome John as he joins the team and begins writing with his first official article as a staff writer later this morning. Welcome John!