One of my goals for Bible Money Matters over the past year has been to make it one of the go-to places in the blogosphere for Christian finance thought. I wanted to write great personal finance commentary, as well as hosting some of the best Christian personal finance writers from all over.
Over the past few months we've added two staff writers to the site who I believe have both made great contributions. Jason Mitchener has been writing Sunday devotionals off and on for almost the past year. He has truly touched my heart with his insights. Craig Ford came on board a couple of months ago and his writing has been top-notch, and his perspective as a missionary in the developing world has been especially valuable. My thanks go out to them both.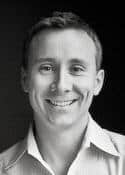 Today I am announcing the addition of another staff writer to the site, Jason Price of One Money Design. I've been reading Jason's writing over the past few months and he is truly one of the better up and coming Christian personal finance writers I've encountered. He is dedicated to being a light for Christ, and to helping others better their financial situations, as well as improving his own. I believe he'll do a great job of that here on Bible Money Matters, in addition to his own great site.
In Jason's own words, here is why he became involved in the blogging about money from a biblical perspective:
Several years ago I was sitting in a church listening to the announcements at the end of service. One of the announcements was calling for those interested in Biblical financial counseling, to be trained to help people with their finances for the church.

When the announcement was made, I remember my wife giving me a soft elbow which meant she thought it was the perfect way for me to participate and use some of my talents.

I think the reason why she knew that financial coaching would eventually be my mission, helping people manage money wisely for everyday life, is because I've always had a strong desire to learn about personal finance, manage money well, get out of debt and become financially independent.

Fast forward, I'm now volunteering and working with people to help them apply practical ideas, tools, and Biblical principles to managing money. By no means am I living in a perfect financial situation today, or am I an expert, but I've found great joy in working with others in this challenging area of life.

I've also found I learn as much as the coaching participants. No matter the situation, I'm usually asked a question I can't answer, but I see it as an opportunity to find the answer and help us both grow.

I find great reward in helping others in this challenging area of life. My personal finance situation is far from perfect, but I am a committed traveler on the journey to financial peace and freedom. Through coaching and blogging, I hope to help people further their journey.
You'll find Jason's posts are an extension of him, what he's learned and is learning about personal finance, and areas covered in his financial coaching.
If Jason isn't coaching or blogging, you'll find him spending time with his wife and two children and following soccer (Sorry, I'm a football and baseball guy Jason!). If you want to get his free money management tips and help in putting your personal finances in order, follow him through One Money Design.
Please welcome Jason to Bible Money Matters, and stay tuned for his first regular post later this morning!
To read posts by all of our staff writers, check out our archive page here.