Father's day is here again, and for most dads it will probably come and go with a card, a phone call, and maybe a bad tie. I admit that i do the same thing most years.
This year I thought I'd do something a little different. I thought I'd write a post about my father. (That's dad below, playing Kubb)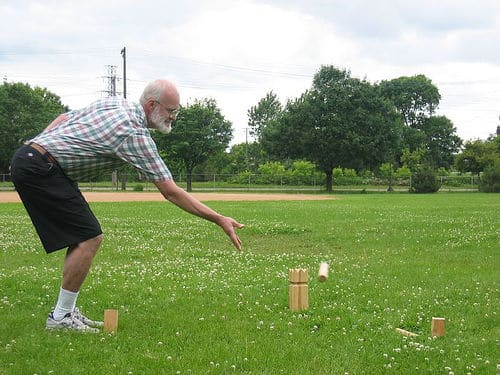 My Father
My father is Mark L. Anderson, born in Minneapolis, MN just over 74 years ago. He was born on Christmas Eve, so he's always been a bit short-changed when it comes to gifts. After all – since his birthday is on Christmas, why not just combine gifts into one big Christmas/birthday gift?
Despite being short-changed, I've never heard him complain. My father isn't one to complain.
Growing up with my father I don't think I appreciated how lucky I was that he was so involved in our lives. Looking back I realize just how many of my school friends lived in households torn apart by divorce, or who just had absentee fathers in general. Their fathers never had enough time for them. With my father, that wasn't a problem. He was always there for us. He went bike riding with us, took us camping, worked on our music lessons with us, and played basketball at the backyard hoop. The more I look back, the more I realize just how involved dad was.
For I have chosen him, so that he will direct his children and his household after him to keep the way of the Lord by doing what is right and just, so that the Lord will bring about for Abraham what he has promised him. – Genesis 18:19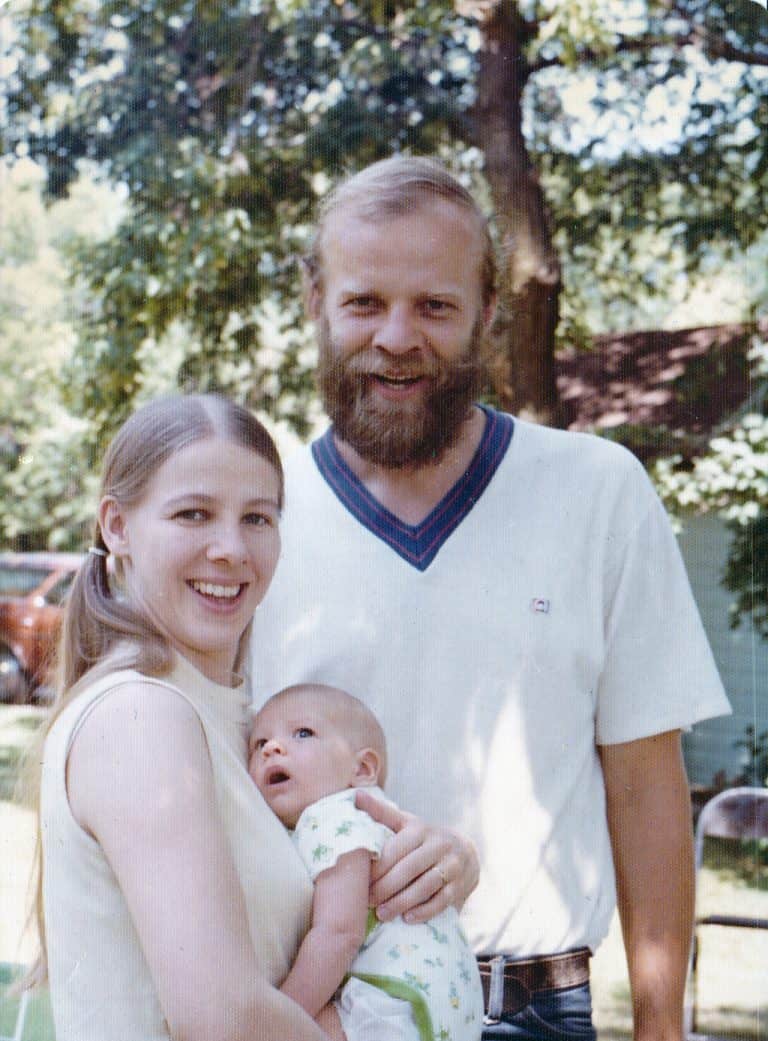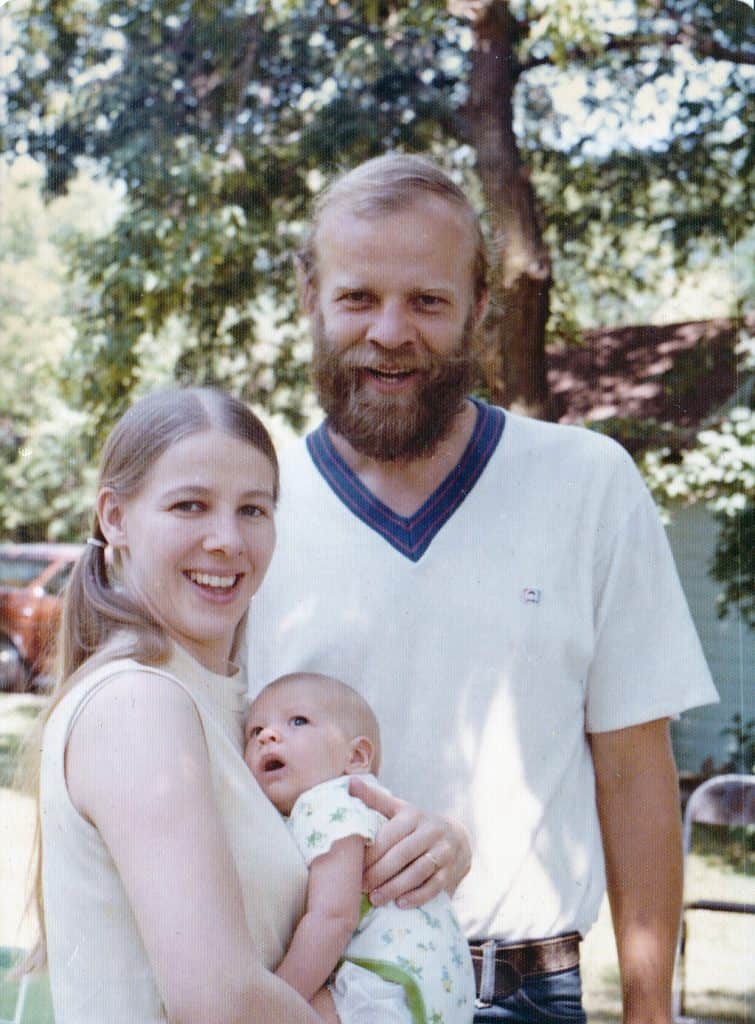 My dad (along with my mother) gave my brothers and I so many gifts as well. He gave us the gift of music by showing his example and by insisting that we practice our instruments. He gave us the gift of a secure home, both emotionally and financially – we never felt ill at ease. He gave us the gift of a good work ethic, always working hard at whatever job he was at. He gave us the gift of compassion, through his example working at a local food shelf. The list goes on and on.
Another thing my father gave me was a strong faith. Through good times and bad he always prayed with us, and when the going got tough, he never wavered in his faith. I remember him getting up early most mornings to go into his office and do his bible study. That has always stuck with me. Years later he introduced me to Bible Study Fellowship through a friend of his who invited me to attend. That had the effect of strengthening my faith.
Finally, he's been a pillar of strength in the midst of a Parkinson's Disease diagnosis. He has never once complained about what having this disease has meant to him personally, and has continued to be positive and an example for his sons.
So on this father's day, I just want to say thank you to my father.
Thank you for always being there for us.
Thank you for being loving and kind, and understanding when you needed to be.
Thank you for displaying your strong faith for all of us boys to see.
Thank you for being a model of what a father should be.
Thank you dad.
A Dad Is…
I thought I'd end this post with a father's day poem that I found online. It fits my father to a T.
A Dad is a person
who is loving and kind,
And often he knows
what you have on your mind.
He's someone who listens,
suggests, and defends.
A dad can be one
of your very best friends!
He's proud of your triumphs,
but when things go wrong,
A dad can be patient
and helpful and strong
In all that you do,
a dad's love plays a part.
There's always a place for him
deep in your heart.
And each year that passes,
you're even more glad,
More grateful and proud
just to call him your dad!
Thank you, Dad…
for listening and caring,
for giving and sharing,
but, especially, for just being you!
Happy Father's Day
This post was originally published a couple of years ago, but I'm still thankful for my father, and all he has done for me and thought I'd republish it today. Thanks dad!