In the past couple of years I have had several products that I purchased fail, have problems or otherwise meet their early demise. Here are my products that had issues:
Xbox 360 – hardware failure
Canon Digital Camera – memory reader failure
Canon Digital Camera (Again) – imaging chip failure
New 32″ Insignia LCD TV – motherboard failure
If The Product Has A Warranty, Use It!
When you have products that have problems like I did, make sure to look up the specific issues on the company's support site, and see if your problem is a known issue, and whether it is covered under the warranty. In many cases it will be covered and will be fixed free of charge. You can save a ton of money, just by checking!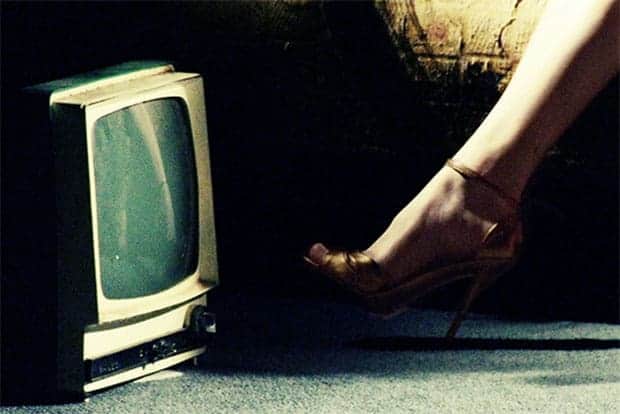 photo credit: borges,
Getting Problems Fixed Under Warranty
Some of the miscellaneous problems I had fixed this year:
The Xbox 360 has been notorious for having hardware failures, with multitudes of people complaining of the Red Ring of Death console problems. I didn't think I'd be unfortunate enough to have these same problems, but I was. A couple of weeks ago when I turned my console on to watch a movie, the light on the unit just blinked red. It would not output video. Fortunately Microsoft has extended the warranty on this known issue, and after doing some research I realized that I was covered under the warranty. I mailed the console in at their expense, and within a week or so I had a "new" refurbished console in my hands ready to go. If I hadn't checked into having the console fixed under warranty I probably would have had to purchase a completely new console at around $300. Money saved by having the item fixed under warranty? $300
My old Canon digital camera also had issues a few years ago… TWICE in the same year! The first time I would put a compact flash memory card into the camera, and it would spit out an error message. It turns out that it was a known hardware issue, and was fixed free of charge. Money saved by having the item fixed under warranty? About $200.
A few months later my Canon camera once again started having problems. This time the screen and all images were displaying a purplish hue, and there was some distortion on the photos as well. After checking, this was a known issue with several models of Canon cameras, and the company was fixing the problem for customers free of charge. I sent it in and was sent my fixed camera a week later. Money saved by having the item fixed under warranty? Once again, about $200. (Unfortunately, this camera was later stolen.)
A couple of years ago we bought a new 32″ LCD TV for our living room when our old tv gave up the ghost. We shopped around, used coupons and got a very good deal on the TV – or so we thought. One day the TV started having problems. It would just randomly turn itself off, and then back on when we were watching. Turns out the issue was covered under warranty, and Best Buy replaced the TV's motherboard free of charge in our home. Money saved by getting it fixed under warranty? $4-500.
Buying An Extended Warranty Usually Doesn't Pay
While it is a great idea to take advantage of the manufacturer's warranty on the products you buy, it hardly ever pays to buy an extended warranty. Consumer Reports says an extended warranty usually "amounts to expensive and unnecessary insurance." Here are some reasons why:
Extended warranties usually cost more than they're worth: Before you buy an extended warranty sit down and consider the replacement cost of the item you're purchasing. Often it doesn't make any monetary sense. Instead of buying an extended warranty, self insure yourself against product failure by saving a little bit of money each month to replace your product in case it dies.
The warranty may not cover what you think it does: Often the warranty has exclusions that mean things you think you're covering, aren't actually covered. Some parts will be covered, others won't. Or sometimes repairs will only be done so many times, or until the value of the item is exceeded. Check the fine print of any warranty you purchase.
Warranties are a big store profit center: According to consumeraffairs.com Industry sources put the profit margin on consumer electronics extended warranties at between 40 percent and 80 percent. That just goes to show that more often than not people are not using their warranties.
Duplicate Coverage: Sometimes the things you're buying the warranty for are already covered under the product's manufacturer's warranty. Double check to make sure.
Product breakdown trends: Trends have shown that if a product is going to have a problem, it will usually have that problem within the first year, or in the last years of service. During the first year most products are covered by the manufacturer's warranty anyway. During the last years of service usually even the extended warranty has expired, and you're probably going to want a newer item anyway.
So there are some of the reasons that I don't buy extended warranties. Find some more reasons and opinions at these links:
Extended Warranty Alternatives
There are alternatives to buying a pricey warranty at the store.
Credit Card Warranty Extension: A lot of credit card companies will offer an extension of the manufacturer's warranty when you buy the item using their credit card.
Square Trade: This site will offer you extended warranty plans to cover you that are typically more affordable than a plan you might have paid for at the store. Save some money by going on the secondary market!
Sell Your Broken Or Unused Item: A lot of places will buy back your unused or even broken items if you're not able to get it fixed.
What has been your experience in using your manufacturer's warranty? Have you purchased an extended warranty, and if so, were you glad you did?