The past week was a sad one as we saw the passing of several well known celebrities.
The week started off with the passing of affable Johnny Carson sidekick and veteran of two wars, Ed McMahon. He was always able to light up the stage with his easy going demeanor, and he seemed to be a genuinely nice guy.
The week went on and we also saw the deaths of Farrah Fawcett and Michael Jackson. Farrah and Michael both died too young, with Farrah passing after a hard battle with cancer, and Michael passing after having a heart attack (source unknown?). How many of us have memories of Michael Jackson's music from our younger years?
Two of these celebrities have something in common, more than just their celebrity status. Both Michael Jackson and Ed McMahon had been in financial trouble within the past few years. Seems they both had problems understanding one key financial concept that remains constant whether you're making $20,000 a year or 20 million. If you want to succeed, you can't spend more than you make.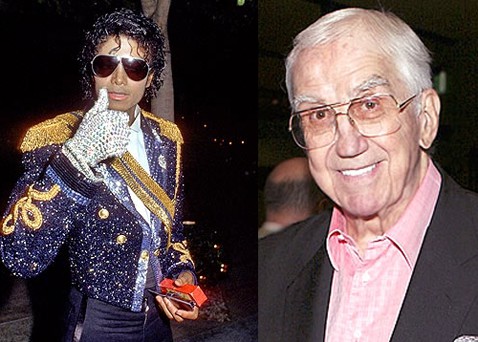 Ed McMahon And Foreclosure
Ed McMahon has been in show business for decades. We all remember him from the Tonight Show with Johnny Carson, Star Search and all of those Publisher's Clearing House ads. Over the years Ed McMahon had earned a fortune through his various endeavors. By all accounts his financial situation should have been quite secure. The problem was, Ed wasn't the greatest with the finances. One rep described his money problems:
His rep, Howard Bragman, further felt McMahon's money mess was a result of a confluence of "bad health, bad economy, bad housing market."
When you look a bit deeper, however, you'll see that McMahon wasn't very disciplined in his spending. According to a variety of sources he was generous to a fault, always being overly generous to everyone around him. One friend who helped write two books with McMahon said,
"Being Ed McMahon was an expensive proposition," he said. A lot of cash "went to tips," noted Fisher, who recalled walking through hotel lobbies with McMahon as he would hand out money to anyone who helped him.
He also lost a large amount of money helping his 3rd wife to launch a failed clothing line. Add to that several expensive failed marriages, and within the past year Ed McMahon found himself in over 1.5 million dollars worth of debt. What did he owe on?
He owed approximately $644,000 in payments on a nearly $5 million mortgage loan. He also owed American Express almost $750,000 in unpaid bills, along with having an outstanding loan of $135,000 to yet a 3rd company.
Ed McMahon had been facing foreclosure on his home within the past year and had been scrambling to scrape up the money to cover his expenses, even doing a commercial along with MC Hammer for a company called "Cash4Gold" in his last year.
If only Ed had learned earlier the importance of having a solid financial plan, and of spending less than you earn, he might have left a larger financial legacy.
Michael Jackson And His Millions In Debt
Michael Jackson is an even more severe case of someone who didn't live out the concept of living within a budget. Despite the fact that he had made hundreds of millions of dollars over his career, Michael died with a mountain of debt, by some estimates at the time of his death he was in debt by over 400 million dollars. Before he died he was planning on coming out of retirement in the coming months to help pay for some of those debts, and to struggle to get his life back on track.
During his career Michael sold over 61 million albums, owned rights to the Beatles catalog, and even had a popular ride at Disney World. He had made hundreds of millions of dollars, and because of it he was able to live a lavish lifestyle. Even so, he lived a bit too lavishly. During one of his very public trials, the details of Michael's finances came out in the public eye.
One forensic accountant testified that the singer had an "ongoing cash crisis" and was spending $20 million to $30 million more per year than he earned.
Jackson was known to go on lavish shopping sprees, spending millions of dollars on antiques, toys and other things. There are stories of him flipping through high end catalogs and ordering every item on every page. Or other stories of him spending $150,000 in a few minutes at London's Harrods store, or $250,000 on antiques in Beverly Hills. And of course there was the millions he spent on plastic surgery.
At some point Michael took out a 200 million dollar loan against this Beatles catalog rights, in order to continue to finance his lifestyle.
What legacy does he leave for his 3 children? A mountain of debt, and the possible hopes of being able to dig out of the debt in order to have something left over?
What Do Their Stories Tell Us
What can we learn from Ed McMahon and Michael Jackson's stories of financial woe? What could they have done differently?
Personally I think their stories point out how even the most basic of personal finance advice can be excellent advice – at any income. The advice? Make sure to spend less than you earn, and save and invest the rest.
Make sure that you have a solid financial plan, and at the very least that you have someone around you helping you to make good decisions about your money. It sounds to me as if neither of these men had anyone there to help keep them accountable, and that they both just enjoyed spending money on the things they wanted, or the people that surrounded them. In the end even though their incomes were as large as some small countries, they spent more than they had made. It lead them to financial ruin.
The last point that this illustrates to me is the futility of trying to spend your way to happiness. Money has never yet made someone happy. Sure, it can buy you momentary fun, and fleeting happiness, but in the end you can only find true happiness and inner peace through a relationship with Jesus Christ.
Jesus said again, "I tell you the truth, I am the gate for the sheep. All who ever came before me were thieves and robbers, but the sheep did not listen to them. I am the gate; whoever enters through me will be saved.He will come in and go out, and find pasture. The thief comes only to steal and kill and destroy; I have come that they may have life, and have it to the full. John 10:7-10