It's a rite of spring: Dust the cobwebs, beat the rugs, scrub the floors and get rid of winter's clutter. Spring cleaning has taken on an almost ritualistic significance with powers of revival and invigoration as we confront the year ahead. At least until it's time to file our taxes. For many of us, filing our taxes is a reminder of how disorganized our finances really are as we scour our drawers, our files and shoe boxes for documents, statements and receipts.
Most of us feel a sense of relief when our taxes are done, if only because we know we won't have to contend with them for another year. What if you could bring the same sense of rejuvenation to your personal finances that you feel when your home sparkles? It's time for spring cleaning your finances.
By investing just five hours of your time right now, you can be clutter-free and secure in the knowledge that you are finally in control of your finances. The payoff is the time savings throughout the year in managing your finances and ease with which you breeze through next year's tax filing. You need just five hours to complete these five steps:
Buy A Shredder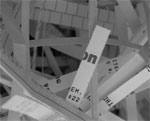 Spending an hour shredding documents is the first step to de-cluttering your finances, and it can be an extremely cathartic experience. Buy a good one that can cross-cut shred at least ten documents at a time along with staples and envelopes – about $40 at an office supply store. You simply don't need to keep many documents laying around or using up file space. Here's your shredding schedule:
Shred Now: All receipts, bills, statements more than a year old that are not needed for tax support; anything that has your Social Security number, PIN or passwords on it not required for long term keeping; expired accounts, policies; expired credit cards, passports and identification cards
Daily: Pre-approved credit card applications; any mail piece that includes an account number or personal identifying information;
Monthly: Credit card and ATM receipts (after verification of charges on statement); bills and invoices (after payment verification)
Yearly: pay stubs, canceled checks, any bank, credit card, investment, utility statement that is not significant for taxes (shred after reconciling with year-end summary statements)
Seven Years or More: Tax returns and supporting docs; investment account documentation (keep as long as account is active);
Extreme organizational tip: Buy a scanner that enables you to scan and upload receipts, bills and invoices, and organizes them by category.
Go Digital
With the availability of online account management for credit cards, banking, utilities, and investments, there is no real reason not to go completely paperless. Keeping records in the "cloud" is about as secure as keeping them in a buried safe. Finding and managing records online is much easier than rummaging through files or stacks of documents, and paper cuts are completely eliminated. If you do feel the urge to handle a hard copy you can simply download and print it at any time. With very few exceptions all of your major accounts offer and even encourage online management.
Consolidate Your Finances
Several online personal finance sites provide the capability of viewing and managing multiple accounts under one roof. Sites such as Mint.com are a complete personal financial management hub enabling you to organize your accounts and link them to a personal budget for cash flow management. You can even set payment reminders on a calendar that will alert you in advance. Where you can, you should set up your credit card and utility accounts with automatic payments. Set it and forget it.
Set up Your File System
For your long term documents, such as insurance policies, wills, trusts, contracts, leases, and tax forms, you will need a secure file cabinet with a lock or a safe (preferably fire proof). These documents, which you rarely access, should be filed separate from short term documents.
You may want to consider utilizing one of several document storage sites that enable you to upload copies of important documents that can be stored online. You would want to share the site with a trusted family member or advisor. Personal finance tip: You should review your insurance policies, wills and trusts at least once per year to ensure that they continue to reflect your needs and current financial situation. It's especially important to review your beneficiary designations.
Check Your Credit Report
Make the spring one of the three times a year you order one of your free credit reports from Experian, Trans Union and Equifax. Use your spring cleaning as an opportunity to clean up your report and review your credit accounts. If you have account balances, it may be a good time to move balances around in order to take advantage of low interest credit card offers and reduce your credit utilization ratios on accounts with higher balances.