We're right in the middle of a search for a new to us used car, and as part of that search, one thing we'll be doing is to look around for new auto insurance.
While we've been reasonably happy with our current company and their service, there is always the danger of becoming too complacent and not searching for new insurance just because it can be a pain to do. Who among us likes getting all those emails and calls from insurance salesmen?
The problem is that you could end up short-circuiting hundreds of dollars in savings on your insurance costs if you don't regularly compare insurance rates.
Check Rates Regularly
How often should you be checking your auto insurance rates?
I think checking your rates every 6 months to a year should be a priority. I like to set up a time to do it every year right before my premiums come due. A week or so before my premiums are due I'll go to a variety of different companies, and get quotes for coverage.
Reasons Rates Could Drop
So what are some reasons that you could see rate drops, and reasons you may want to get some new quotes for coverage, beyond another company just having lower rates?
Improved credit: A lot of auto insurance companies consider a bad credit rating to be a signal that a person could be a greater risk when it comes to auto insurance. Improve your credit and you could see a better rate.
Completing a defensive driving course: Some states allow you to expunge marks on your record, called ticket masking, if you take a driver's safety course. Complete the class and a company may be required to drop your rates.
Been a long time since violations: The longer you've been without a moving violation, the better the chance you can get a better rate.
No longer need certain coverages: Sometimes you may find that you have coverage on your insurance that you're paying for that you don't need. For example, you may have a AAA membership, but also be paying for towing coverage with your insurance. Or you may not want coverage for rental car coverage.
You can now afford higher deductibles: A great way to save on insurance, even with your current company is to raise your deductible. That way you can self insure against the deductible amount, and save a ton on premiums.
Make Sure To Get Quotes For The Same Coverage
When you're searching for rate quotes make sure that you're comparing apples to apples rates quotes. Some things to make sure are the same:
Same deductible: Make sure the deductible is the same on both quotes. Putting in different amounts can mean drastically different quotes.
Same coverages: Make sure the insurance type and coverages are the same on all your quotes. Collision, comprehensive, personal injury protection, unisured motorist coverages should all be the same.
Same payment period: Make sure you're comparing rate quotes that include the same payment period/type. For example, make sure they're all quotes for paying for 6 months of coverage vs. monthly for one and 6 months for another.
Same extras: Make sure the quotes all include the same extra coverages like towing, car rental, etc.
How We Saved Hundreds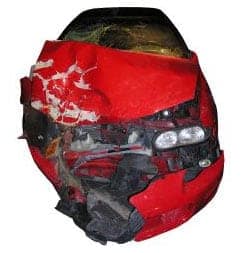 When I first started driving I just signed up with my dad's insurance company, which was an insurance company for teachers. I was told I was getting a great deal, and I just assumed that I was in fact getting a great deal for the better part of a decade. Finally I decided to confirm that I was getting a good deal, and what I found horrified me.
When I ran quotes with about 10 other companies I found that I was grossly overpaying for insurance. Even the worst of the quotes that I got would have ended up saving me hundreds of dollars. When all was said and done I switched and ended up saving over $1000/year on our insurance premiums. That's quite a return for an hour or two of work.
Where To Check Rates
To help make checking for rates even easier we've recently added an auto insurance page to our site where you can enter your state, and then get listings for a variety of the best companies in your local area. While it may not list every company you should be getting rates from, it'll definitely give you a good start.
To start getting quotes on your own coverage to save, use the widget below to get quotes.