Over the years I've written quite a bit on cutting the cord and dumping your cable or satellite TV provider.
The options for cord cutting have only proliferated as time moves on.
The options for online streaming services have increased and the quality has improved. Options for HD over-the air television have skyrocketed after digital television went live a few years back. Video streaming devices have been popping up left and right.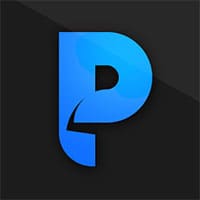 One software I've been touting for years is a software called PlayOn.
PlayOn is an online media hub, a place where you can view video from all of your various streaming services, in one place. Services like Netflix, Hulu, Amazon, Pandora, network sites and more.
I first installed the software back in 2009 when I was looking to drop an expensive cable bill. At the time the software was pretty revolutionary, but also still in it's beginning stages.
A week or two ago PlayOn released a new version of their software, version 4.0, which was a complete overhaul of the front end of the software. In my opinion the software is now a game changer.
Today I want to take a look at PlayOn, and why it can be an integral part of anyone's cord cutting package.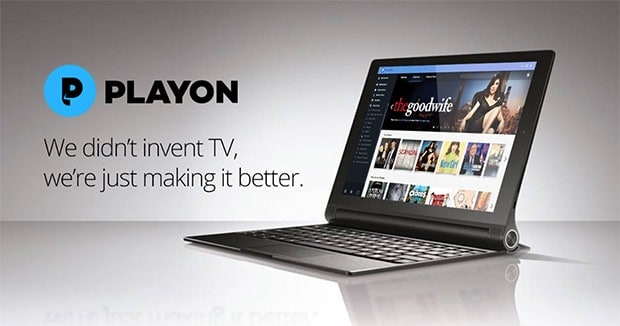 Cord Cutting Options
As mentioned above cutting the cord these days is easier than ever. Some of the free and low cost cord cutting options available to people these days include:
When you're cutting the cord you can use any combination of services and devices that you want, but typically you'll need to first figure out which specific shows and channels you want to watch, and plan your cord cutting package accordingly.
For me not all of the shows I wanted were on broadcast TV, and we watch some shows that are streaming only. PlayOn was the perfect solution for us.
PlayOn Online DVR & All-In-One Streaming Solution
PlayOn has been around for several years now, but it's recent overhaul really took the software and made it what could be a key component of a lot of people's cord cutting packages.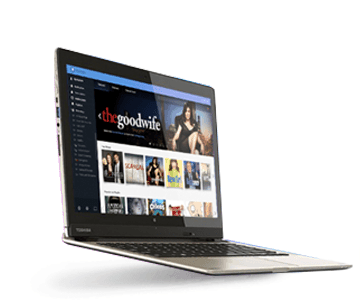 Here's how PlayOn describes their software:
PlayOn is a streaming hub which organizes all of your favorite online streaming sites and all of your personal media into one convenient location on your PC. It offers content discovery & management and functions as a media server and online DVR all wrapped into one easy-to-use interface.
I like to think of PlayOn as the online DVR for the digital age. Watch live streaming video from all your favorite services, in one interface. Record a show from Netflix to watch later on the go. Record an entire purchased series from Amazon as new episodes are released. Discover new shows and movies you might not have found otherwise via the large library of channels.
For a quick look at the software and what it can do, here's a video I did showing the software and how I've set it up on my home PC.

Watch Online Streaming Video Services All In One Place
The first thing that PlayOn does really well now is to take all of your disparate video streaming services and separate websites, and it puts them all into one place. That means you can open PlayOn and then view shows from Netflix, Amazon Video, Hulu, Vudu, Pluto TV, and more.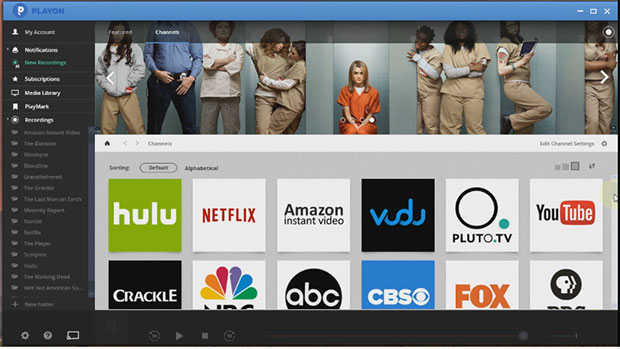 Among the channels you'll find available in Playon: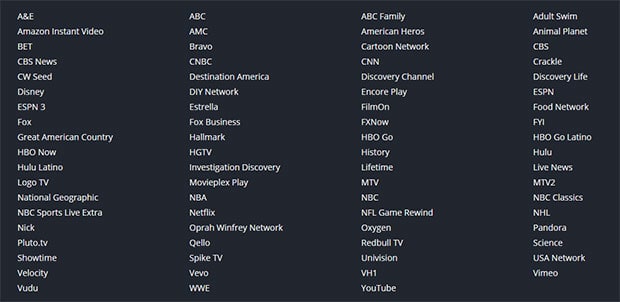 It should be noted that while some of the channels are free and don't require you to setup a login, others will require a username and password, and sometimes a cable subscription to work.
For example, Netflix requires a subscription and a login for it to work with PlayOn. Amazon requires the login for your Prime account. Hulu requires your login, although you can get by with the free account.
Setting Up PlayOn
Setting up PlayOn was pretty simple, although it did take some time.
First, download the free software from PlayOn via this link.
Second, click on the installer and follow the prompts.
Third, open the PlayOn settings from the app. You'll need to setup where you want the software to save recorded shows, setup all of your streaming services, and install browser extensions if you paid for the plus version of the software.
Of all the things I had to do in setting up the software, the one that took the longest was setting up the logins for all the streaming services and sites that I use. You'll need to setup each login, test it and then save it.
Some of my more obscure streaming accounts I had to reset passwords on because I hadn't used them in a while and couldn't remember them.
When all was said and done it took 15-20 minutes to setup the software and get it up and running.
So what can you do with the software now that it's setup?
Record Your Favorite Shows To Take With You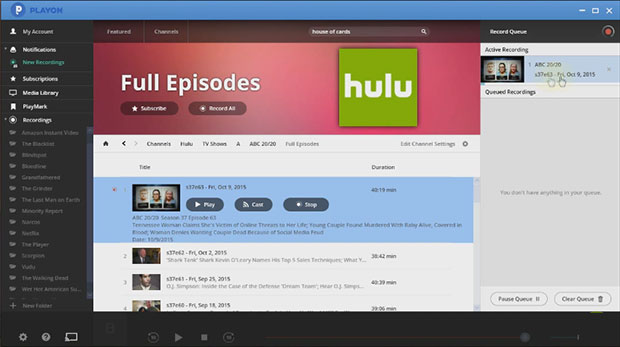 Among the coolest and most useful features of the PlayOn software is the fact that you can use it to record all of your favorite shows. You can even record shows from providers that typically are streaming only, like Netflix.
For example, I was able to record episodes from the first season of the Netflix show "Narcos", and bring it with me to watch at work where Netflix is blocked.
One evening I just told PlayOn to "record all" of season 1 of Narcos, and by morning all the episodes were saved to .mp4 files on my hard drive, ready to go.
I just had to drag and drop the files to my tablet and watch them over lunch at work. Using this recording option would also be ideal for long flights where you have no internet access, long car rides, etc.
Record the shows before you leave, and you're good to go!
Subscriptions – Recording A Series
Another favorite feature of mine with the new PlayOn software is the "subscriptions" functionality. It allows you to setup a subscription for a particular show, and whenever a new episode comes online on a particular service it will automatically record that show for you.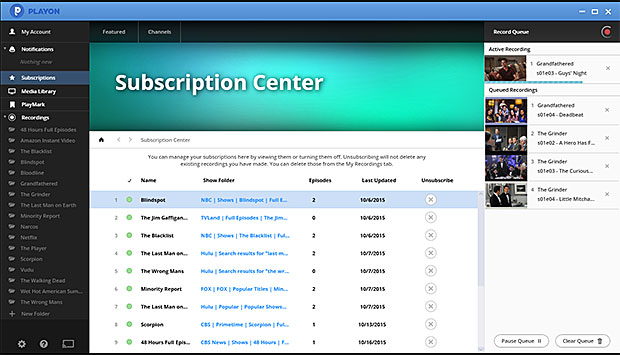 This comes in especially handy for those shows that appear on a service like Hulu. Hulu typically will put a show live on their site a day or two after it airs. The show will then stay on the site as long as it is one of the 5 most recent episodes (unless you're a paying premium member). If you don't watch the show before it expires, you have to pay for a premium account to view it.
Instead of trying to make sure you watch the show before it disappears, with PlayOn, you can just setup a subscription for your favorite show. PlayOn will then record any newly released shows, and you can save it and watch the show when you have the free time, instead of watching it on a schedule.
Streaming & Casting To Your TV
Another thing that PlayOn allows you to do is to view all of your streaming content – wherever you want. You can watch on your PC. You can cast your shows and movies to your big screen TV from your PC via a connected device like the Chromecast, Roku or Xbox. (Personally I use the Chromecast and it works flawlessly to cast to the big screen from the computer.)
You can also access your favorite streaming shows directly from your device's interface, whether it's the Roku, Chromecast, Xbox, Wii, Playstation, Google TV, Android or iOS device. Just navigate through your different channels, and play the content you want – whether a recorded show or a live stream.
AdSkip – Skipping The Commercial Break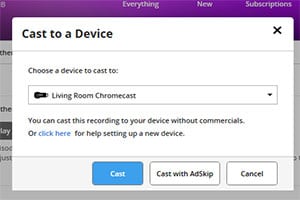 My favorite feature of PlayOn is the AdSkip functionality. With AdSkip – if a recorded show has commercials included in the recording you can choose to skip the ads when viewing the program.
I've tried this on several shows so far, and it has worked without a hitch. You'll be watching the show and when the commercial break arrives, it will pause for a moment while it finds the end of the commercials and then it will resume with the show.
My wife was impressed with this feature – there was no need for one of us to prompt the other to fast forward like we normally do – it just happened!
PlayOn Mobile Apps For Viewing & Casting
PlayOn allows you to stream all of your content to your mobile device as well, whether you're in the next room, or across the country. The iOS and Android apps work well over 3G, 4G, LTE, or Wi-Fi.
You can also use your mobile device to tell PlayOn to record something remotely. Comes in handy when you've forgotten to record your spouse's favorite show!
Also, PlayOn can be used as a remote control for watching your shows on the big screen. If you're watching on a Chromecast for example, like I do, you can browse to your show in the app, set it to cast to the Chromecast, and then control playback via the app.
How Much Does PlayOn Cost?
There are several levels of service with PlayOn. The basic software is a free product, and you can download and try it out at any time – at no cost.
The free software is limited, however. It doesn't allow you to record shows, cast or stream online content to your TV, use AdSkip, or use PlayOn browser extensions. All of those features are a must in my opinion, and the upgrade is worth it.
PlayOn Plus Upgrade
Upgrading to the Plus version of the software can be done through your "my account" screen, and has the following cost:
Monthly: $4.99
Yearly: $39.99
Lifetime: $59.99
You can pay for the software via credit card or PayPal. I recommend just buying the lifetime license as you'll definitely get your money's worth.
Download and Install PlayOn Now
PlayOn Can Be The Centerpiece To Your Cord Cutting Strategy
I've been aware of PlayOn for years, and used it at one time, but until the latest upgrade I hadn't been using it for a while because it just wasn't as user friendly as it could be.
With the upgrade the software has been made much more user friendly and it's got a feature set that sets it above the competition. It's a software that can truly help you to start saving money today.
While the software is free to try, paying for the plus version of the software is more than worth it in my opinion.
Have you tried PlayOn? What did you think? Has it become a part of your cord cutting toolbox?