An app that has become extremely popular with personal finance bloggers in the past few years is Personal Capital.
This website and mobile app is a financial aggregation application that works kind of like Mint.com, but takes it up a notch.
One of the complaints that many people have against Mint is that it doesn't work as well with investment tracking. If you have some investments, and you want a clearer, automatically updated, view of your finances, Personal Capital might be a product that you'll want to give a try.
Overview Of Personal Capital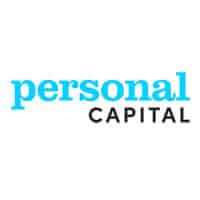 Like many web-based financial apps, Personal Capital can connect to your accounts, and pull information about your finances from various sources, including checking and savings accounts and credit card accounts.
You can connect your brokerage account, and many companies that manage retirement accounts can also be connected. You can also add mortgage accounts and get updated information on your balance and payments.
By adding all of your account types you can get an overall view of what your total financial picture looks like.
While there are still a few bugs to be worked out with some of the account connections, and with some of the functionality, the process is mostly smooth.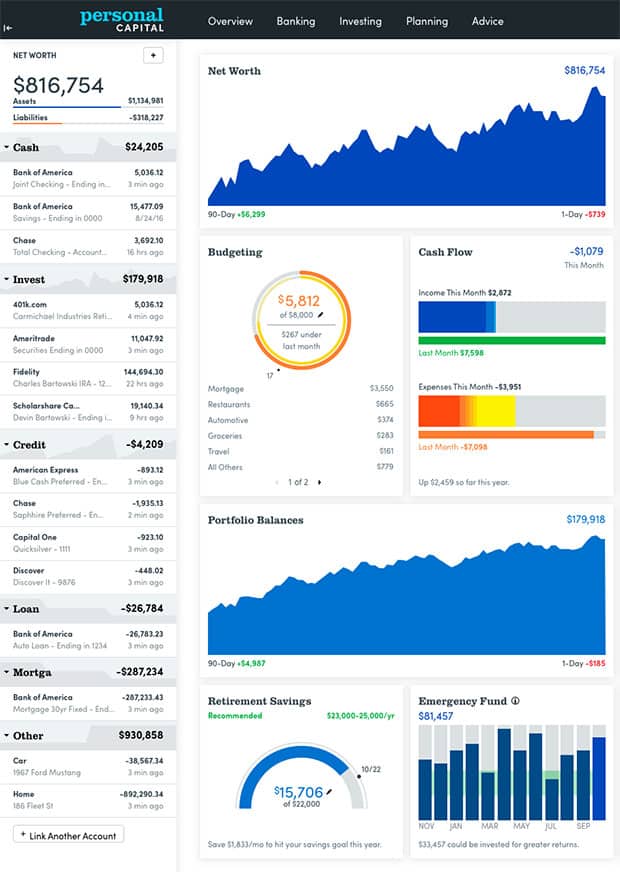 Personal Capital is aimed at a population that is sort of "in between" middle class and upper middle class. It's for people who have some investments, and maybe own more real estate than their primary residence.
It's aimed at those who have a more complex financial picture than those who gravitate toward Mint.com, but who also might not have a high enough net worth to warrant high-end asset management.
Personal Capital is great for those who have more assets, and a wider variety of assets, and want to manage it themselves.
Here's a quick video look at what Personal Capital has to offer.
Personal Capital – Free To Use
Personal Capital is currently completely free to use for new users. It's an easy sign up process, and you'll only need some of your basic information to get started, including logins for any banks or brokerages you want to add to the software.
Mobile Apps
Personal Capital also has a full suite of mobile apps for customers to use, once again – at no cost. There are iOS and Android apps available.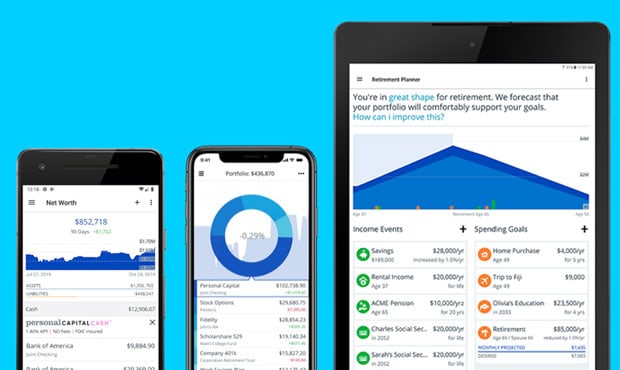 I've used the Android app and it is easily one of the nicest looking and useful financial apps out there right now. I use it on my Android tablet, and it gives you an overall picture of your financial situation from bank accounts and investments to mortgages and other debts.
If you sign up for a Personal Capital account, be sure to take advantage of their apps as well.
Get Expert Help
Even though Personal Capital is initially free to use, it does have costs if you want to "upgrade." Personal Capital also offers an asset management service.
If you have at least $25,000 in manageable assets, you can pay a fee of 0.89% to have the financial experts at the company manage your money.
For some of those who want a little help, but don't have the number of assets that warrant attention from other management companies, Personal Capital can provide a service that can help. It's also possible to get access to financial advisers, even if you don't ultimately place your assets under management at Personal Capital.
Not only can you track your spending, and investment performance with Personal Capital, but the app will also provide you with advice. The investment fees you are paying are analyzed by Personal Capital, and the app can recommend different options that can reduce what you're paying. Additionally, your asset allocation is prominently displayed, along with trends in your spending, saving, and investing.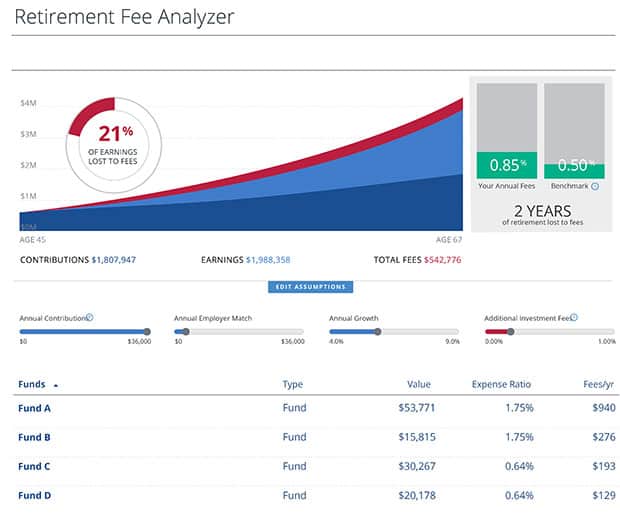 You can also receive free analysis of your asset allocation, and how it matches up with your goals, as well as tips for tweaking your investment strategy.
Personal Capital Gives A Comprehensive Look At Your Finances
Personal Capital offers one of the most comprehensive pictures of your financial situation, a more complete picture than some other sites are able to offer.
If your financial picture includes multiple investment accounts, and a variety of other accounts, Personal Capital can help you manage everything, since it is more than a budgeting app; it's a true money management app.
Sign Up For Your FREE Personal Capital Account