While there are countless different types of jobs that can be done online and at home, many of them pay every other week or they pay monthly. Depending on your financial situation, that can be a long time to last between paydays.
Fortunately, there are a number of jobs and companies that pay weekly, or possibly even more frequently.
In this article, we'll highlight a number of different opportunities that you could pursue if you need to get paid more frequently.
Most of these opportunities would involve working as an independent contractor, although a few of these jobs could involve working as an employee. In other cases, you could be a self-employed freelancer.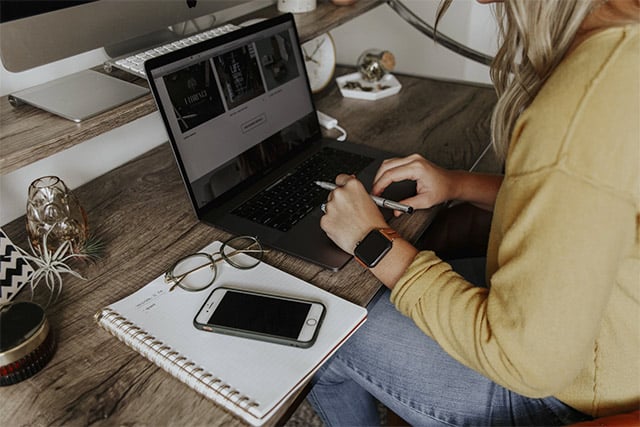 Virtual Assistant
Working as a virtual assistant (VA) is one of the best opportunities right now. There are so many companies and entrepreneurs looking to outsource work in order to improve efficiency that there is plenty of work available.
As a virtual assistant, you could offer a wide variety of administrative services. Some VAs also offer things like writing, help with launching online courses, podcast production, and much more. There's really no limit to what you can do (although you may want to narrow your focus or choose a specialty).
You could choose to start your own business and work independently, or you could work through many different companies that match VAs with clients. If maximizing your income is the goal, going out on your own is likely to be the better choice. However, you can get started quickly and gain some valuable experience by working through an agency.
As a self-employed VA, there is no set structure for how and when you'll be paid. You can work out those details with the client, so being paid weekly is just one option. Most likely you'll be working for more than one client. You could structure it so each client pays monthly but with different due dates throughout the month, allowing you to make some money each week.
Check out the course 30 Days Or Less To Virtual Assistant Success.
If you decide not to go out on your own, these companies provide jobs that pay weekly.
Zirtual helps employers find qualified VAs to do a wide range of services. Their structure is a little bit different than many other companies that provide VA jobs.
You can visit Zirtual's website and view the openings that are currently available. Some of them can be done online and some of them would require you to work in a specific location. If you see an opening that you like, you can complete the application.
Virtual Gal Friday helps clients to fill positions for virtual assistants, virtual executive assistants, virtual legal assistants, and more.
If you work for Virtual Gal Friday, you will be a part-time employee and you need to be available during normal business hours.
Freelancing
There are many different services that you could offer on a freelance basis, and almost all of them would allow you to work remotely from home.
Some popular freelance services include writing, editing, proofreading, designing, coding, voice acting, video production, and more. We'll look at a few specific opportunities below, but that's really just scratching the surface.
Working as a freelancer won't guarantee that you'll be paid every week, but you will have some control over the projects, when, and how you are paid. Most likely, you'll have several different clients and projects and you'll be paid at different times throughout the month. You'll be able to set the terms with your clients to determine how frequently you're paid.
One of the reasons that freelancing stands out as a great opportunity is because you can do it part-time, or you could scale up and turn it into a full-time income. It's a great business opportunity that can be whatever you need it to be.
If you're considering freelancing, think about the skills and experience that you already have. The easiest (and most profitable) way to get started is to make use of the skills that you've already developed.
3. Freelance Writer
While there are a lot of different services you could offer as a freelancer, freelance writing is one of my favorite options. There is so much content being published online everyday that there are plenty of opportunities for beginners and experienced writers.
One of the most significant perks of freelance writing is the fact that many of your clients will be on-going. If you have a few clients that hire you to write articles every week or every month, you won't need to dedicate time to finding new clients, which means you can spend all of your time doing the work that actually makes money.
The pay for freelance writers is all over the place. There are lots of low-paying gigs, but there are also plenty of jobs that pay extremely well. There are many freelance writers that earn a six-figure income working from home with a flexible schedule.
Of course, you can find clients on your own through personal contacts, freelance job boards, or cold outreach, but another option is to work for a company that hires freelance writers.
Finding clients on your own will definitely increase your earning potential, but even beginners can find work through the companies listed below. The jobs with these companies tend to be lower-paying, but it might be enough depending on your needs. You could also use these jobs to gain some experience before going out and finding clients on your own.
Check out this course on Freelance Writing Success In 30 Days Or Less
4. Freelance Designer
Do you have some design skills? If so, working as a freelance designer could be an excellent opportunity. There is a lot of demand for talented designers and you can earn a great income working from home.
There are many different types of design services that you could offer, but web design and general graphic design are popular choices. As a graphic designer, you could work on things like logos, advertisements (both online and print), book or ebook covers, magazine layouts, business cards, social media graphics, and much more.
Fiverr is a freelancing platform that helps clients or customers find freelancers for their projects. There are many different services that you could offer on Fiverr including writing & translation, design, development & coding, social media marketing, video production, animation, voice acting, and more.
As a seller on Fiverr, you can create specific gigs that you want to offer, and you have control over the pricing. When a client wants to hire you, they'll place the order and pay through Fiverr. When you complete the work, the money is transferred to your account (minus some fees). If you're landing new work and completing projects each week, you'll be getting paid each week.
Upwork is another popular platform for freelancers and for hiring freelancers, but it's much different than Fiverr.
When a client wants to hire a freelancer on Upwork, they create a job listing and freelancers are able to submit a proposal if they want to be hired.
Like Fiverr, Upwork also handles all of the payments, so you don't have to worry about clients who don't pay and you don't have to dedicate a lot of time for invoicing and following up on late payments.
The downside to Upwork is the fact that most job listings get a lot of proposals, so you may spend many hours responding to job listings in order to get hired. Still, some freelancers have managed to make good money with Upwork.
Online Surveys
If you're looking to make a small amount of extra money in your spare time each month, taking online surveys could be a good option. Unlike freelancing or working as a VA, this is something that is never going to turn into a full-time income. However, taking surveys can be a very flexible way to earn a few hundred dollars per month.
There are a lot of different survey websites, but not all of them are equal. The sites listed below are among the better options that will allow you to make money.
Swagbucks is an extremely popular site that has already paid out more than $400,000,000 to members. You can sign up for a free account and earn points (they call them Swagbucks or SB) for different types of activities, including online surveys.
In addition to surveys, you can also earn Swagbucks by watching videos, playing games, using their search engine, taking advantage of special offers and deals, and shopping online.
While you may not make loads of money from surveys alone, if you're doing a few other things in addition to the surveys, Swagbucks can be well worth your time. Some of the special offers allow you to rack up SB pretty quickly.
Once you've accumulated some Swagbucks, you can redeem them for your choice of rewards, including PayPal cash or gift cards.
Survey Junkie is another popular site, but unlike Swagbucks, Survey Junkie focuses exclusively on surveys.
This could be a good or bad thing, depending on how you look at it. If your primary interest is taking surveys, Survey Junkie is a site that you'll definitely want to sign up for. But you're likely to be able to make more money with a site like Swagbucks since there are several different ways to earn.
InboxDollars is pretty similar to Swagbucks, and in fact, InboxDollars was purchased by the parent company that owns Swagbucks.
Like Swagbucks, InboxDollars makes it possible for you to earn money in a lot of different ways. Taking surveys is one option, but you can also make money by watching videos, installing apps, completing special offers, and even for reading your email.
Ridesharing Driver
One of the most popular or common side hustles of the gig economy era is working as a rideshare driver.
Becoming a rideshare driver could be a great way to earn money part-time or even full-time, and you can start working and earning very quickly. Both of the companies listed below pay drivers weekly.
Uber is, of course, the most popular ridesharing app. If you're looking for a way to start making some extra money, this could be a great option.
Lyft is very similar to Uber and offers similar earning potential.
Delivery Driver
Working as a delivery driver is a job that has been around for a while, but the gig economy has opened up a whole new world of possibilities. Several years ago, there weren't a lot of options outside of delivering pizzas for a local restaurant.
Delivery apps have become increasingly popular, especially in 2020 due to COVID-19. With people being forced to stay home or not wanting to go out, deliveries for just about every type of product have increased.
While COVID-19 won't be a major concern forever, this seems to be one industry that is likely to experience permanent change. As people get used to deliveries and the added convenience, the demand for delivery services is likely to continue to remain high.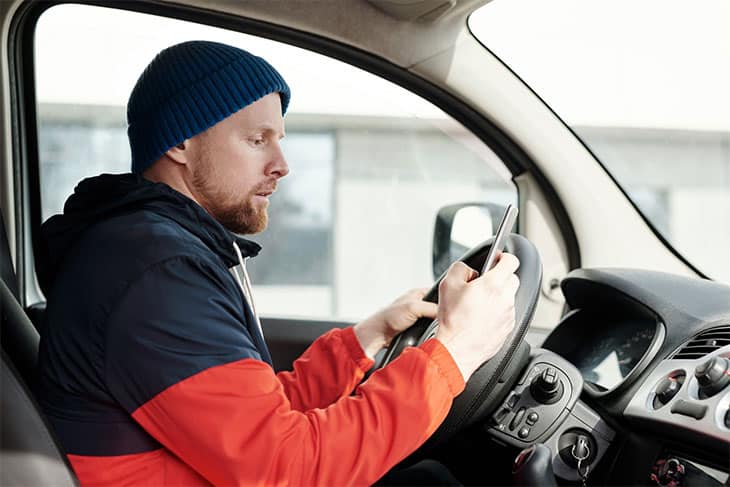 While these opportunities may seem similar to working as a rideshare driver, one of the key differences is that you won't need to drive strangers around in your car as a delivery driver. Another significant difference is that the vehicle requirements are much more relaxed for delivery jobs. Some delivery jobs allow you to use any vehicle, whereas ridesharing companies require your vehicle to meet much more specific criteria.
DoorDash is one of the most popular restuarant delivery services and they recently announcement an expansion into grocery deliveries as well. As a driver, DoorDash offers excellent income potential and the ability to work flexible hours. DoorDash allows drivers to use any vehicle, so even if you have an older car you can still work.
Postmates is a delivery service that allows customers to order just about anything and have it delivered to their home. Restaurant deliveries are popular, but if you join the Postmates Fleet, you could be getting more variety in your work.
Uber Eats is the restaurant delivery service from Uber. As one of the most popular delivery services of its kind, drivers are able to make a decent income with Uber Eats.
Instacart is the most popular grocery delivery service. The demand for grocery deliveries has shot up in 2020, so there is a lot of opportunity to make money by providing those services.
If you're interested in working for Instacart, you'll have two different options. You can shop and deliver groceries for customers, or you can work as a shopper only if you don't want to deliver.
As shopper only, you'll be a part-time employee of Instacart. If you choose to shop and deliver, you'll be an independent contractor. Either way, you'll be paid weekly.
Shipt is a grocery delivery service that is similar to Instacart. Working for Shipt involves shopping and delivery.
Pet Sitting or Dog Walking
Working as a pet sitter or dog walker can be a great way to make money. It doesn't require any specific skills, can be done in small towns or major cities, and allows you to start making money quickly.
Rover is an app/website that helps pet owners to find reliable pet sitters and dog walkers in their area. You can create a profile on Rover for free if you're interested in making some money, and pet owners will be able to find and hire you.
You clients will pay Rover, so you don't need to worry about not getting paid, and then Rover will pay you. You can request a payout of your available balance at any time, so this is a job that can pay weekly if you're doing work each week.
Microtasks
Microtasks are small jobs that can be completely quickly, usually in a matter of minutes. You can earn a small amount of money for each microtask and complete a high volume of tasks to add up to a larger sum.
There are several different websites that provide opportunities to make money with microtasks. This opportunity is similar to online surveys in some ways. You're not going to make a lot of money with it, but it's a flexible job that can be done around your existing schedule and almost anyone can do it.
When it comes to microtasking, flexibility is the key. This could be a good side hustle if you need something that will fit into a busy schedule, but if you have large blocks of time available, you'll probably be better off pursuing one of the other options on this list.
Here are two of the most popular sites for microtasking.
Mechanical Turk, or MTurk, is owned by Amazon. You can sign up and start earning money quickly. The tasks might involve things like taking online surveys, organizing data, small research assignments, and more.
You can sign up for Clickworker and earn money with small tasks like surveys, proofreading, categorization, research, testing apps, and more.
Telemarketing
If you have some sales experience or ability, working as a telemarketer may be a good fit for you. A lot of people don't want to work in telemarketing, so there are opportunities available for those who are willing to do it. The companies listed in this section offer opportunities that you might want to consider.
Accolade Support hires telemarketers as well as call center workers and virtual assistants.
You'll need at least one year of telemarketing or cold calling experience to work for Brighten Communications, but you can make up to $21 per hour with a flexible schedule.
With MaritzCX, you'll be calling and doing market research surveys. It's less aggressive than a lot of telemarketing jobs, so if you're not interested in trying to sell via cold calls, this could be a better option. You'll start at the minimum wage for your home state and have an opportunity to increase from that rate in the future.
Website Testing
Did you know that you can make money by testing websites and apps? Many companies need to get real user feedback on their websites and apps, and they are willing to pay you for it.
There are several different sites where you can sign up to be a tester. In most cases, you need to have a webcam and microphone to record audio or video, but even a basic laptop will be able to get the job done.
The amount that you'll be paid will vary depending on the site that you're using and the length of the test. You can earn a pretty good hourly rate with some tests, but there is a limited amount of work available. Testing websites can be a great side hustle, but there is not enough work to earn a full-time income.
If you're interested in testing websites and apps, here are some of the best opportunities.
Earn $10 for every 20-minute test you complete, with the possibility of earning more from interviews.
Each test lasts 10-20 minutes and you'll earn $10 per test.
Get paid $10 for each test that you complete. Most tests last around 20 minutes.
Transcription
If you're able to type accurately and at a high speed, working as a transcriptionist could be the perfect opportunity. There is a lot of transcription work available and most jobs in the industry are very flexible.
While there are transcription jobs of all different types, right now there is a lot of work available for transcribing online audio and video. Many podcasters hire someone to transcribe their podcast episodes, and the same thing is true with online video as well. With the meteoric rise in popularity of audio and video content, the demand for transcription services seems likely to stick around.
You could work as a freelance transcriptionist and find your own clients, or you could work through any number of different websites that hire transcriptionists. Your income potential will be higher on your own, but getting started is easier with the help of an established company.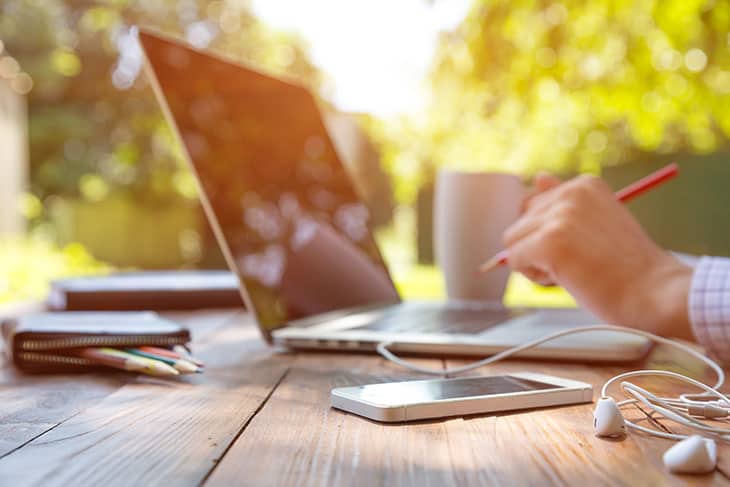 If you want to maximize your earning potential, you may be interested in the course Transcribe Anywhere. This course was created by Janet Shaughnessy, an experienced transcriptionist, and she shows how you can go about earning a full-time income working from home.
The companies listed below will allow you to get started quickly.
Pay rates start at $15-$22 per audio hour (please note that an audio hour measures the length of audio that you're translating, not how long it takes you to do the work).
Rev is a popular site that is a good starting point for beginners. The pay for transcription work ranges from $0.30 – $1.10 per audio or video minute.
Flexible opportunity with work in the legal and insurance industries.
Babbletype hires transcriptionists, but they are selective.
Tutoring
Have you ever considered tutoring as a way to make money? There are a number of websites that offer tutoring, and generally, you'll benefit from a flexible schedule.
The type of tutoring work can vary from one company to the next. The requirements for the job will also vary, so be sure to check the details of any job that interests you.
Here are some excellent tutoring websites that you should consider.
You'll benefit from a flexible schedule and Chegg will send the students to you. Pay starts at $20 per hour. Opportunities are available to tutor in all different subjects.
Studypool allows you to make money by answering homework questions rather than more traditional tutoring sessions.
NiceTalk is a Chinese app for people who want to learn to speak English. You can make money for having conversations with people and helping them with their English.
33. Review Calls with Humanatic
Humanatic offers a unique opportunity to get paid for reviewing calls. You know how a business will tell you that the call is being recorded for quality or training purposes? Well, Humanatic is one of the companies that actually reviews those calls. You'll listen to a recorded call, answer a simple question by clicking a button, and get paid.
There Are Plenty Of Jobs That Pay Weekly If You Know Where To Look
While many online jobs will pay bi-weekly or monthly, you can see that there are plenty of options if you're looking for something that pays weekly.
With the options covered in this article, hopefully, you've found something that will be an ideal fit for yourself.