My Lending Club account has continued to improve over the last few months as my returns have now surpassed the 12% threshold I was aiming for, reaching 12.06% net annualized return this month.
I've been able to improve my returns over the past year or two by moving away from investing solely in A and B grade loans, and moving into more lower grade loans with higher interest. Of course I'm still picking and choosing the loans that I'm investing in, and using some criteria I've set to choose the loans, but overall I've been happy with how my portfolio is performing.
$15 Million In Funding From Kleiner Perkins Caufield & Byers
Lending Club received 15 million in equity funding this month from Kleiner Perkins Caufield & Byers (KPCB), a well known name in venture capital. From Market Watch:
Lending Club ( http://www.lendingclub.com ), the leading platform for investing in and obtaining personal loans, announced today a $15 million equity investment from Kleiner Perkins Caufield & Byers (KPCB) and the appointment of Mary Meeker, general partner at KPCB, to the company's board of directors.
Kleiner Perkins is noted for investing in companies that are game changers, well known brands like Amazon, Google and Twitter. The fact that they're giving Lending Club the thumbs up is good news for social lending as a whole. Peter Renton over at SocialLending.net comments on the news:
Obviously this is good news for Lending Club and for p2p lending in general. The team at Kleiner Perkins have identified and invested in many companies that have brought quantum shifts in the business landscape…

With this much cash on the balance sheet Lending Club can take their time before reaching profitability. Amazon took over seven years to post a profitable quarter and Lending Club is not even five years old yet. Although I don't think Lending Club will wait two more years before reaching profitability it might not happen as soon as I originally thought – which was by the end of this year.
Kleiner Perkins obviously thinks that Lending Club is an innovative company and wants to be a part of the process as they change the lending and banking industries.
Returns Rise Above 12%
My returns with Lending Club have continued rising month over month. This month I finally reached a goal I had been trying to attain for a while, seeing my net annualized return top 12% for the first time. When I first started with Lending Club my returns were below 10%. Since then I've changed my investing strategy a bit allowing myself to invest in lower graded loans, while still applying filters and criteria to the loans I invest in.
So far the strategy has worked well with only one defaulted loan (which was almost paid off anyway) and with two more loans currently late, but on a payment plan. So let's look at the numbers.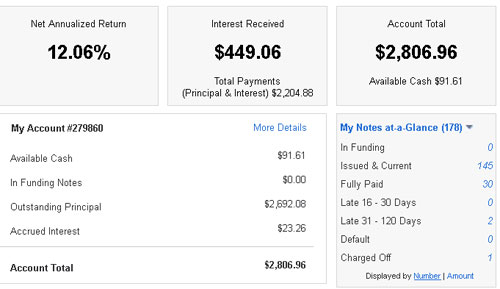 Net Annualized Return of 12.06%: Up from 11.95% last month and 11.75% in early April, 11.44% in February, all the way back to 10.53% in July of last year. Decent progress over the last year..
Number of defaults.. one, with 2 still late: A while ago now I had my first charged off loan, a Grade B loan. It's interesting that the loans I've had either go late or get charged off have mostly been the higher grade loans. Last month I reported two new late loans, one of them a grade A loan, and the other a Grade D loan. The grade A loan is thankfully almost all paid off already, so even if it gets charged off my losses would be minimal. The grade D loan that's late has paid off about half of the loan balance so far, and is on a payment schedule starting at the end of the month. Hopefully they'll get back on track.
Thirty loans have been paid off early: Eleven were A grade loans, nine were grade B loans, six were C grade, three grade E and one F. Looks like grade A and B loans are more likely to get paid back early, reducing returns. One reason why I've started investing in more higher grade loans.
My account balance increasing, re-investing returns: I currently have $2,806.96 in my account, with $91.61 of that ready to invest.
I'm still diversified by investing across a large number of loans: I've had 178 loans, with no more than $25 in each loan. In other words, I'm diversified across a large number of loans, lessening my risk from any one loan going into default or getting charged off.
NOTE: Did you know that 100% of investors who have invested in 800 notes or more had positive returns. Not too shabby, not everyone in the stock market can say that!
Figuring Out Your Actual ROI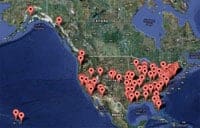 A site that I discovered a while ago that gives what I think is a better picture of the actual ROI you can expect is Nickel Steamroller's Lending Club portfolio analyzer. To use the tool you just download all of the information about your Lending Club notes, upload them into the tool and it will give you an estimated ROI after analyzing your data. It will tell you whether you should think about selling some loans on the secondary platform, and show you duplicate notes or loans receiving below average interest. The site will also show you a nice little map giving pinpoints where all of your loans are located.
The analyzer sshows that my actual return is probably going to be somewhere around 10.78%. It also gives me several sell recommendations, particularly on some of my older lower interest loans that I did when first starting out. Those particular loans tend to be grade A or B, and have interest below 8%.

Evolving Lending Club Strategy
Here's the basic strategy I've been using with Lending Club since I started investing. The strategy has changed a little bit over time to include more low grade loans and a few loans with higher balances.
Less than $10,000$15,000: I believe I'll still be sticking with mostly loans below $10,000. Lower amounts mean higher likelihood of payback of the loan.
Zero delinquencies: Again, I may fudge slightly on this one, but I still want it to be very few or zero delinquencies.
Debt to income ratio below 20-25%: I like to invest in loans where the borrowers have a lower DTI ratio, and preferably have higher incomes. I'll try to keep this as is.
Good employment history: I like loans with a decent employment history of at least 2 years, and a decent income.
So that's what I'm doing with my Lending Club portfolio right now, and how I'm investing.
Not ready to invest, but looking to consolidate debt or pay off a high interest credit card? You might want to consider borrowing from Lending Club. Check out my post on borrowing from Lending Club.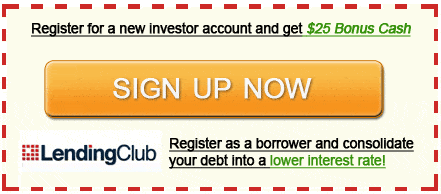 Are you currently investing in Lending Club? How are your returns looking? Tell us in the comments!