Over the last few years, I have considered not doing my taxes on my own and instead going to and using a CPA.
My tax situation has become more complicated, what with side income from the blog, taxable investments like Lending Club and Betterment, and a variety of other things that make tax day a bit more fun.
The last few years, while I've been close to going to a CPA, the frugal spender in me keeps coming out, and I've gone back to the TurboTax software time and time again. I've been using it for years now because I just didn't feel like there was anything I couldn't figure out on my own, and the help database at TurboTax has been surprisingly good. Most situations that I've run into someone else has already dealt with – and shared how to do it correctly.
If you're planning on filing your own taxes this year I highly recommend that you e-file using one of the many software out there. Your tax return is processed a lot faster than if you send in a paper tax return, and you'll be getting that refund (if you have one coming) in no time.
NOTE: You can get a refund in as little as 5 days with e-file, but it can take a month or more to receive a refund via check.
If you met certain income restrictions last year, you can also file your federal taxes for free!
Filing Your Tax Return For Free
There are actually quite a few options out there if you want to e-file your taxes free this year. You only have to meet certain restrictions.
The IRS has a Free File program that allows taxpayers who have below an adjusted gross income (AGI) of $69,000 in 2020 to get free tax preparation via several tax software. Some of the companies have AGI restrictions lower than $69,000 in order to qualify for the free e-file option, so be aware of what your approximate AGI will be so that you can use a company that has free e-file at your income level.
Software That You Can Use To File Your Taxes For Free
If you're looking to file your taxes for free, here are a few of the free filing options. Remember the required maximum AGI for free filing will vary from company to company. Click on the company name to check if you qualify with that company and start your free return!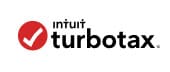 TurboTax Free Edition– TurboTax is one of the better known names in tax preparation and the company that I'm using again this year. They offer:
FREE preparation, FREE printing, FREE efiling for your simple tax return
Guides you like a GPS through your simple tax return
Double-checks your return to make sure it's accurate
Check to see if you qualify for free e-file here. Free filing with AGI $31,000 or less
eSmart Tax Free – Complete Tax offers a free file option, and I've heard from others that the software works pretty well:
1040EZ Federal form only
Earned Income Tax Credit (EITC)
Single, and Married Filing Jointly filing status
No children or dependents

Tax Act Online Free Edition –2nd Story Software Another great tax software that I've heard great things about. Free federal filing, and add state for only $17.95!
Free filing with AGI $62,000 or less
Prepare, Print & E-file FREE for Everyone!
Get your maximum refund guaranteed
FREE e-mail and audit support

H & R Block at Home Free Edition– H & R Block took the Tax Cut software and rebadged it in their H & R Block at Home Free Edition. They offer the following with their free file service:
Free filing with AGI $69,000 or less
Step-by-step guidance
Double-checks for errors and guaranteed accurate.
Ability to add state program
1 federal e-file

TaxSlayer.com – A tax software that I've used several years, and works great!
Prepare, Print & E-file FREE under $69,000 AGI.
Deduction finder
FREE e-mail support
TurboTax – TurboTax Canada is my token Canadian tax filing option I'll mention for our friends across the border. Their software offers:
Free support by email
No downloads and no software to install – do your taxes in your Web browser
Your info is totally safe! QuickTax uses the same security features major banks do
Free E-File For State Taxes
When it comes down to getting free filing for state taxes it gets a little hazier. Once again it's going to depend on your state, and whether you can find any free filing options for your state.
I checked my state's tax website through the link found in this tax refunds post and found that in my state, Minnesota, you can get free federal and state filing if you met certain criteria. There were 6 different options that they listed, among them TurboTax and H&R Block – both listed as free federal options above.
The key is to go to your state's e-file section and search for free filing options. They'll most likely list several options that you can choose to get free federal and state filing. As with free federal only you must meet certain qualifications to get free state filing as well.
Best of luck!
Do you have your own tax software that you prefer to these options? Tell us which one you use in the comments!