These past few weeks have been hectic ones both on the home front, and at my office. My day job has been extremely busy lately, and it has only been compounded by the fact that a couple of my co-workers have left the company in the last couple of weeks for new jobs. In the process I've been left with some of their responsibilities. Lucky me!
That by itself would be bad enough, but at home things are a bit crazy right now as well. Not only are we in the middle of trying to sell our current house (which we have a purchase agreement on, pending the appraisal), but we're also working on building a new house with my wife's parents who are home builders.
With the new house being built we also need to secure financing to help pay for it, which if you haven't been through the process in a few years, it may be a bit different these days. They're asking for more documentation, they're being stricter about appraisals and income verification and the process is often taking quite a bit longer.
Getting Mortgage Quotes From Several Different Sources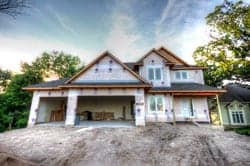 We started the mortgage process out by getting quotes on a 30 year fixed mortgage from a variety of different sources.
Through all those sources we were able to figure out approximately where the rates were for our area, and submit quotes to about 6-7 companies that seemed like they had the best rates, fees and best reviews on the web.
We put together a mortgage quotes spreadsheet where we could compare all of the quotes that we got, and figure out which would be the best deal for us. Make sure you're comparing apples to apples when looking at the quotes, otherwise you may be surprised later when the numbers don't seem to add up.
Applying For A Mortgage
After figuring out which company had the best rates (most of them were the same/similar), the lowest fees and had the best reviews, we ended up choosing one company that had extremely good reviews on Zillow. Since our credit is excellent, the rates were good, they had a no cost 60 day rate lock so that we wouldn't lose our rate, and they responded quickly to me when I had questions during the quote process.
I started filling out the mortgage application online, but right away I ran into a problem. The quote that I had received had no lender fees, and right away there was a $995 fee when I started the process. After calling the loan officer who had sent me the quote, he explained that the no fee quote was for phone applications only.
So I started the application process over the phone, and we received a lender credit to cover the $995 fee. Moral of the story, pay attention when you're applying for a mortgage, you may get a better deal one way or another. If something doesn't seem right, call and have them explain what's going on.
Getting The Documentation
After filling out the mortgage application over the phone with the company we chose, we had to start supplying more documentation to support the things we told them on the application. Some of the things we needed to supply:
Original Purchase agreement with builder showing purchase price, earnest money.
Last 2 years of tax documents: We sent in the last 3 years of tax documents just to be safe since I do have self employment income.
2 months of pay stubs: Sent in my pay stubs for the last couple of months.
Documentation of assets: Bank statements, brokerage statements, retirement account statements – all showing we have some assets to cover the mortgage payments.
Documentation of debts: Any monthly debts including mortgages, student loans, credit cards, etc. Thankfully our only debt is our current mortgage, which will be gone by the time we close.
Proof of gifted funds: We're receiving a financial gift to help us complete our 20% down payment, so we'll need to document the money trail to our account, and send in a letter signed by the giftor confirming the money isn't a loan.
Further paperwork sent over by the mortgage company: These include documents to approve pulling credit reports.
Once everything requested was submitted we moved into the underwriting process (where we still are now).
UPDATE: We were now approved for our mortgage pending further paperwork. What did they want?
Documentation for several large deposits: They asked about several large deposits that had been made in the last few months. They wanted to know the source of the funds and to have copies of the checks. We supplied those.
Documentation that we have enough money for closing in our account: They want to know we have enough money in our account to cover closing costs and down payment, as well as thousands in reserves. We believe the last part is an error because at the time they didn't have information that we would be closing on our current house before the new one.
Documentation of our current homeowner's association and dues: Again, because our current mortgage is still active, they're documenting all costs associated with that mortgage, including homeowner's association dues.
Documentation of business license: Because I have self employment income, they have asked for business licenses or a statement from our accountant. I don't have either so we're clarifying this with them.
Pressure Points
During the process there have been a couple of things that have been pressure points for us, places where we've known that we might have issues or get hung up. First, we knew we may have an issue getting approved for 2 mortgages, even if it was for a short time. A lot of lenders have tightened up how much of a debt to income ratio you can have, and having the two mortgages barely put us over the threshold of what they'll allow.
Thankfully we have now signed a purchase agreement to sell our current house, and we've been told that as long as we close on the sale of our house before the closing of the new one, that there won't be an issue being approved for a new mortgage.
So we've now agreed to a purchase agreement and the final hurdle is the appraisal on our current house – and whether the home will appraise for what we're being offered. If it doesn't, we could have a problem. Fingers crossed!
The other pressure point has been whether or not the new home would appraise for what it needed to. The appraisal just happened this past week and we now know that the new house has appraised for well over what we're paying for it. So that won't be a problem.
My Advice
At this point we're just waiting to hear back on whether our current house will appraise at what we need it to. If so, we likely won't have a problem selling our house or getting approved for the new mortgage. If it doesn't, we'll have to go back to the negotiating table and see what we can work out with the buyers in hopes of not having to push either closing back (and lose our sub 4% rate).
My advice for everyone out there looking at building or buying a new home? Do yourself a favor and sell your current house first. Save yourself the stress and hassle of doing it all at once. While it looks like everything should fall into place for us, that isn't always the case. The stress and anxiety caused by buying and selling at the same time is really not worth it. Sell your house first, then get approved for the mortgage and close on it at your own leisurely pace.