If you are trying to pay down debt or save money, you may try to be as frugal as possible. Maybe that means shopping at discount shoe retailers instead of buying full price shoes or shopping at the dollar store instead of a mainstream store.
On the surface, by saving money shopping at these retailers, it looks like you are making financially smart moves, but are you?
Because we have been living on a restricted budget for most of our marriage, we used to try to skimp on most things. However, now we realize that skimping isn't always the best way to save money. Here are some examples: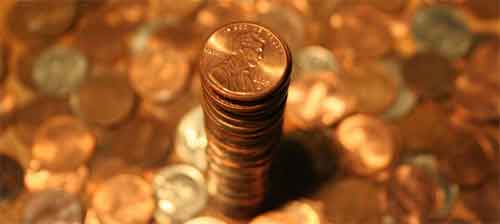 Shoes
Take the example of shoes. I live in the Midwest where we typically get a generous amount of snow every winter. I used to buy my boots at discount shoe stores for about $40. Every year, those boots would wear out, and every winter I would have to buy new ones. Finally, my husband convinced me to buy more expensive but sturdier boots. I spent nearly $150 on those boots, but I have now had them for 8 years. If I would have instead bought a new pair of boots every winter for the past 8 years, I would have spent $320. Buying a better made pair has saved me $170 so far.
That is not to say that discount shoe stores don't have their place. My kids seem to have growth spurts every other month, so I buy their shoes at discount chains. By the time the cheaper made shoes are worn out, my kids have usually outgrown them.
Kitchen Appliances
If you don't go out to eat much and prepare every meal from scratch, having durable kitchen appliances is essential. I have gone through three food processors in our 10 years of marriage; each cost about $40. Now, we are looking into buying a more expensive model that will hopefully last longer. If I don't have to replace it every few years, it will pay for itself just as the more durable boots did.
If you don't want to splurge on expensive kitchen appliances, consider visiting garage sales. When I was getting ready to go to graduate school 15 years ago, I found a blender for $3. It was made of glass and was old already. I figured anything that old that still works had to have been made well, and it was. I have gotten 15 years worth of use out of it, and now I finally need to replace it.
Education
While you don't want to go into debt for education, sometimes a more expensive school has better offerings. We are committed to giving our kids a Catholic private school education, in part because that is what I had when I was young. We first sent our son to a school that was offering ½ off tuition for the first two years of a new student's education. However, the school had personnel issues and the computers were very outdated and often broken. We were so dissatisfied with the school that we transferred our son to a different Catholic school less than 7 weeks into first grade. The second school was double the cost, but they had more rigorous academics and a state of the art computer lab that rivaled some colleges'. In addition, they have wealthy alumni who offer generous donations which help keep the school up-to-date with technology and trends.
Because he is now receiving a better education, we hope it will pay off in the future when he applies to college and then when he begins his career. (Of course, we don't know yet how much this investment will pay off, but we do believe it is important to establish a firm educational foundation from the time our children are young.)
Conclusion
While being frugal on the small things can often save you a great deal of money, for some bigger items and purchases, you may want to splurge to get better quality. Doing so will very likely save you money in the long run.
What items do you no longer skimp on?