I've been thinking about a type of spending lately that I think causes a lot of problems similar to impulse buying. However, this spending is deliberate. It's emotion driven and it can get you into credit card trouble quick, if not careful.
Perhaps it's at the end of a long week. Work has been a rough road to travel and there have been other life challenges along the way. But, you've overcome them and here it is, Friday, the end of the week! You're excited about the weekend and to finally have the opportunity to relax and have some fun.
Unfortunately, there's not much money in your account, but it sure would be nice to reward yourself for overcoming the battles of the week. In fact, you reason in your mind you deserve a night out on the town whether you have the cash or not!
It would be okay to just put the expense on a credit card to pay off later, but it's just not necessary to think about "how" right now. You're emotionally charged and ready for a celebration.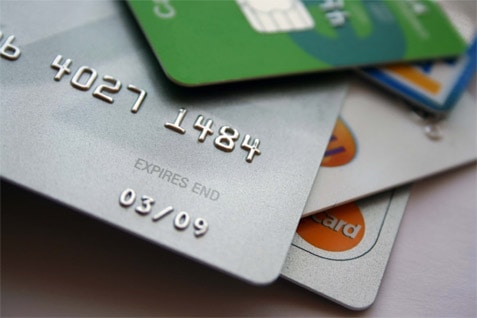 Perhaps you've felt like you deserve to spend for other reasons such as a nice vacation, or for treating yourself after paying off some debt. But do you really deserve the reward if you don't have the money to pay for it today?
Dangerous Territory
When we spend because with think we deserve or are entitled to spend, but don't have the money, we're entering into dangerous territory.
The behavior is selfish. It doesn't consider the impact of debt and stress on other family members.
It's not a characteristic of financial stewardship, where we should be trying to spend or use God's money wisely.
Emotionally charged decisions remove logic and reason that would normally help to consider the monthly budget and assess how much money is available to make the purchase.
The spending results in a debt hang over because it never really hits you until the purchase has been made or the experience associated with the spending is complete. The debt is left waiting for you to deal with later.
Avoiding The Behavior
I think you may agree this is an all too common feeling or emotion experienced. But again those emotions can lead to behavior that gets us into trouble. How do we avoid acting out on the emotion?
Just don't spend. If you've worked hard to create a budget and are trying to accomplish goals; why let emotions drive you off track?
Find new ways to reward yourself that don't involve careless spending.
Find an accountability partner. If you're tempted to use the "I deserve it" excuse, phone a friend.
Go somewhere else. Really, if your typical reward is eating out, stay at home. If your typical reward is shopping at the mall, don't you dare go there!
Finally, what may be the best step to take is to think about the end result. Similar to impulse spending, there is an emotion that turns into negative behavior. So, to avoid the behavior, I think it may be most helpful to go to what the end result or outcome looks like in your mind.
I deserve a big screen TV because I just got a new promotion. Ah, that sure would be nice, but I would have a $2000 credit card bill that I would have to make monthly payments on for the next "X" years and it would cost me "X" in interest. Okay, that doesn't sound so good after all.
Closing Thoughts
The truth is that no one really deserves to spend the money if it's irresponsible spending. I'm sure there are some pretty bleak situations out there and spending some money may help make one feel better in the short term, but unless the money is available to spend, it just leads to bigger problems.
Many of us work hard and it's natural to want to reward ourselves. But there are responsible ways in which this can be done.
How do you feel about this type of spending? Do you find yourself into the trap where you feel that you deserve to treat yourself – even when you don't have the money? Tell us about it in the comments!