Birthdays are the best.
It's a day to feel special, for spending time with family and friends, and it's the one day of the year that you can get everything for free!
Birthday freebies have been popping up just about everywhere lately, and if you want to you can be out the entire day and not spend a single dime. Breakfast, lunch, dinner and even dessert are on the house!
Looking to do a little shopping? There are freebies at prominent retailers as well!
The hardest part can be tracking down all the free birthday stuff, but fear not!
To give you a running start, we've put together a huge list of birthday freebies to use as a reference. Just bookmark this page, and start signing up for all the free stuff online before your birthday arrives (most of these deals require that you're signed up for their programs 7 days to 2 months in advance!).
So without further ado, let's get to the free stuff!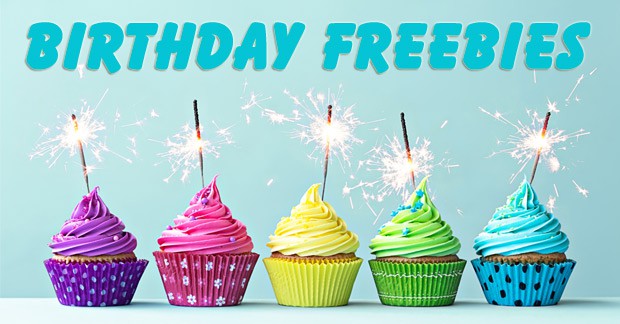 Birthday Freebies: Food And Drink
Whether you're young or old, everybody loves to go out to eat on their birthday. Here's a rundown of some of the best places to go on your birthday to get breakfast, lunch and dinner for free. You can even get a little dessert if you have a sweet tooth!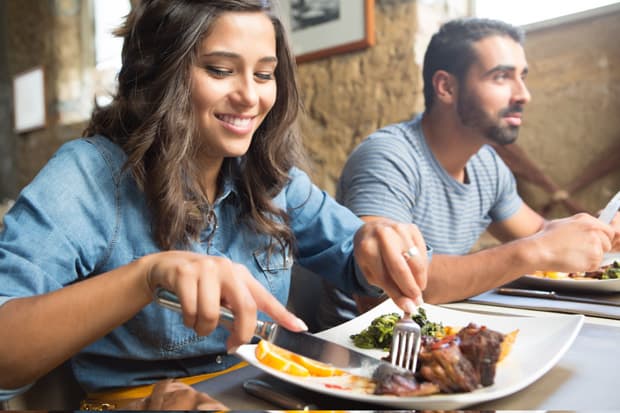 Breakfast Freebies
Lunch Freebies
Dinner Freebies
Dessert Freebies
Birthday Freebies On Entertainment
As if getting free breakfast, lunch and dinner wasn't enough, you can also get some great free entertainment!
Here are freebies available at entertainment venues, movie theaters and rental places, and more.
Birthday Freebies & Discounts At Retailers
A plethora of retailers offer freebies, special deals and discounts on your birthday. Here's some of the best deals we found.
Free Stuff & Shopping
Birthday Discounts
Quite a few retailers will offer big discounts in the month of your birthday. Here are a few of our favorite freebies.
So there you go. Well over a hundred birthday freebies, free stuff and free rewards for you to take advantage of on your birthday!
Things To Remember When Getting Birthday Freebies
We've listed a ton of freebies in our list above on things like food, shopping, entertainment and more.
When you're taking advantage of those offers, however, there are a few things that you should remember.
Offers Are Subject To Change
While the offers we listed above were current when we wrote the article, they do change sometimes. If you've found an offer is no longer available, or the reward has changed, please let us know in the comments.
I had this happen myself one year where I came expecting to get a dessert, but instead my entire meal was comped. Sometimes the offers change for the better!
You Need To Sign Up For These Lists In Advance
For some of the offers listed above you can sign up on the day of your birthday and get the free offer. For most of them, however, you're probably going to need to be signed up well in advance in order to take advantage of the offer.
Make sure to sign up a month or more in advance for all of the deals you want to take advantage of.
You're Signing Up For A Promotional Email List
When signing up for many of these rewards programs, you're actually signing up for a promotional email newsletter list.
If you're concerned that you might start receiving a ton of unwanted emails you might want to consider signing up for a secondary promo email where you can get promotional offers. I have a second email account that I use for things like this.
Otherwise, if you prefer to use your normal email, you might consider signing up only for the ones you think you will actually use.
Make Sure To Check Your Spam Filter For Freebies And Offers
When signing up for offers most of them are going to be sent to you via email either the month or week of your actual birthday. Keep an eye out for the emails you're expecting, and if they don't appear, don't panic.
Many times these promotional emails won't show in your main inbox.
Make sure to check your "promotions" tab in Gmail, or in whatever email provider you're using. If it isn't found there, it may be getting caught in your spam filter. Check the spam filter, and hopefully should be in there.
Some Freebies Require A Purchase
Some of the freebies you receive aren't completely free in that you may have to make a purchase in order to receive the free item.
For example, often freebies where kids eat free are buy one adult item and get one kids item free. You still have to buy the adult item to get the kid's item free.
Don't Forget To Ask Local Retailers For Their Birthday Freebies
The list of freebies above is mostly at national retailers that people everywhere in the U.S. can take advantage. The great thing is that many of your favorite local retailers, restaurants and other establishments may have birthday freebies available as well.
If I'm out on my birthday, or the birthday of a loved one, we always make sure to ask if they have any specials for the birthday boy or girl. More often than not they usually do. Just ask!