When you're a parent, most of the fun at Christmas is giving gifts to your children and watching their excitement when they open their gifts.
You do this for years, but what do you do when the children grow up?
Many parents struggle with how much to spend on their adult children's gifts, especially as those children marry and have children of their own.
Of course, you can decide, based on your budget and your own situation what to give, but if you have adult children with families who are financially stable, they may not actually "need" anything from you as far as gift giving goes.
Instead, consider gifts that can't be bought at the store.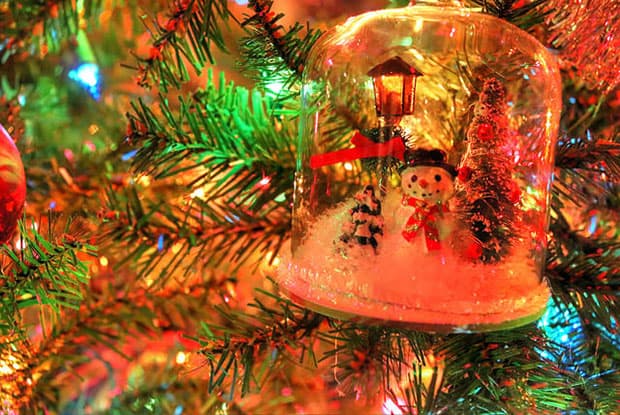 Homemade Meals The Kids Love From Childhood
When I was growing up, I loved lasagna, but my mom hated making it and wasn't particularly fond of the dish, so I only got it on my birthday.
She often made me caramel brownies for my birthday, too. One time she even sent a caramel brownie care package to me at college. That was the best present ever!
I'd be delighted if my mom gifted me a pan of lasagna and caramel brownies because that would be one meal I wouldn't have to make for my family.
I'd get the gift of the food AND the gift of time because she'd easily save me one to one and a half hours by making the meal.
Gift Certificates For Date Nights
Does your child and his or her spouse like a night out sometimes? If so, consider buying them a few gift cards to their favorite restaurants.
Date night can be so much more relaxing when you don't have to think about paying for the meal. Just enjoy and use a gift card.
Offer To Watch The Grandkids
Another great gift is to offer to watch your grandkids while your adult child and his or her spouse go out.
Paying for good babysitters is expensive. If my husband and I go out and hire a babysitter, we can't afford to go out for more than an hour or two because the babysitting fees get so expensive. If grandma or grandpa are watching the kids for free, the adult children can enjoy more time away in a day without worrying about the expense.
A Gift For Their Family
What does your child and his or her family love doing? Maybe they like visiting the zoo on the weekend, or maybe they all love to cook together.
If so, consider buying a gift that relates to their interests that they can all do together such as buying an annual zoo pass or buying a family cooking class so your adult child, his or her spouse, and tweens or teens can cook together.
Time Spent Together Doing Something
Finally, think of things you could do with your adult child's family. Maybe you give a gift certificate for a free movie and dinner pass to each of your grandchildren. They can redeem it whenever they would like to spend the day with you.
Or, if money isn't a concern, perhaps you can offer all of your adult children and their families a vacation together to some exotic destination. Or, it could be simpler like taking the entire family out to eat.
If you still delight in seeing your grown children's expressions when they open your gifts, consider rethinking what you traditionally give.
Your grown children may be able to buy what they need, but you can give a gift that comes from the heart, which can't be bought at any store.
Do you still give gifts to your adult children? If so, how long do you plan to continue the tradition? What types of gifts do you usually give?