I was speaking to someone the other day about how the average American is extremely focused on financial safety and protection. That then made me think about the proliferation of insurance policies that exist! While it is usually a financially responsible thing to have insurance, there also exists a chance of being overinsured!
Ways In Which We Are Overinsured:
Renting A Car
Whenever you attempt to rent a car, you are presented with the option (usually presented as an obligation) of purchasing a damage/liablity waiver as well as other forms of insurance. Most of us automatically think of what would happen if the rental car was damaged while in our possession! Not wanting to pay out thousands of dollars to fix a car that we do not own, we immediately jump on the offer to buy the rental company's coverage.
However, we may already have this coverage available to us based on existing financial relationships.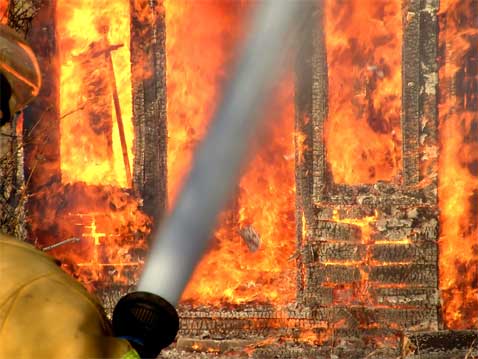 Many credit cards will offer some form of coverage to insure against damage done to rental cars. Usually, the only "catch" is that you have to rent the car using that credit card. Just be sure to call your credit card company a few days ahead of your planned rental to ensure that the coverage is adequate for your needs.
Also, if you currently have auto insurance, you may be covered for your rental car as well. Check through your policy details to see if you have this coverage available. If you are unsure about anything that you have read, place a quick call to your insurance company.
If you pay for rental cars often, being overinsured can cost you or your company a lot of money!
Emergency Roadside Assistance
Many people pay annual fees to companies like AAA, Paragon Auto Club, and National Automobile Club, to insure us in case we need mechanical assistance on the road. This usually includes flat tire repair, jumpstarting a dead battery, towing, auto locksmiths, fuel delivery (just enough to get you to a gas station or home) and other basic services that can leave us stranded on the road.
What I have found is that many auto insurance policies already include these features! That means that there are a lot of people out there who are overinsured when it comes to roadside assistance.
Extended Warranties/Purchase Protection
This is another area that is becoming big business. Extended warranties used to be pushed when someone purchased a big ticket item such as a big screen TV or a used car. However, I have noticed that even less expensive electronics and appliances are being sold with the option to add an extended warranty.
There are two ways in which we can be overinsured by purchasing an extended warranty.
The first is failing to take advantage of the manufacturer's warranty. Many products are sold with a manufacturer's warranty, which covers the item against most types of product failures. Depending on the item, you may be able to bring it to a nearby store, or even have a certified repairman come to your home – all for free! So, before you make a purchase, be sure to check with the manufacturer to see if they offer a warranty on the item.
The second way in which we can be overinsured is by failing to recognize the coverage that our credit card provides. Most credit cards provide purchase protection, which helps you to guard against buying an item that turns out to be a lemon, and having a seller who doesn't want to issue a refund. This may be helpful if/when you don't trust the manufacturer to back their warranty.
On top of having purchase protection, some credit card issuers offer their own extended warranty at no extra charge. Call your various credit card companies to see exactly what type of credit card benefits are available on your purchases.
Life Insurance
Having life insurance is a must for most people who have an income (or whose death would greatly affect another's ability to earn an income). Therefore many people have made it a priority to purchase life insurance. However, this could lead to being overinsured as well.
Some employers offer life insurance as a part of their benefits package. Since the employer purchases this coverage as a part of a group policy, they are able to get much lower benefits than an individual. In many case, the employer will subsidize most of all of the monthly premium. Because of this, it is usually much cheaper to purchase life insurance through your employer rather than on your own.
The major consideration that must be made in this case is the coverage threshold. These policies typically pay out a multiple of two or three times your annual salary. Therefore, while you might not be able to cancel your individual policy, you can reduce it by the amount of your employer's coverage.
Reader Questions
Can you think of other cases that should be added to this list?

Are you currently overinsured in any area?
How often do you evaluate your financial situation to look for duplicate/redundant coverage?