One of the most common New Year's Resolutions is to pay off debt.
This is a worthy goal, but sometimes it can be difficult to know where to start. Without a plan of attack, it is easy to become discouraged in attempts to pay down debt.
Ordering your debts can help you create a plan that will allow you to get out of debt faster, saving money in the process.
Pay Off High Interest Debt First
Different types of debt come with different interest rates. Some kinds of debt naturally charge higher interest fees than others.
In order to be more effective in your efforts, it can help to take the principles of the debt snowball, and apply them to debts with the highest interest rate. (In the debt snowball, you pay the minimum on all of your debts, except one. You put an extra amount toward that one until it is paid off. Then, once it is paid off, you take the extra plus the debt's minimum, and apply it toward the next debt on your list.)
The first type of debt you should get rid of is the payday loan. If you have a payday loan, you should get out from under it as soon as possible. These types of loans generally have annual interest rates that amount to more than 300%.
Car title loans also typically carry high interest rates. On top of that, payday loans and car title loans are likely to have a slightly more negative impact on your credit score than other types of debt.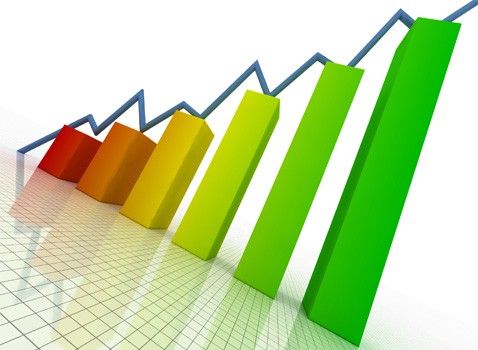 After you get rid of the worst of debt — payday loans and car title loans — it's time to tackle credit card loans.
Credit card debt usually has a relatively high interest rate, especially if you are paying a default rate that can be around 29.99%. Paying down your balance on revolving accounts like credit cards can also help you improve your credit utilization, improving your credit score.
Once your credit cards are paid off, you can start looking at your other debts. If you have a home equity line of credit that it near its max, it might not hurt to pay that down, since it is a revolving account.
However, if you have a debt with a higher interest rate (and one that doesn't come with a tax advantage), such as a car loan, you might want to tackle that next instead.
Saving Your Mortgage for Last
While some might opt to pay down a home equity line of credit earlier on, it is important to seriously consider leaving your mortgage for last.
This is because a mortgage is often thought of as "good" debt (the debate over whether any debt can be good is something for another day). Plus, you are likely eligible for a tax deduction on the interest you pay. Besides, paying off your mortgage early is a proposition that can take years. Your morale will be improved if you pay off your other debts first.
Before paying off your mortgage early, make sure your other debts — including student loan debt — is paid off first. Pay off your student loan debt just before your mortgage, since it usually has a low rate and often has a tax deduction associated with it. (Although, starting in 2013 the deduction will be limited to the first 60 months of the loan.)
In the end, the way you order your debt pay off can make a difference in the amount of money you save in interest. Considering paying off high interest debt first.