There is tremendous power for living in the words of the Bible. I'm sure you've had the experience of reading its pages and having God speak to you. It's as though the verses are saying, "Hey buddy…this is for you. Take notice!"
God uses his Word to call us out – more specifically, to call our behavior out. He knows what's good for us and what's harmful. He knows where we need instruction and correction and training. He knows what will make our path straight and prosperous.
The problem is we don't seem to get it often enough. Even though we may read, we don't catch what He is communicating to us. We are oblivious and distracted…blind or unmotivated.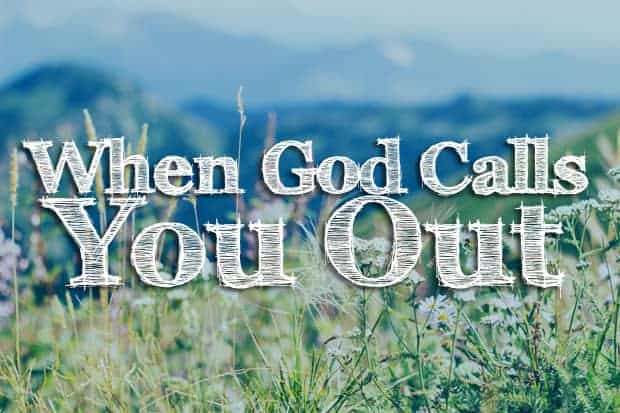 I was there a few years ago when God called me out. I didn't receive a big jolt or see writing in the sky. Rather God spoke to me in a still, small voice while I was reading one day. That was the start of an incredible journey that reshaped my views about money, helped me realize why I have it and focused me on what I'm supposed to do with it.
Today that journey has brought me here to share my story with you.
My Story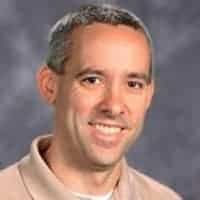 My name is Brian Fourman and I'm a stay-at-home dad and personal finance writer. For most of my adult life I thought my finances were in perfect order. My wife and I were building up our savings and using debt "wisely" to make purchases and build our credit score. We even had money invested to cushion us against surprises.
It looked so rosy but beneath the surface bad behaviors were brewing. By my early 30s, I had become a spend-a-holic who was using credit to enhance a lifestyle I couldn't afford. It became routine for us to spend more than we made each month. You can imagine this caused considerable tension at the end of the month when the credit card bill came due.
What really got me concerned was when I saw a $30,000 savings account dwindle to $10,000 over a three-year span. "How could that have happened?" I thought. We had no real emergencies or health issues to speak of. Where had all the money gone? I had only a vague idea.
Then in 2008, my wife – an avid talk show and podcast listener – found the Dave Ramsey show. Initially, I was unimpressed but his message began to grow on me. After reading several of his books and getting mildly fired up about my finances, I decided to lead his Financial Peace University class at our church in the summer of 2010.
That class took me from mildly fired up to 100% in the tank about making a change…all because of one comment.
Dave's FPU lessons are wildly entertaining and jammed packed with information. In one of the sessions Dave made an off-hand comment that he didn't elaborate on. He said you could get a degree in finance just by reading the book of Proverbs. "It's in there, really," he said and went on with the lesson.
At home that night, I couldn't shake that comment. I'd read the Bible a lot and could only recall a few select portions that dealt with a financial concept. Could there really be that much about money in the pages of Proverbs? I wanted to find out.
Journey Into The Word
So I started reading – a chapter from Proverbs a day for a month. What I found was shocking.
It seemed that on every page there was something related to money – verses about debt, spending, saving, and giving…on work ethic, on the poor, on relationships, on wisdom, on planning.
My heart was broken. How could I have missed all this? I'll never forget the night it came to a head when I read,
"The rich rules over the poor, and the borrower is servant to the lender." – Proverbs 22:7
That verse sealed the deal. I did not want to be a servant – financially subject to any earthly power. God finished the two-year, calling-me-out-on-my-money-habits journey that night. I committed to change but little did I know another journey was about to begin.
A week later I finished my study of Proverbs. Curious to dig deeper on the issue of money, I read the next book King Solomon wrote – Ecclesiastes. Then I read Psalms, the book his father King David wrote. Then I read the Gospels, then the entire New Testament and finally the rest of the Bible.
In all, I spent a year reading. Along the way I recorded all the Bible verses about money I could find.
Stunning is the only word I can use to describe my findings.
God Takes Money & Our Response Seriously
What did I learn? God takes money and our response to it seriously. Consequently, so should we.
For the past three years I've been sharing my passion for personal finance and what the Bible says about it at my blog, Luke1428.com. If that blog name looks eerily like a Bible verse you'd be right. Luke 14:28 is one of many verses about money I found during my reading:
"For which of you, intending to build a tower, does not sit down first and count the cost, whether he has enough to finish it…"
This verse speaks to why I failed with money – I didn't consider the costs of my decisions and follow a plan to help me win. I'm overjoyed I realized this before it was too late.
Bible Money Matters was one of the first sites I read when I started blogging. Peter and his team have consistently produced quality content that have helped many, myself included. So I was thrilled when he recently asked me to join his team of writers.
For now I'll be coming to you on the 3rd Thursday of every month. My posts will focus on the spiritual side of money management, specifically looking at what God has to say, how that translates into our contemporary culture and ways we can apply that in our daily life. Along the way I hope to encourage and inspire you to live in a way that pleases God and causes you to win with money.
I'd love to hear your thoughts and interact with you in the comments below. Thanks for your time.
Questions: In what ways has God used the Bible to get your attention? Were you ever convicted about how you handled money? What caused you to change your financial habits? What's your favorite verse in the Bible about money?