For the past week or so my wife and I have been vacation. We went on a road trip from beautiful Niagara Falls, across New England, ending up in Northern Maine. The fall colors were in full bloom, and we had a wonderful time.
On the last day of our trip, however, we almost had something happen that would have put a serious damper on our trip. We almost had to pay the price for not making sure that the great deal that we got on our rental car actually went through when we booked.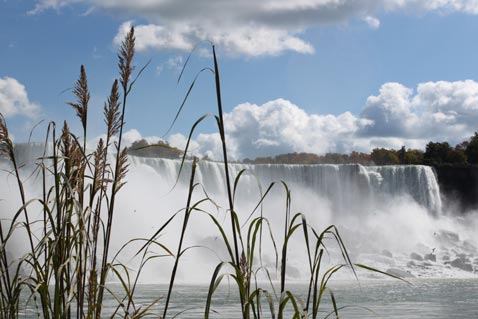 A Rude Surprise When Dropping Off Our Rental Car
After our last beautiful day seeing the sites around Portland, Maine, my wife and I headed to the airport to drop off our National Car Rental owned vehicle and check in for our flight.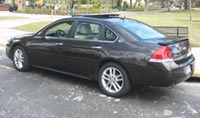 After cleaning out our rental and packing up our bags, we grabbed the keys and noted that we had put almost 1200 miles on the car in our drive across the east coast. We had done a lot of driving!
We walked up to the counter, gave the desk agent the keys, and after he asked – told him the mileage on the car. He then proceeded to let us know that our credit card would be charged over $1000 for the 8 days we had been driving the car!
We were taken aback. Why were we now being charged over $1000 for a car rental that was supposed to cost around $490?
The agent told us that since we had driven almost 1200 miles, and since we had no free mileage – we would be paying a pretty penny. We were being charged at the rate of about 40 cents a mile!
Right away I knew something wasn't quite right. I explained the deal that we had gotten when we signed up, and how we had used a contract code that gave us unlimited mileage, an extra driver and free insurance coverage. The agent wasn't sure what to say, and said that he wasn't able to do anything about it. We would have to pay.
After going back and forth for what seemed like an eternity (10 minutes?), the desk agent's supervisor came out. We explained our situation again, and how it would make no sense for us to rent a car for a long trip without having unlimited free mileage (like we signed up for). It must have been an issue with the rental agency's computer system not noting our complete deal?
After talking with the supervisor for another 10 minutes, showing her the paperwork that we still had, and explaining what contract code we were using, she was able to confirm that the deal we had signed up for was legit. To her credit, and to National Car Rental's credit, she apologized for the problem, and found a way to write up the transaction that allowed us to pay what we had signed up for from the start.
Check out this article for more tips on talking with customer service agents.
Make Sure To Double Check And Make Sure You Get What You Pay For
While dealing with all this was a pain, at least we found the problem, and to National's credit they fixed the problem so we didn't overpay.
It makes me wonder, though, how many people sign up for one deal, aren't as careful about checking and don't catch the discrepancy if it isn't as pronounced as ours was? Maybe they end up overpaying by $50 instead of $500? Oftentimes $50 might be dismissed as airport taxes, fees for extras or something else.
So when signing up for a deal on a rental car, airline tickets, or a deal on any other high ticket item, make sure to trust but verify.
Verify that all coupon codes, discounts and corporate codes go through when you purchase.
Verify that all of the terms on your deal are correct (on ours, the unlimited mileage provision didn't come through as it should have).
When you complete the deal, verify again. If you find something wrong, bring it up right away to get it fixed.
Have you had a situation where you found you were charged more than you should have been for a product or service? Did you bring it up, and if you did, was it fixed for you? Tell us about your experience in the comments.