This evening we heard President Obama announce the news that Osama Bin Laden had been killed in a U.S. lead attack on compound near Islamabad, Pakistan. Apparently Bin Laden had been hiding in a mansion there near the capital city, and not in Pakistani tribal regions as some had thought. While that news is certainly embarrassing for Pakistani security forces, the news certainly is very welcome to all freedom loving peoples across the world. People are celebrating in the streets in Washington, D.C., and across the country.
While the news of Bin Laden's death means that justice has finally been served in the global war on terror, and for the 9/11 families, one thing I'm interested to see is the effect that the news of Bin Laden's death will have on the markets.
What Effects Will The News Of Osama's Death Have?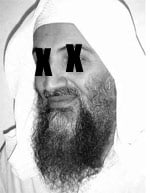 I'm already reading news on the wires talking about how there will be some positive effects in the markets because of Bin Laden's death, while some other commodities markets – like the oil markets – may be more volatile in the short term.
The dollar rebounded from three-year lows and U.S. crude slid more than 1 percent on Monday on the back of news that a U.S.-led operation killed Osama bin Laden in Pakistan.

U.S. stock index futures SPc1 added to gains, while U.S. Treasury yields rose across the curve after U.S. officials said the body of Al Queda's elusive leader has been recovered by U.S. authorities.


"By lowering national security risks overall, this is likely to bolster equity markets and lower US Treasury prices in a reverse flight to quality movement," said Mohamed El-Erian, Chief Executive Officer and Co-Chief Investment Officer at PIMCO, which oversees $1.2 trillion assets.

"Oil markets are likely to be the most volatile given their higher sensitivity to the tug of war between lower risk overall and the possibility of isolated disturbances in some parts of the Middle East and central Asia," he said.
Other commodities markets are also showing declines. From MSN Money:
Meanwhile, crude oil for June delivery was down $1.56 to $112.37 a barrel late Sunday. Gold dropped $10.70 to $1,545.70 an ounce. Silver for July delivery was down $5, or 10.5%, to $43.60 an ounce.
So from the sounds of it, at least in the short term, the news is showing a positive effect in the stock markets globally. Of course most are saying to temper your enthusiasm as gains are likely to be only temporary.
Other markets are showing a bit more volatility because of how unsure the whole middle east region is currently. There is unrest in so many countries even before this news broke, and add to that the news of Bin Laden's death and the possibility of a retaliatory attack by Al Qaeda operatives is increased. That leads to some unsure markets.
Conclusion
Hopefully Bin Laden's death will only be the start of the end of global terror in general, although I'm still part of the camp that is afraid we could see attacks going forwards, especially in the aftermath of today's news. I pray that won't be the case.
For now, I'll be celebrating that he has been brought to justice, and the thousands that he killed and had a direct hand in killing – will now have justice of some kind.
Update: As of this afternoon, yesterday's news seems to have had little impact on the markets at all. From CNN:
If you were expecting a big rally Monday on the bin Laden news, guess again.Stocks initially rose, but it was hardly a euphoric move. By early afternoon, the market was flat. That makes sense.

Let's be honest. It's not as if the market had been held back as of late because Osama bin Laden was still on the loose.The death of bin Laden doesn't really change anything for the financial markets or economy. Talk all you want about how this may boost confidence. But that's a touchy-feely intangible that gets too much attention.

"There's no long-term impact from bin Laden's death. There may not even be that much of a short-term impact," said Jack Ablin, chief investment officer with Harris Private Bank in Chicago.
What do you think the effects of the news of Bin Laden's death will be on the markets?