As Christians, we are called to be good stewards over the money and wealth with which God has provided to us.
So before we consider investing in stocks, we must find out if it is within God's will!
Is investing in stocks a God-honoring way to grow our finances, or is it really being careless with God's money?
What Is Investing In Stocks?
What Investing Is Not
Investing is not the same as gambling! This is actually where a lot of Christians develop a fear of the stock market. Most people who make this assumption do so either out of fear or ignorance. Some are fearful of investing because it seems so complicated, so they assume that no one can understand it and so everyone must be gambling! Others just don't understand the mechanics of investing, or how much information is available to the common investor. It is beyond the scope of this article to catalog all of the ways in which investing is not gambling. Visit here to learn if the trading websites are legal and licensed.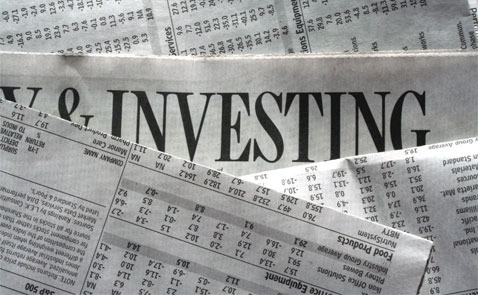 True investing is not a "get rich quick scheme". The bible is full of warnings about rushing to make money without any effort such as Proverbs 21:5
The plans of the diligent lead surely to advantage, but everyone who is hasty comes surely to poverty.
However, the concept of investing is not about throwing your money after something that you don't really understand, hastily and without a real plan.
What Investing Is
The basic idea of investing in stocks is this: To participate in and benefit from the growth and earnings of a particular company, through purchasing shares of ownership. When someone has extra money and they want to look for legal ways to make that money grow, that is considered investing. The stock market gives individuals the unique opportunity to profit off of the growth and ingenuity of some of the world's largest companies!
Does Investing In Stocks Show A Lack Of Faith In God?
Now that we have taken a very brief look at what investing is and isn't, we now must consider whether someone who invests is demonstrating a lack of faith. Matthew 10:5-11:1 is a common passage that is brought up whenever discussing planning for the future, and trusting in God. This is where Jesus sends out his 12 Apostles to preach His word, heal the sick, and perform various miracles throughout Israel.
He gives them instructions on where to go, what to do, and dangers to look out for (and even uses this time to talk about future things). However it is Jesus' instructions on what items to take along for the journey, that we want to take a look at now…Matthew 10:9-10 says:
Do not acquire gold, or silver, or copper for your money belts, or a bag for your journey, or even two coats, or sandals, or a staff; for the worker is worthy of his support.
As we see here, Christ was teaching them to trust in the Lord for all provision and care. This would be experienced through the kindness of those to whom they ministered in these various towns. They were not to take extra materials with them (planning for their future need), because God would work things out so that they would have all that they need!
This should be a great encouragement to us as believers because we know that God is able to provide for us no matter what our current situation may be.
However, there is something that we need to take notice of when considering this passage. First, Jesus' words to the apostles were specific for this journey. We can see that from looking at His words to these same men in Luke 22:35-36
And He said to them, When I sent you out without money belt and bag and sandals, you did not lack anything, did you?" They said, "No, nothing". And He said to them, "But now, whoever has a money belt is to take it along, likewise also a bag, and whoever has no sword is to sell his coat and buy one".
He is now telling them to use normal means to provide for themselves (storing and planing for the future, buying, selling, etc), rather than just to go out with the bare minimum and count on God's providence in a more pronounced way (as in the Matthew 10 passage).
This passage in Luke 22 is describing Jesus Christ's last words to his disciples before he was crucified. He was giving them instructions on how to carry out God's mission for them after His death. Therefore, it is clear that God was not condemning the concepts of investing, saving, and preparing for the future in Matthew 10, because he then instructs the disciples to make these concepts a part of their lives at the end of His earthly ministry.
So based on a proper understanding of God's intention when sending the apostles out to preach, we can see that the ideas of investing and faith do not contradict one another.
Another idea that is often brought up is that of God's general promise of provision negates the need to invest or plan for the future. In Matthew 6:25-33 we find these words:
25 "Therefore I tell you, do not worry about your life, what you will eat or drink; or about your body, what you will wear. Is not life more than food, and the body more than clothes? 26 Look at the birds of the air; they do not sow or reap or store away in barns, and yet your heavenly Father feeds them. Are you not much more valuable than they? 27 Can any one of you by worrying add a single hour to your life?

28 "And why do you worry about clothes? See how the flowers of the field grow. They do not labor or spin. 29 Yet I tell you that not even Solomon in all his splendor was dressed like one of these. 30 If that is how God clothes the grass of the field, which is here today and tomorrow is thrown into the fire, will he not much more clothe you—you of little faith? 31 So do not worry, saying, 'What shall we eat?' or 'What shall we drink?' or 'What shall we wear?' 32 For the pagans run after all these things, and your heavenly Father knows that you need them. 33 But seek first his kingdom and his righteousness, and all these things will be given to you as well.

Matthew 6:25-33
…But we urge you, brethren, to excel still more, and to make it your ambition to lead a quiet life and attend to your own business and work with your hands, just as we commanded you, so that you will behave properly toward outsiders and not be in any need.

1 Thessalonians 4:10b-12
For even when we were with you, we used to give you this order: if anyone is not willing to work, then he is not to eat, either. For we hear that some among you are leading an undisciplined life, doing no work at all, but acting like busybodies. Now such persons we command and exhort in the Lord Jesus Christ to work in quiet fashion and eat their own bread.

2 Thessalonians 3:10-12
As we can see, God's normal way of provision is to line up your abilities with someone who is willing to pay for those abilities, so you can work to support yourself. The ideas of God sustaining us and our human efforts go hand in hand. However, we must be certain to look to God not even Solomon in all his glory clothed himself like one of these.
30″But if God so clothes the grass of the field, which is alive today and tomorrow is thrown into the furnace, will He not much more clothe you? You of little faith! 31″Do not worry then, saying, 'What will we eat?' or 'What will we drink?' or 'What will we wear for clothing?' 32″For the Gentiles eagerly seek all these things; for your heavenly Father knows that you need all these things. 33 "But seek first His kingdom and His righteousness, and all these things will be added to you.
As you can see, Jesus tells his followers not to worry since God will provide the basic necessities of life – if He does it for birds and flowers, He will surely do it for His children (those who seek after His kingdom)! However, this passage does not promote a sinful life of laziness, where we just sit around and pray and read the Bible, and food, money, shelter, and all of our other needs will just fall from the sky. Even the birds have to work to build nests, find food and care for their young, but ultimately, it is God who provides for them all.
God's provision means a lot more than just raining down the things that we need without us doing any work for them. God oftentimes will provide for us by giving us the ability to earn money – for at all times for His sovereign will to be done in our lives!
Of course, there are more things that can be said about how those common verses that are used to teach that investing and planning for the future is equal to lacking faith in God, don't teach that at all. However, I think that we've seen enough from God's word to make that clear. Let's move on to the main question at hand.
What Does The Bible Say About Saving And Investing?
The bible actually has quite a bit to say about investing for the future, but I just want to look at one main example and then give a few verses as well. Let's take a look at the "Parable of the Talents" to see what God has to say about investing:
14″For it is just like a man about to go on a journey, who called his own slaves and entrusted his possessions to them. 15″To one he gave five talents, to another, two, and to another, one, each according to his own ability; and he went on his journey. 16″Immediately the one who had received the five talents went and traded with them, and gained five more talents. 17″In the same manner the one who had received the two talents gained two more.

18″But he who received the one talent went away, and dug a hole in the ground and hid his master's money. 19″Now after a long time the master of those slaves came and settled accounts with them. 20″The one who had received the five talents came up and brought five more talents, saying, 'Master, you entrusted five talents to me. See, I have gained five more talents.' 21″His master said to him, 'Well done, good and faithful slave You were faithful with a few things, I will put you in charge of many things; enter into the joy of your master.'

22″Also the one who had received the two talents came up and said, 'Master, you entrusted two talents to me. See, I have gained two more talents.' 23″His master said to him, 'Well done, good and faithful slave. You were faithful with a few things, I will put you in charge of many things; enter into the joy of your master.' 24″And the one also who had received the one talent came up and said, 'Master, I knew you to be a hard man, reaping where you did not sow and gathering where you scattered no seed. 25'And I was afraid, and went away and hid your talent in the ground. See, you have what is yours.'

26″But his master answered and said to him, 'You wicked, lazy slave, you knew that I reap where I did not sow and gather where I scattered no seed. 27'Then you ought to have put my money in the bank, and on my arrival I would have received my money back with interest. 28'Therefore take away the talent from him, and give it to the one who has the ten talents.'

29″For to everyone who has, more shall be given, and he will have an abundance; but from the one who does not have, even what he does have shall be taken away. 30″Throw out the worthless slave into the outer darkness; in that place there will be weeping and gnashing of teeth. ~ Matthew 25:14-30
I believe this to be the clearest picture of investing what God has given us in order to bear fruit for His kingdom. The fact that Jesus actually uses money to illustrate this point, should be a clear indication that God has no problem with Christians who take the money that God has given us responsibility over, and wisely invests it! In fact, he expects it!
To be clear, this passage goes way beyond money and points to whatever talents and spiritual gifts we have. The point is that God expects us to use what He gives us, and it is, therefore, a sin to bury them in the ground and fail to use it. Because of our economic system, money is the thing that we use in order to sustain ourselves. In times of surplus, we are to give abundantly and invest and save for the future, so that in times of lack, we will have provision stored up for us!
This was true in Egypt when God led Joseph to plan to save 20% of the harvest for 7 years in preparation of the devastating famine (Genesis 41:33-36). We can also see it in the rebuke of the lazy man in Proverbs 6:6-11:
6 Go to the ant, O sluggard, Observe her ways and be wise, 7 Which, having no chief, officer or ruler, 8 Prepares her food in the summer and gathers her provision in the harvest. 9 How long will you lie down, O sluggard? When will you arise from your sleep? 10 "A little sleep, a little slumber, A little folding of the hands to rest"– 11 Your poverty will come in like a vagabond, and your need like an armed man.
Here are a few more verses about saving and planning & investing for the future:
Proverbs 10:5 – He who gathers in summer is a son who acts wisely, but he who sleeps in harvest is a son who acts shamefully.
Proverbs 21:5 – The plans of the diligent lead surely to advantage, but everyone who is hasty comes surely to poverty.
Proverbs 24:27 – Prepare your work outside and make it ready for yourself in the field; Afterwards, then, build your house.
Luke 14:28-30 – For which one of you, when he has laid a foundation and is not able to finish, all who observe it begin to ridicule him, saying, 'This man began to build and was not able to finish.'
1 Chronicles 22:5 – David said, "My son Solomon is young and inexperienced, and the house that is to be built for the Lord shall be exceedingly magnificent, famous and glorious throughout all lands. Therefore now I will make preparation for it." So David made ample preparations before his death.
As you can see, God has a lot to say about planning and investing for the future.
Reader Questions:
Why do you think the bible speaks about finances and planning for the future so often?
Do you allow God's word to impact your investing decisions?