I've always wanted something different. Not the same old, same old. Something exciting!
I was a waiter but wanted to be a pastor.
I was a pizza delivery driver but wanted to be a counselor.
I was a lackluster movie suggester but wanted to be an online entrepreneur.
The things I have been doing haven't always been the things I've wanted to do. But that discrepancy has taught me a lot about myself and my abilities.
The latest iteration of my pastor/counselor/online entrepreneur ambitions is becoming more fully realized in The Christian Dollar, but something always seems to hold me back . . . like money!
Don't get me wrong. I make a good income. But not enough to jump from the dock to the boat – not enough to go full time online.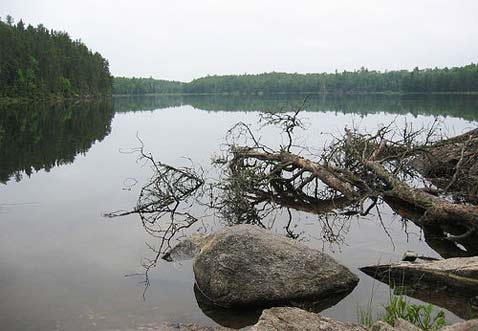 Finding Contentment Where You Are
This has led to a nagging dissatisfaction because I'm doing something I like, not something I love. Well, then again, I'm doing something I like part time and something I love part time. It's just the perfect mix to foster a bit of restlessness.
Recently I've been reading through Genesis, and I found that many of God's people worked a long time to get what they truly wanted. Take Joseph. He went through years of slavery before being recognized for his abilities. And what I'm going through is not slavery. It's just a job that I like, not love.
It may take me another year, 5 years, or decade to get where I want to truly be in my career. So during that time I'm going to try something new: contentment.
Where To Find Contentment
It seems that the Lord allows us to go through trying times for a reason. He pushes us to be satisfied with what we have before he gives us something more. Have you noticed that?
Be content John. Be content.
A period of years is only a drop in the bucket on God's timeline, and you can be content as well. I've learned a few good things about contentment that I'd love to share with you below:
Contentment is found in the search for the good qualities in people (like your managers).
Contentment is found in casual conversations while preforming the difficult task at hand.
Contentment is found in the humility of knowing you're not perfect and never will be.
Contentment is found by the grace of God – people on their own can never be content.
At my current day job, I've been a counselor and a pastor. I've asked how people were really doing after they've given me the automatic "okay" answer and gotten a genuine response. My job isn't to do these things, but I do them anyway. Why? Because I care and want people to have a different kind of experience when shopping. I want them to remember their humanity, remember that there is good in the world, and somehow change the course of their day.
My conviction is that you can find the same satisfaction in the everyday mundane. You can do things that make a real difference. You can be what you want to be wherever you are. This will lead to a great deal of contentment, more than you'll be able to measure.
If you're like me, seeking self employment and on the journey to find what you love to do, reach out to me. Maybe you've had some success you'd like to share. Or perhaps you need some guidance in the area of contentment in your life. Peter and I would be happy to respond to your comments below. We'll meet you there!